Blog
Lifelong Learning Week: 6 lessons learnt about migrant education and citizenship
16/11/2016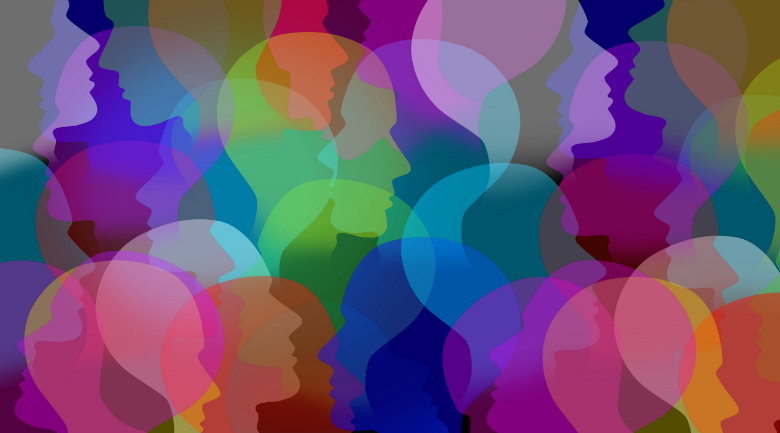 Between 10–13 October EPALE's Thematic Coordinator for Quality, Andrew McCoshan, attended the LLLWeek2016, organised by the Lifelong Learning Platform. Andrew shares with EPALE six important lessons learnt from different events related to migrant  and citizenship education.
Discussions during Lifelong Learning Week raised some interesting questions about the implications for adult learning in relation to migrant education and citizenship. Such implications are not always obvious. Most migrants are adults and have low skill and education levels and therefore, at first sight, stand to benefit most from adult learning. Nonetheless, when it comes to the question of education, much of the discussion is often of a general nature: it is not obvious what it means for adult educators. Lifelong Learning Week took place in the context of June's European Commission Action Plan on the integration of 3rd country nationals which does not mention adult learning explicitly at all.
So, here are my own key "take-aways" from the discussions held and papers presented during the Week:
1. Adult migrant education is much more than language learning.
Education can help migrants to develop the sense of belonging that is so essential to integration. It can also play a vital role in developing an understanding of human rights and democracy. Norway's Menneskerettighets Akademiet (Human Rights Academy) works in refugee reception centres and reported that 70% of young adult refugees did not understand the concept of human rights before taking part in its programmes. Adult learning also has a role to play in the delivery of psycho-social support to refugees, many of whom suffer from trauma.
2. Migrants need language learning in their "heritage" language as well as the host country language.
It is self-evident that migrants need to be able to speak the host country language, but evidence suggests they also need to remain competent in their heritage language and culture. This competence provides vital access to community networks. More than that, as one paper noted, the evidence indicates that migrants who feel equally at ease in both their heritage and adopted language and culture are likely to be more successful than people who are competent in only one.
3. Non-formal and informal learning are vital and need better links with formal education.
Non-formal and informal learning provide a point of entry to education for many migrants but institutionally there remain too many gaps between educators in formal systems and educators in Non-Governmental Organisations. NGOs have the capability to build "smart bridges" into formal systems. But we should also be thinking about trying to integrate non-formal and formal learning within the same institutions. Examples of such integration seem to be not very many.
4. Issues of migration and citizenship also require education of host populations.
The Lifelong Learning Platform has highlighted the "negative discourse from across the political spectrum" with respect to diversity. Education is vital – as Abdellbaset Abdulrahim, a Syrian refugee, commented in testimony during the Week, "no one knows anything about Syria". Not just that, there is a need to foster intercultural dialogue and intercultural competences. This may be one of the most difficult areas for adult learning to address.
5. It's imperative to have clear roles and responsibilities in government and to make sure all the relevant stakeholders come together.
This is a very important lesson given the fact that migrant education and citizenship span so many policy fields. As Thomas Huddleston from the SIRIUS Network pointed out, it is hard to find people responsible for migrant education in national ministries. Migrant communities need integrated support involving a wide range of services, not just education but social welfare and health, to mention just a few, to deal with the often complex issues they face.
6. Adult educators need opportunities for training in diversity and intercultural pedagogy to support migrants and host communities alike.
This is needed to help migrants integrate and to build solidarity and citizenship in host communities and to handle difficult issues like xenophobia and racism. Such packages will equip educators to provide appropriate learning environments, to reach out into local communities and, as pointed out in a policy paper, to build the inclusive educational institutions that will help to bring migrant and host communities together.
This is undoubtedly a challenging "to-do" list for adult education providers. But many projects are doing these things and more.
Andrew McCoshan has worked in education and training for over 25 years. For more than 10 years he has specialised in policy development studies and evaluations for the EU. Andrew is currently an independent consultant, a Senior Research Associate at the Educational Disadvantage Centre at Dublin City University in Ireland and an ECVET Expert for the UK.