Lifelong learning in later life: Digital competence for active aging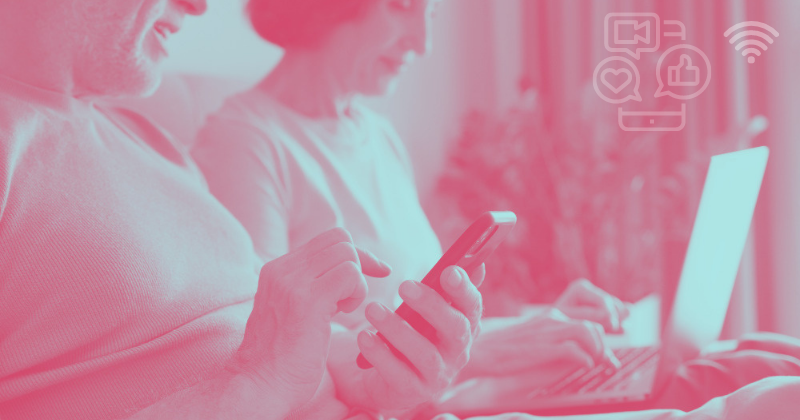 Humans are analog beings in a digital world and aging in a digital age. Despite the pervasive nature of digitalization, human nature has to be respected.  Active aging, which enables individuals to achieve their life potential and to enhance their quality of life, is enhanced by digital competence. Is it possible to age actively without digital competence? May be but only temporarily. The key is to change before one is forced to. And to leverage digital competence to be an advantage for achieving life goals.
Digital competence
Lifelong learning helps to maintain the equilibrium between life and technology driven change in the world. Digital competence results in the confident, critical and effective use of digital technologies to succeed in daily tasks. Competence consists of different levels of digital literacy, skills and knowledge.  While digital skills focus on what and how, digital literacy on why, when and for whom, digital knowledge provides the ability to think critically, solve problems and contribute worthwhile information and services to others in the contemporaneous world.  Remaining offline means being cut off from a vast array of options and watching the world go by without you.
Distribution of digital competences
Access to a digital device such as the smart phone, tablet and laptop as well as to reliable and strong internet are essential for using digital technologies. While use of digital devices among those below age 65 have reached near saturation levels in many countries, it is lower among older users. This has been attributed to lack of interest and resistance among older people, suggesting that this "self-exclusion" results in a "digital divide" characterized by age. This implies that while modern life accelerates the use of digital technologies, the older population is being left behind.
This misperception is dispelled by data which shows that ownership of digital devices among older people can be high, but it is uneven among and within countries.  For example, 62 per cent of those 70 years and older in the United States use a smart phone, but according to Eurostat, more than 80 per cent of people 75 and over in Europe have not been online. Access is partly to blame because older people on fixed incomes cannot always afford the cost of newer models of digital devices every few years as well as the monthly costs of adequate internet services.  
Technology decisions among older age consumers vary with exposure, digital experience, technology familiarity, cost, resources, living context and expected benefits. Data also shows that the demand for digital learning among older people is growing rapidly, partly because some of these factors are declining as middle-aged people age into this group, and also because due to pressures created by the pandemic, use of technologies such as online shopping, ATMs and video-calling accelerated among them. Essentially, older people tend to use digital technology on their own terms.
What makes digital competence so different and so difficult?
Why is this competence so challenging even for those with a lifetime of experience? Digital technology is disruptive because it requires a fundamental change in understanding and practice. Once the skill of riding a bicycle is learned, one can ride practically any bicycle any time. Unlike mechanically driven products and services, those with software are constantly changing, so a user has to continually update digital competence to gain the most value from their use.
For older people, digital competence is a different and unfamiliar way of thinking, with its own vocabulary and practice.
Even familiar words transform in digital terminology to mean something else. Cookie, for example. It redefines distance and time. Requirements for user names and passwords make them difficult to remember. Users are encouraged to "play" with a new smart phone to figure out how it works. An owner may have to regularly "update" the software in a product. The functionality of a device can be augmented with a variety of additional apps that have to be downloaded. It is hard to find available "tech supports" trained to work with novice older users. They will have to "data wipe" a phone before discarding it. This is a completely different experience compared to owning a bicycle.
Furthermore, digital competence is not about learning it right once in for all. It has to be continuously updated through learning, experimentation and practice. Technological advances are developing at a tremendous speed, so everyone needs continuous learning to maintain digital competence, not just the older population.  
Learning under pressure is not efficient. Older people could have trouble with managing a one-time task with deadlines or time limits such as downloading a vaccine passport, preparing for a virtual doctor's visit or participating in an online survey. Those with digital competence do much better. 
A valuable digital resource at one's finger tips
The internet opens doors to a world not available before. Imagine something that is always at your service, at any time and any place with a device as small as a smart phone held in your palm. The possibilities provided are individualized by request. It is a repository of recorded knowledge and the latest discussions about evolving knowledge. In other words, it is access to dynamic knowledge about the world, the environment, history, nature and more. One can access culture, films and television, recreation, and sports without leaving the home. It provides worldwide access to products and services, with the choice of the highest quality, the greatest expertise, and the lowest price. Communications through electronic means, whether email, video-calls or social media can connect people around the world. "How to" videos rather than manuals show many useful ways to access and use these resources. The internet is a means to increase personal networks, learn health and active aging practices, discover work or volunteering possibilities and opportunities for societal contributions and activism.
But digital competence is also essential to avoid pitfalls and to identify suspicious signals. Lurking along with the valuable information, news and advice, there are bogus distractions, fake news, false conspiracy theories, viruses and polarizing untruths.
It takes both caution as well as digital reading skills to identify disinformation (false, misleading information deliberately spread), misinformation (false, misleading information inadvertently spread) and malinformation (information with a basis in reality spread specifically to cause harm).
Cyber security precautions should be practiced to avoid scams and hackers.
Building competencies through digital reading
Older learners are attracted to the advantages of self-directed learning which can be acquired from digital sources. Online learning could increase access for older people who are not mobile or would prefer to learn from home. Resource material can be reviewed before the course, stored and re-examined whenever necessary. Information may be presented in multiple ways, with a choice of practice exercises. Learners can log on at personally convenient times, from any location and from different digital devices. Self-pacing is a valuable plus. Learners can delay response to a time when they are prepared for interaction. Interactive tests providing immediate feedback can help learners to evaluate their learning.
Disadvantages must be recognized as well. Though recommended for learners who may be mobility impaired or in bed, the long hours of screen time may be difficult. The lack of live interaction with teachers and peers may be isolating, particularly for those living alone.
To get the most out of digital reading, it is important to understand the difference between reading print and on screen reading. Learning requires different and even additional steps when reading digitally.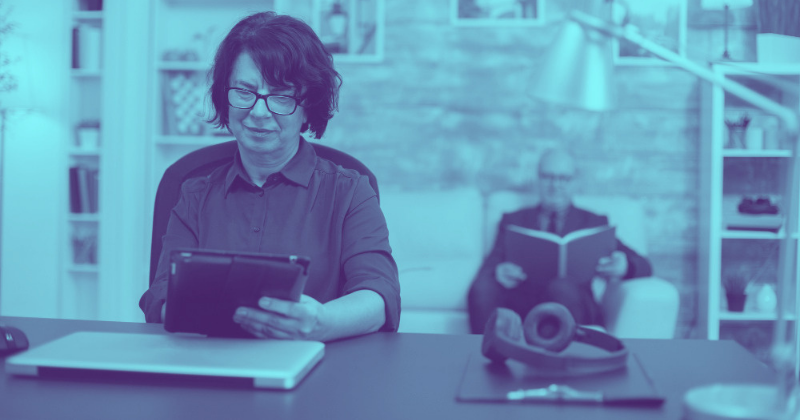 Difference between print reading and digital reading
A book or an article provides a block of knowledge as a whole that can be absorbed, stored and retrieved when necessary. When reading a book, the table of contents provides the sequence. This helps the mind anticipate the linear progression of the logical content. While reading it is possible to gauge how much more has to be absorbed by the pages remaining to be read. Print material is visually less demanding and provides spatial cues to help process meaning and to construct a map of the knowledge that is to be retained. Tables and diagrams can be examined over time and repeatedly consulted in relation to text. When a link is missed or forgotten one can flip back to the relevant section, using the table of contents, if necessary, without losing one's place in the line of argument. Notes can be taken and marginalia can be written right beside to draw attention to the key section of text. Literary value and the beauty and clarity of expression of a large section or chapter can be appreciated.
The starting point for digital reading is driven by a need or a "learning moment", using a search based on a key word or phrase that indicates the start of inquiry. This provides a large choice of material to read, varying in accuracy, relevance, datedness and depth. Screen-based reading is generally characterized with browsing, scrolling, and scanning and less time on concentrated or in depth reading. Skimming and reading superficially does not allow for reflective evaluation of content. This process provides information or perhaps a few facts, but it is not a logical block of knowledge.
Learning starts with making a choice of the information, selecting topics that merit more reading and the veracity of the information. It means looking past distracting media rich content, attractive pictures and presentation to draw out key points.
The information or fact may be at any point in the logic chain. This information has to be held for evaluation while further searches are undertaken to build the block of knowledge from many webpages. This can be done through hyperlinks or through further key words. Navigation is challenging when there is no track of what came before or what lies ahead. This is a key characteristic of non-linear reading where the onus is on the reader to decipher the logic and to build the block of knowledge. This may be difficult since the information may be read just once, or some information may be rejected due to lack of fit. Critical analysis may not capture the right sequence or missing elements that hinder building a coherent picture for integration with previously learned knowledge. Furthermore, it may not be possible to gauge inference or generalizability so it will be difficult to know its value for future application. In sum, the learner is in charge of the process rather than professionals, teachers or experts that have more expertise on the subject. The reader has to apply the skills of navigation, evaluation, logical case building and knowledge construction in addition to the usual extraction of knowledge or story line, note taking and integration.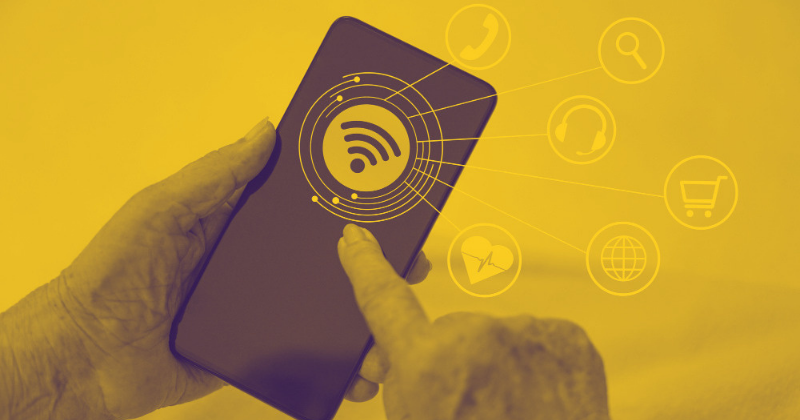 Digital competence for active aging
Individuals, regardless of age, need to acquire the competence required for their daily needs while aspiring to achieve their potential. In the case of active aging, older learners, need to update knowledge for:
Life management

: Learning to understand aging in relation to an individual's specific situation and responsive adaption at a pace commensurate with changes in the living context to succeed in life.

Personal development

:

To lead a life of purpose by directing personal growth, first by understanding the natural, economic, social and political world in which a person needs to succeed and second to develop one's interests, talents and natural abilities to thrive in that context. 

Societal contributions

: To learn to maximize knowledge and abilities to contribute to family, community and society commensurate with personal capacity.

Legacy for the future

: To

transmit experience, ideas and infrastructure for future generations.
Digital competencies can be grouped according to their primary function and ranked according to complexity. Older people choose from among them according to need and context with more of them making greater use of the simpler functions. Examples of the competencies in relation to the needs for active aging are shown below.
Effective use of digital devices and the internet
Basic functions, including browsing, preparing text, photographs, downloading apps, passwords, security settings, file management, data storage on the device, on external devices or the cloud, use of tutorials both text and YouTube how-to videos.  
Information seeking using the internet including public websites and proprietary information
Daily news; how-to information; information on health and fitness; financial information, basic cyber precautions. Ability to draw information from visual, aural or graphic sources.
Social interaction and networking
Use of smart telephones and other digital devices for interaction. Use of social media, texting, audio and video telephony, e-mail and messenger services, chats, simple blogging; use of streaming for films and music and protection against hacking.  
Transacting public, client, customer services
Applying for public services, tax filing, voting. Market search for products and services based on personal needs, comparison of value related to price, buying tickets, on-line shopping, selling and buying on community websites. Virtual consultation with doctors and other professionals. Games with virtual competitors such as bridge and scrabble. Prevention of theft of personal information and identity.
Collaborating, cooperating and providing services to others
Virtual meetings, joint preparation of documents, providing services (coaching, tutoring others, working on committees).
Digital learning
Searching for appropriate learning opportunities, registering, payment and downloading related information. Critical and analytical thinking, research, preparing and submitting assignments, participating in live discussions, interacting in forums, developing skills for synchronous and asynchronous learning. Learning from or with someone digitally knowledgeable of any age who can facilitate, demonstrate, direct and enhance the process. 
Digital problem solving and content creation
Knowledge production through research or innovation.  Writing articles or books with hyperlinks and bibliographical references. Creating interactive diagrams, graphics, photographs. Producing music, videos and graphic material of saleable quality.
Coding and programming
Managing and personalizing apps. Building a responsive website.  
Success results from functioning in a changing world
To achieve one's potential and to lead a successful and productive life through active aging, it is essential to straddle traditional and digital demands and to cope with the changing balance between them. Digitalization will continue to rapidly change the way life is lived as people age. Rather than stand still and be mere bystanders to life, it is important for all individuals to capitalize their use of evolving digital competence. Withdrawing from social actions and patterns of interactions that switch from traditional to digital is an unfortunate outcome in later years which is the prime time for completing the narrative of life. Mark Twain suggested a winning strategy: "The secret of getting ahead is getting started."