Lifelong learning and self-cultivation - for everyone - is the foundation of democracy
By Dorthe Kirkgaard Nielsen - link to LinkedIn profile https://www.linkedin.com/in/dorthe-kirkgaard-nielsen-b491366/
Democratic societies and sustainable states are created when their populace gets involved in the democratic conversation and act as citizens with agency. This requires insight, information, self-cultivation ("Bildung") and lifelong learning for all, according to Lene Rachel Andersen and Astrid Søe.
Self-cultivation (also referred to as Bildung), lifelong learning, democratic discourse and adult learning are crucial if we as a society want to build democratic societies and sustainable states.
For without lifelong access to knowledge, information and self-cultivation for the public at large, people become unable to examine things critically, stand on their own two feet - both morally and existentially - make room for one another and function as active citizens with agency. Without all of the above, a democratic discourse cannot sustain itself, and without a democratic discourse, a democracy cannot survive, according to futurist and president of Nordic Bildung, Lene Rachel Andersen and Astrid Søe, a public speaker and columnist. Both of them have worked in the fields of self-cultivation and lifelong learning for years.
"In our ever-changing world and with the magnitude of technological development, lifelong learning is crucial; we cannot have a meaningful debate and democratic discourse unless everyone is able to see the big picture and understand what the discussion is really about. If only 5-10 percent of us understand the consequences of data storage, the tech giants' algorithms or the impact of artificial intelligence on human existence, that's a fundamentally undemocratic situation," said Andersen.
"So, we need to raise the bar for our discourse - and our knowledge, so that most of the population understands the world we live in today - on algorithms, data storage, digitisation, robotisation and lots of other things. We need to educate our citizens to help them navigate these changes," she added.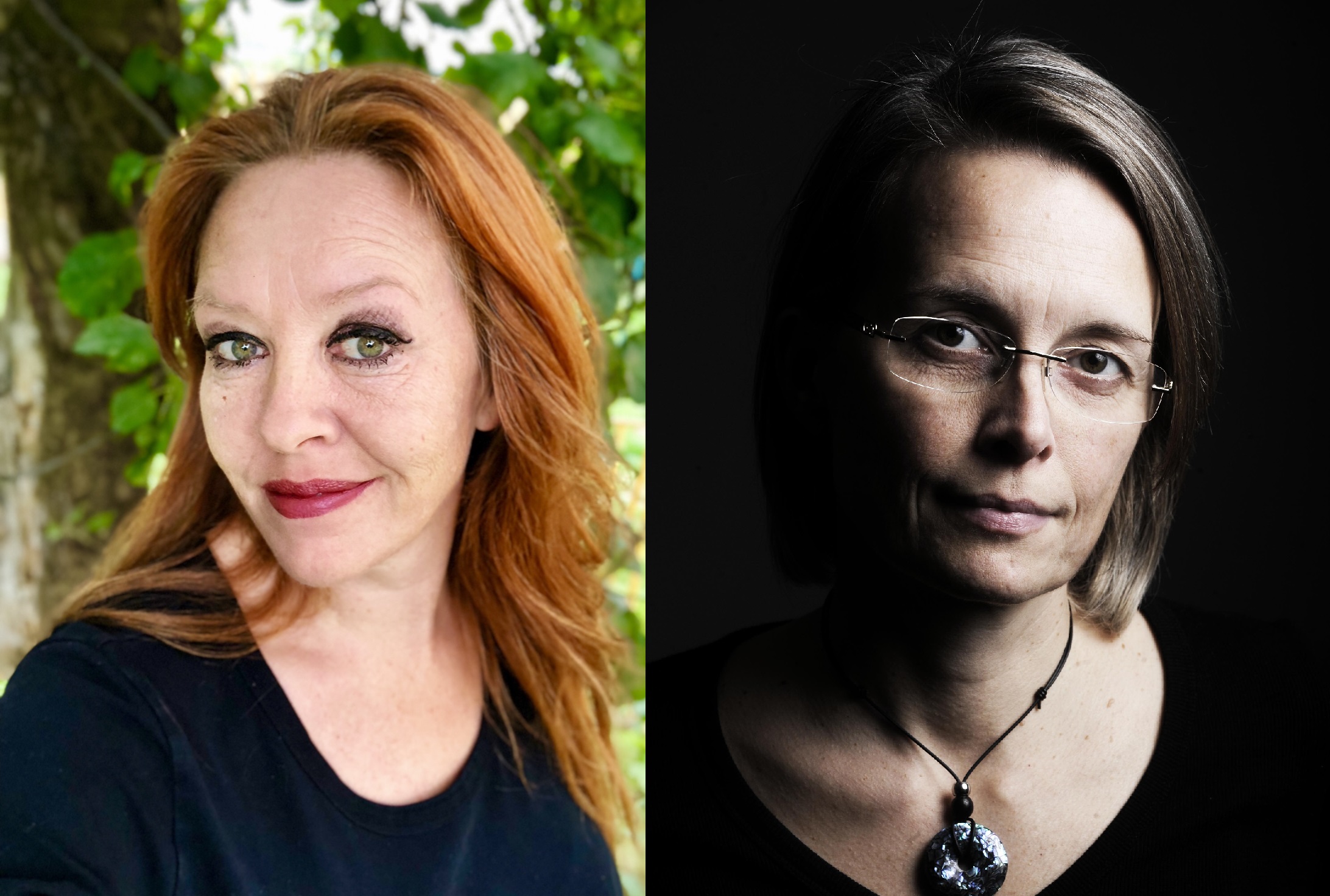 An educated populace can never be kept down
Astrid Søe echoed Andersen's sentiments, noting that it is precisely lifelong learning and self-cultivation that are crucial pillars for building a democratic society and a sustainable state.
"The people are what constitutes a democracy, and if you want a free democratic society, the people need to be well-educated, as a well-educated populace can never be kept down. Self-cultivation and lifelong learning is about spending one's time on Earth in a form of apprenticeship for life, constantly accumulating knowledge, learning new things, pursuing different paths and becoming more tolerant and understanding of other people," said Søe.
She sees self-cultivation as a form of ordinary insights into society; everything a person encounters on their journey through life.
"Self-cultivation entails every meeting, experience, word spoken by other people, educational book, philosophy, ideology, culture, upheaval, sensation - every stepping stone required to become an active citizen. Self-cultivation is the process of becoming part of society, forming your opinions, new thoughts, daring to be a human being and becoming an engaged voice in society with individual agency - and demonstrating the trust that's required to be involved in a democratic conversation - with room for differences," said Søe.
Astrid Søe is a speaker and columnist with a special focus on self-cultivation and popular education, but she is also an artist, innovator, EPALE ambassador and Grundtvig expert. Ever since Søe came dressed as N.F.S. Grundtvig at the People's Meeting on Bornholm seven years ago, her Grundtvig costume has served as a reminder that the people's voice is the lifeblood of democracy.
The ability to look beyond one's own needs
Andersen defines self-cultivation as the ability to examine things critically and look beyond one's own needs, benefiting the system as a whole - be it the family, workplace, local community, nation or planet.
"Self-cultivation requires knowledge as well as emotional and moral growth and maturity in a person. If you are able to stand on your own two feet, stand by your opinions, argue in favour of your own opinions while tolerating other people's opinions, listen and change perspectives so that you see things from other people's perspectives and situations - that's self-cultivation. That's a democratic conversation," said Andersen.  
Lene Rachel Andersen is an economist, futurist, author and speaker. In 2018, she co-founded the think tank Nordic Bildung in Copenhagen and is currently its president.
Nordic Bildung arranges workshops and conferences and publishes books and blog posts, focusing especially on technological development.
Among other books, Andersen has authored "Dannelse - At blive et større menneske", "Metamodernitet - Mening og håb i en kompleks verden" and "The Nordic Secret", a book on the history of popular education in the Nordic countries. 
She is also a member of the Club of Rome.
A strong tradition of popular education

 
Popular education is a deeply rooted phenomenon in Denmark and the Nordic countries, with strong traditions for self-cultivation, lifelong learning and adult learning. Inspired by German philosophers, the pastor, theologian, writer and politician N.F.S. Grundtvig had a vision for the commoners - which included the large rural population of Denmark at the time - to become enlightened, to understand their role as citizens and to take responsibility for themselves and their society.
"Grundtvig was six years old at the outbreak of the French Revolution, and everyone was terrified that it would spread beyond France. In Germany, the thinking was that it would be best for peasants and workers to be as uninformed as possible to avoid them becoming angry with their lot in life. The German concept of Bildung - self-cultivation - was accordingly only deemed appropriate for the bourgeoisie.
"Grundtvig took the opposite stance; the more informed the citizenry, the more likely it was that a revolution could be prevented. He invented the idea of folk high schools, which young peasant boys and girls could attend three to five months. However, it was with Christen Kold's establishment of the Ryslinge Folk High School in 1851 that an approach to instructing people in self-cultivation was discovered, including for peasant boys and girls," said Andersen.
Kold read stories to his pupils and allowed them to ask questions. Once he had caught their attention, he was able to dispense his knowledge and discuss new agricultural techniques, science, philosophy, history, religion, literature, art, economics and politics with them.
A basic belief in human beings being good enough as they are
This idea of folk high schools spread to Norway, Sweden and Finland, and Grundtvig's thoughts have prevailed into modern day, according to Søe.
"Grundtvig believed that every human being has something to offer and was an authority of their own in society. The first step was to enliven people so that they became happy about being human beings, followed by enlightening people so that they would become happy to be citizens and help move society forward. This line of thinking is just as relevant today and has helped establish a tradition for lifelong learning, where trust between people is incredibly high. The fact that we share a basic belief in human beings being good enough as they are has benefited our democracy," she said.
Andersen believes that adult learning and the self-cultivation that took place at the time facilitated the Nordic countries' peaceful transition from feudal agricultural societies to modern, democratic and industrialised nation-states.
"This wave of popular education formed the basis for delegating lots of decision-making to the local level, manifesting in the whole cooperative movement with dairies and slaughterhouses, but also free schools, free congregations and associations. It also laid the foundations for the flexible labour market we have today with tripartite negotiations, as even an unskilled labourer was educated enough to see that it was OK for their trade union to negotiate with a capitalist - the employer," said Andersen.
Popular education in need of a boost at the European level
With the current trends of digitisation, globalisation, pandemics and environmental change, however, Andersen believes there is a need for self-cultivation that is appropriate to the realities of the 21st century.
"A lot of people feel lost because there are such major changes and upheavals taking place. Adult education - or popular education - needs a boost, ideally in the form of a continuously updated curriculum at the European level with different courses," she said.
"The world is in a state of upheaval, and there are such massive changes underway that it is becoming increasingly difficult for the general public to keep up with them. A lot of it's also taking place in English, a language that many still do not understand. It's dreadful - and highly undemocratic - that not all the citizens of the EU are able to communicate with one another," she added.
Andersen therefore believes there is a need for a number of different courses at the European level in English, digitisation, robotisation, sustainability, the EU's institutions, etc. - ideally inspired by the Danish folk high schools, where students and teachers challenge each other's knowledge and opinions. A lot of this could even take place online.
"Similarly to how everyone is getting a free Covid-19 vaccination, adult learning should be free or affordable. People could choose to take a few courses one year and perhaps decide to spend the next year setting aside their Wednesday nights for self-cultivation the next year, for instance," said Andersen.
Søe also believes that there is a need for a resurgence of Grundtvig's and Kold's approach to education again to prevent populism, mistrust and lack of tolerance from taking over.
"Thanks to popular education, our self-perception in Denmark and the Nordic countries has been characterised by a belief that everyone is part of a greater whole and a belief in the value of forming communities and exhibiting trust and tolerance. Today, however, such beliefs are being challenged by populism. If you consider the harsh tone of public debates these days, our manner of conversing with one another is also under enormous pressure. So, there's a need for us to further develop lifelong learning and self-cultivation," said Søe.