Lidwien Vos de Wael: Experience is education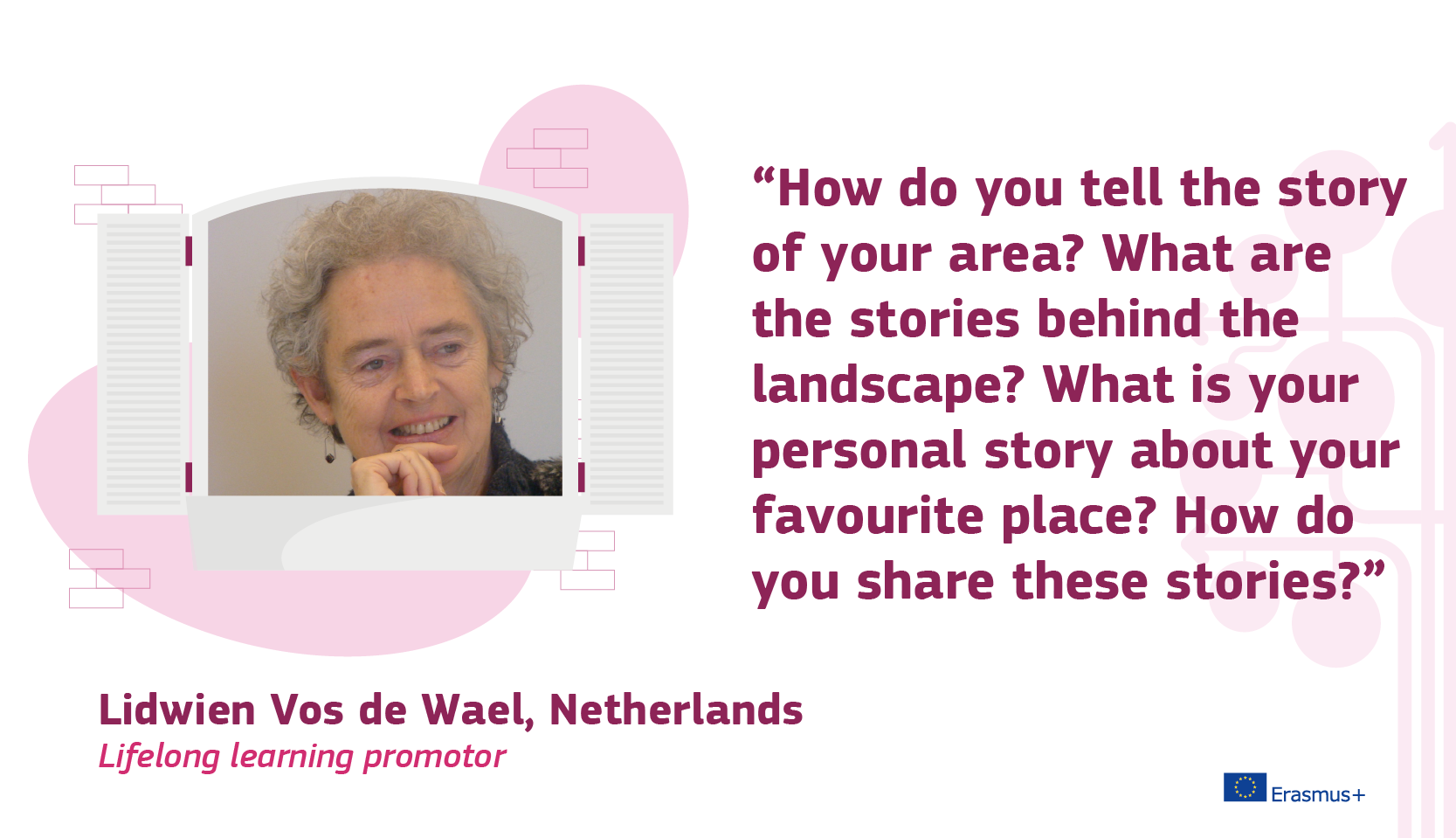 Short bio
I am a passionate lifelong learning promotor. For many years, I have been supporting organisations with local, national and European projects on literacy, education in rural areas and adult learners' week. Since 2020 I have been writing blogs on EPALE about good practices on sustainability and adult education. I own a small organic vineyard and took part in the IVN course Host of the Landscape.
My EPALE
I have been involved in EPALE from the very beginning. I started by reading articles which interested me and I uploaded results from Erasmus+ projects in order to share them. Since 2020 I have been writing blogs about good practices on sustainability and adult education. In the last few years, searching on the EPALE website has become a bit easier, but I guess there is still room for further improvement.
My Story
The European Commission is preparing a Recommendation on Education for Environmental Sustainability. During the preparation phase for this document, a public survey was sent out in 23 European languages (June-September 2021). One of the outcomes relates to "ways to learn for the environment and sustainability". A good first way is through "more practical hand-on ways to learn, including learning outdoors".

IVN Nature Academy offers a huge variety of educational activities that usually have an important outdoor component. The overall motto is: Learn, participate, experience! Independent local chapters organise activities, courses, projects and campaigns for all ages. Learning by do-it-yourself is key. The national office supports and develops course materials. The Academy provides both off- and online training for professionals (teachers, local policymakers, recreation entrepreneurs, etc.) and volunteers.
There are long term activities, like the a very popular Nature Guide Course which runs for 18 months and the brand-new Climate Course (8 x 2 hours). But there are lots of shorter activities too, like nature walks, and lectures about gardening, insects, mushrooms, etc. IVN also organises educational activities at specific locations targeting special groups: at women's shelters, nursing homes, centres for asylum seekers, garden centres and museums. The vision for education can be summarised as Experience is education. The activities should be accessible and enjoyable. It is never just about passing on knowlegde, there are plenty of interactive forms and games too. The didactics are engaging and there is always an active element.

Let's take a closer look at the successful Host of the Landscape course.
This is a course of four meetings in which recreational, hotel and restaurant entrepreneurs learn about the origin of the landscape, and the nature and cultural history of their environment. They learn what is interesting and unique about their region, what nature, landscape and culture there is to experience, and how they can convey that experience to their guests. The course program is always tailored to the specific area. As with some other IVN activities, storytelling is an important part of the course. How do you tell the story of your area? What are the stories behind the landscape? What is your personal story about your favourite place or about an endangered place? And how do you share these stories with your visitors?
After the course, the entrepreneurs are able to transfer the ecological and historical value of the area and its unique experience to visitors in an inspiring way. They stimulate their guests to look with fresh eyes at the surroundings, moving the 'tourist gaze' to more nature consciousness. In this way the entrepreneurs contribute to increasing the support among tourists and local inhabitants for the preservation of the landscape. This course is interactive: there are lectures, field excursions, assignments and a lot of networking. All senses are stimulated, which makes for an in-depth learning experience. An important additional result is that the entrepreneurs form a network of hosts who are committed to the area and who want to organise activities to promote the natural values of the region. The impressive number of non-formal adult education IVN activities is carried out by professionals and/or volunteers. The IVN national education unit has a wish for the near future: the organisation wants to increase the focus on training, coaching and support for the course leaders. They want to increase the focus on didactics and to put more emphasis on the educational vision of the organisation. The learning must be an informative, hands on and attractive experience. Ultimately, what matters is that both instructors and participants discover what they can do to improve their environment and to create a better world.
---
Did you get inspired by this story? Let us know below in the comments and get the chance to win an EPALE unique gift!
5 users per month (May 2021 - January 2022) from those commenting on a 2021 Community Story will be picked at random and will receive a gift. Comments must be relevant and related to the topic to be eligible.