[1st wave] Third places during the pandemic
[This article was published in French, translated in English by EPALE France].
A first blog post by Antoine Burret, sociologist, specialist in third places and EPALE thematic coordinator since February 2021.
In his speech in March 2020, when he announced to the French the first lockdown measures in response to the health crisis, Emmanuel Macron slipped into his presidential speech that he hoped that this exceptional period would bring about new forms of solidarity. But as he was formulating this wish, in many territories, third places were already ready to assume their role as real actors of change.
"They met in third places to ensure the conditions of their own subsistence."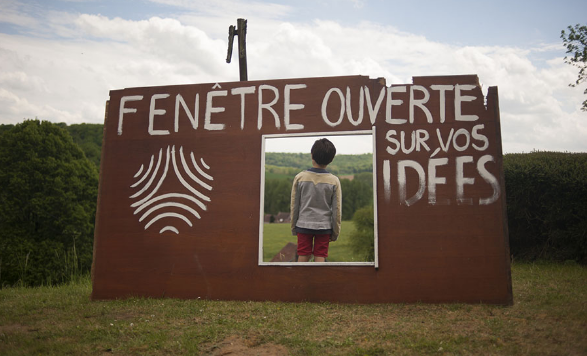 This was at the very beginning of the first wave of COVID, and the whole world was playing things by ear. The social consequences of the pandemic were just beginning to be felt in France. As the towns and villages emptied of their inhabitants, the first measures were being set out. New leitmotivs were imposed: social distancing, working from home, educational continuity, hand sanitizer, face masks. But while all these orders were imposed on people's daily lives, nothing seemed to have been put in place to help deal with this "New World". There was a mixture of panic and excitement in the air for possible future worlds.
First, there was a nationwide shortage of surgical masks, then difficulties in obtaining hand sanitizer. This was followed by distress in the hospital sector, which was suddenly overwhelmed and faced with shortages of medical equipment. The educational community too, was in distress, forced to continue teaching with inadequate computer equipment or to students equipped only with mobile phones. Finally, the upset schedules of those working from home and the rural exodus of urban workers, not to mention the traumatic experiences of intense solitude.
This unique context is where the role of third places in French territories finally became visible. While public bodies and economic operators seemed overwhelmed by the first wave and were unable to take direct responsibility for certain missions of general interest, the inhabitants of urban centres, small towns or rural areas were forced to invent new strategies. And so, when they could, they met in third places to ensure the conditions of their own subsistence and to develop new forms of local solidarity: providing assistance to people, food collection points, digital mutual aid, production of medical material, educational continuity, shopping deliveries, etc. According to initial statistics, about 90% of French third places* continued to deploy solidarity actions despite the closures.
"Third places have assumed their role as essential agents of living together"
Without centralised coordination, French third places opened their doors, clandestinely at first, during the lockdown. Then, in a surge of supports from citizens, they decided to openly assume their role as essential agents of living together, allowing private public actors and individuals to contribute together to the collective efforts of solidarity. There is no shortage of remarkable examples, but these few examples help to illustrate this general movement**. The National Association of Third Places points out a few examples:
LA SMALAH, in Saint-Julien-en-Born, a village of 1,600 inhabitants in the Landes region of France, where the café association, the only business in the village authorized to open, set up:
- a mutual aid network composed of: the community centre, fire brigade, technical services, rural guard, etc.
- a charter for assistance to the elderly established between municipalities, volunteers and beneficiaries to set up a shopping and meal delivery service;
- online homework help to relieve overwhelmed parents.
GRANDS VOISINS in Paris, where the teams of the Aurore association, with the support of the City of Paris and the DRIHL (Regional and Interdepartmental Directorate of Housing), worked 7 days a week to distribute several thousand meals and hot drinks to people in difficulty every day.
 TEMPS DE VIVRE in Aixe-sur-Vienne, a small town of 5,500 inhabitants, where the café-bookshop opened a telephone line with volunteers who regularly contact isolated Aix residents.
But the highest impact example is the countless fablabs and makerspaces, which throughout the first wave of the pandemic, organised themselves to prototype and manufacture emergency medical equipment.
Watch the video of M Bidouille: How makers created a giant factory in a week to fight Covid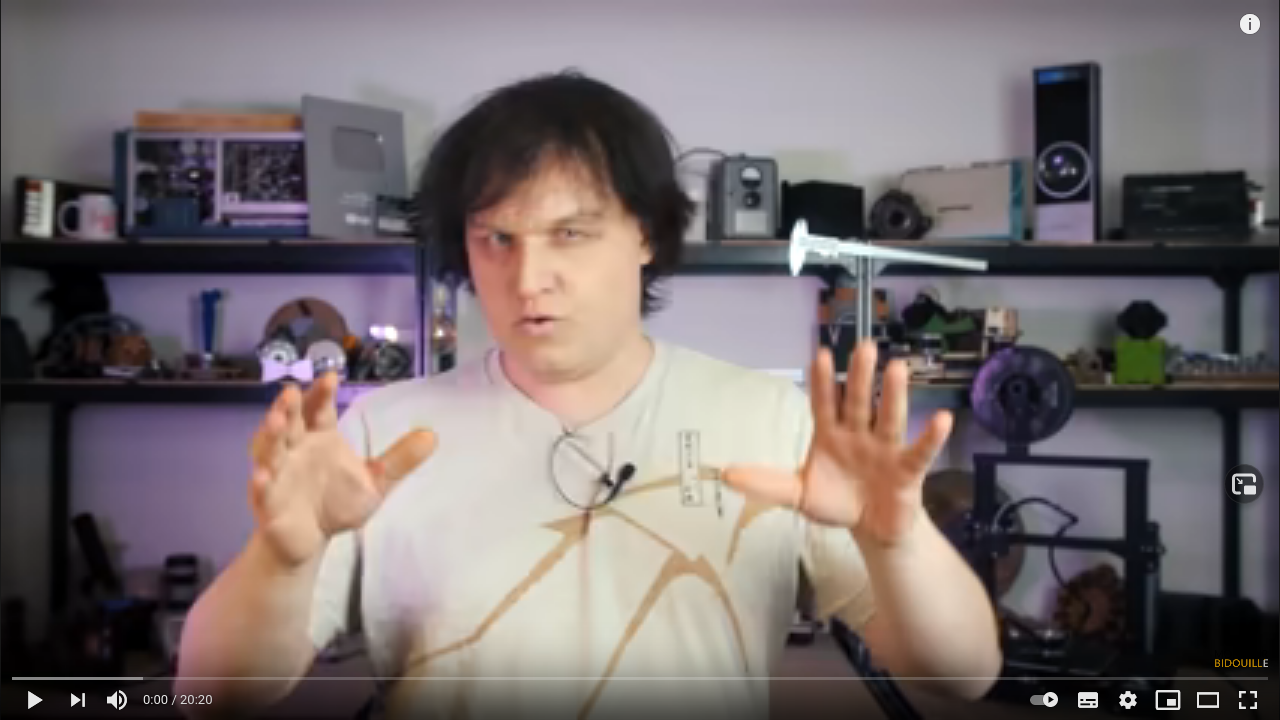 In Saint-Maur, a town of 3,500 inhabitants in the Indre region where the LE LABOMOTIVE Fablab contacted all the individuals in the region who had a 3D printer. Together, they made almost 500 protective visors every day. These visors were then sent to Châteauroux and the surrounding countryside to anyone who needed them: Nursing homes, hospitals, shops, laboratories, pharmacists, etc.
The FABLAB AJACCIO in Corsica, in partnership with the Ajaccio hospital and the start-up Icare Technologies, took an Italian model and transformed Decathlon masks into a ventilation system for Covid-19 patients in Corsica.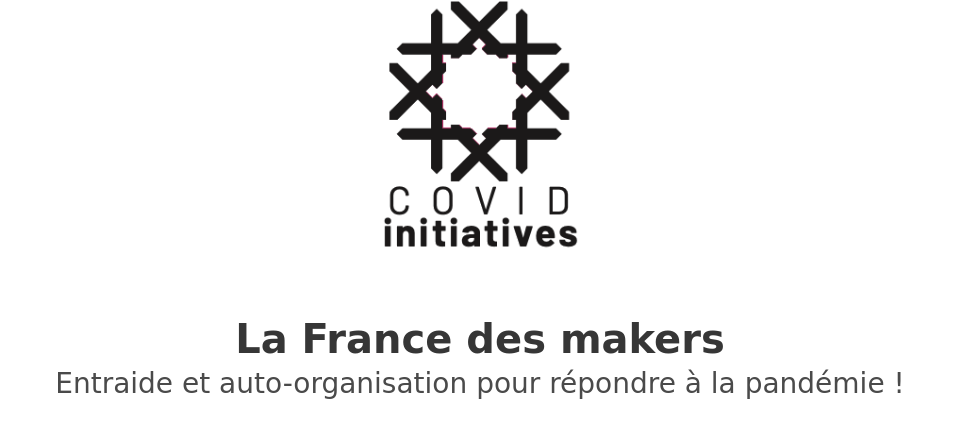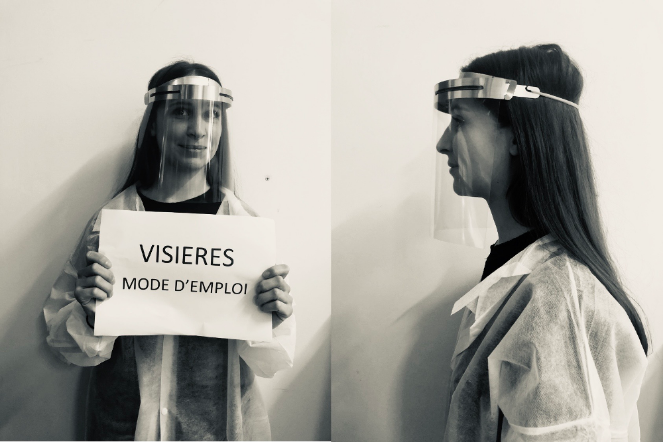 Makers at the ELECTROLAB in Nanterre developed an open source prototype, entirely made using 3D printing, because the services of the Lariboisière hospital in Nanterre were running out of syringe pumps.
In Autrêches, the designer Antoine Berra collective of makers, health professionals and the third place L'HERMITAGE joined forces to design a rapidly deployable prototype of a low-tech and open source emergency breathing device called "MUR" for Minimum Universal Respirator
In Villeurbanne, LA MYNE produced and distributed several thousand litres of hand sanitizer using the recipe freely available on the Movilab wiki. They also documented and disseminated a set of medically validated resources in their community (and beyond): APPRENTILAB
"Let us be the place where what could not be done elsewhere is done"
But after this first wave, the third places did not close up shop. Locals continue to rely on them to live better, or at least differently. Some are no longer able to survive, and others supplement the numerous aids and funding while others go beyond the normative restrictions to help those who need it most.
And even though some are suffering from the current restrictions, they are still inventing new strategies. They are saying "let us be the place where what could not be done elsewhere is done". And in the rough times in which we are living, this phrase resonates even more strongly.
With the second wave, other uses of third places have taken root in the territories. And as we will see in the next article, this is especially the case in rural areas and in the survival strategies of students.
But what happened in France has undoubtedly also happened in other European countries. Please feel free to write to me to discuss and highlight these fabulous experiences. And why not help them to network with each other? The Trans Europe Halles network has already started mapping these places in the cultural field
--
*According to figures published by the National Association of Third Places (ANTL)
**A list of examples is available here https://coop.tierslieux.net/les-tiers-lieux-se-mobilisent-face-au-coronavirus/ and https://francetierslieux.fr/resultat-de-lenquete-les-tiers-lieux-face-a-la-crise/