Krissu Sirola-Korhonen: Peer coaching as a guide to appreciating dialogue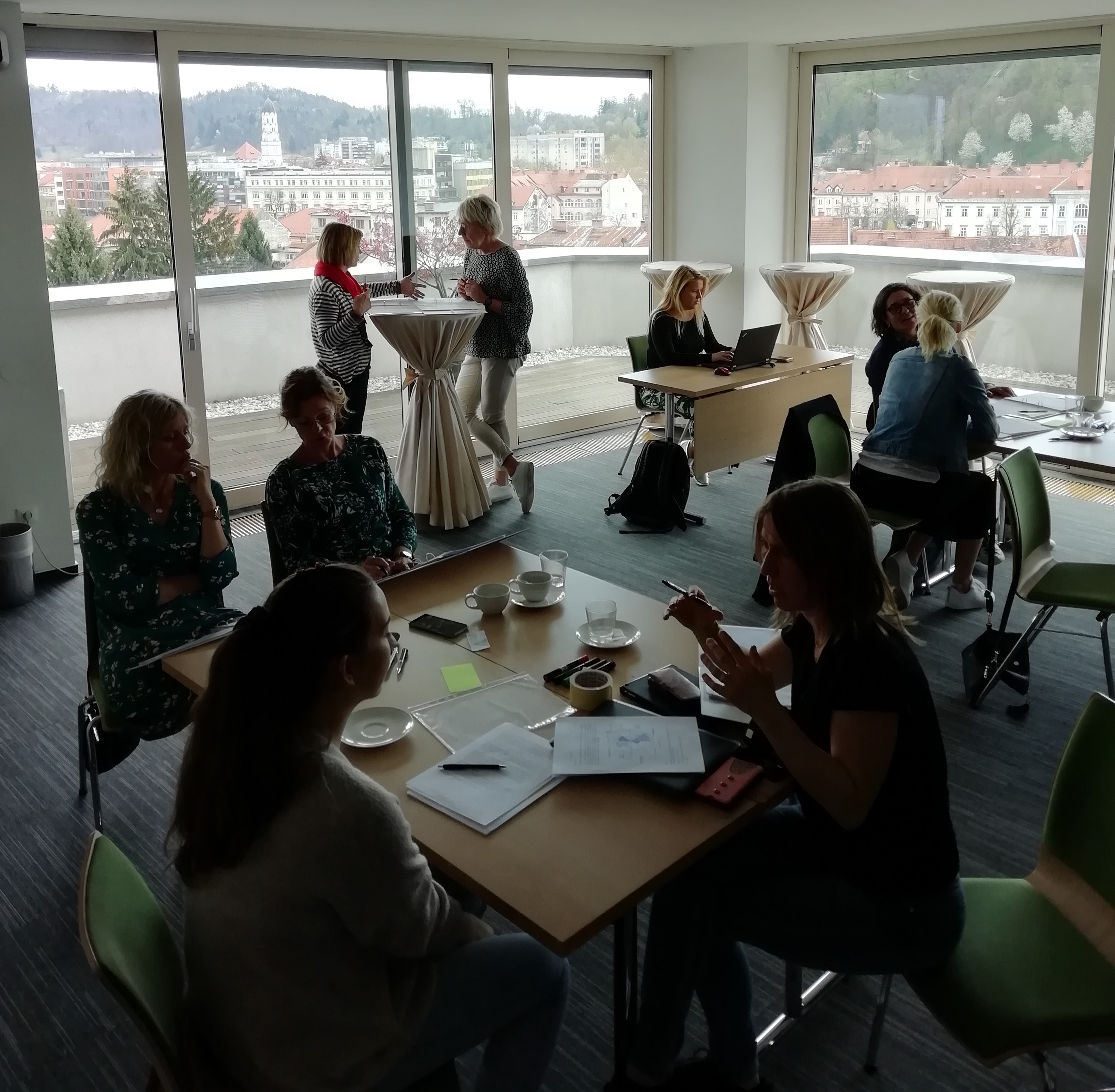 I wasn't sure what to expect when the plane took off towards Ljubljana, Slovenia. I was heading to participate a course by Skupina Primera: Peer Coaching as a sustainable resource of professional development, as a part of ERASMUS+ project. In KSL Study Centre, where I work as Educational Content Producer, we have used methods of coaching on our courses, when we give assignments to our students and study groups. This time the perspective was peer coaching, a new point of view for me. What would I gain? How will I use this? And do I have the energy for learning something new?
Spring was beautiful, everywhere you looked you could see the beginning of new. For our group of 11 ladies around Europe this was indeed true.
I think I'll never stop being amazed by the process of learning.
The process of learning is really like a planted seed. First there are small seeds of curiosity, that are planted in the soil – what is there to come? Then you care for them, giving sun and water, the knowledge needed for growth. But first the seeds don't show a thing. A lot is happening under the soil, but nothings comes out. After thinking about new things for a while, you have the courage and understanding to say something about it, like raising the first green sprout above the soil. If you then have a possibility to start sharing, discussing and comparing the knowledge, it's like an oxygen boost, which gives you energy, strength and will to rise higher and open new leaves.
In our group we could really see this process. The process also shows what peer coaching is about. Peer coaching is a positive and appreciating way of discussing, listening and asking questions. These discussions help the other one to widen her thoughts or find new perspectives that can help her with a problem. The most important thing is to listen without advising or condemning the other, trying to find the right questions that help the other one to think and find her own solution.
The method of using these tools during the course to learn how to use them in the future was very good, at least for this group. During the week we learned the basic principles of coaching. We practiced a few practical models and got examples of good questions that we could practice with. We did several conversations and coaching exercises in pairs and groups of three. We also got a few examples of conversation between the teacher and some of us. We shared a lot of things with each other, we supported, we asked, we laughed, and we wept. The discussions and reflections were the most helpful way for me to draw the new things in mind and reserve them in my memory. Fortunately, the models presented in the training also had something familiar for me from my own work. Otherwise, there was so much new information that I would have had difficulties to memorize them all.
The trainer was lovable Janja Rebolj, who shared her knowledge, skills and examples so openly, that sometimes it seemed difficult to respond. Correspondingly, she trusted in our knowledge and our desire to learn and practice. And she was right. Although the days weren't too long, we were tired and indeed filled with new ideas after every day of the training. Everyone of us wanted to learn and practice, we were really engaged in discussions and listening to each other.
So, what did I gain?
After the week we were all so full, and not only because of the good food in Slovenia. We had a toolbox full of new tools, new perspectives on meeting people as well as ideas on how to make the most of this at home and at work. On the last day we made plans to take home everything we had learned, and practice. I started by discussing with my colleagues who have studied coaching and shared the things I had learned with them. I hope that we could develop the use and utilization of these new tools in our professional community, as well as in civil society organizations around us.
When I walked around the Old City of Ljubljana waiting to go to the airport, I was happy. I didn't know what to expect when I came, but I surely know that I want to learn to use peer coaching in my work in the future. And I know I have a group of wonderful ladies around Europe to share the experiences with.
Krissu Sirola-Korhonen
KSL Study Centre
This article is part of a series of articles about learning experiences in the field of adult education in an European context. Our ERASMUS+ KA1 project is called "European Educational Know-how Supporting Civil Society".