Knitting meetings as a two-way integration method
Our knitting cooperative started to organize local knitting meetings about two years ago in Škofja Loka as Breja preja. We had women of different generations coming, sharing their knowledge, skills, worries... Slowly it was growing into a community. We felt that with simple activity we made an effect of connecting women which couldn't be done in any other way. About a year ago when a lot of refugees were traveling through Slovenia we have decided to help in some way. Therefore we connected with Faila Pašić Bišić, Društvo Up and we started to organize weekly knitting and crochet meetings in asylum house in Ljubljana.
Since spring we established a group of volunteers (mostly women) and we are organizing meetings of local women and women refugees from all over the world which are much more than just knitting/crochet gatherings. We managed to use handicraft skill as a tool of communication and tool for learning. Not just learning how to knit and crochet but also to know each other, to understand our backgrounds, to help each other. We see it as two way integration - for local women to find out how women from far (and not so far) are living, what is important to them, what kind of worries and joys in life they have and vice versa.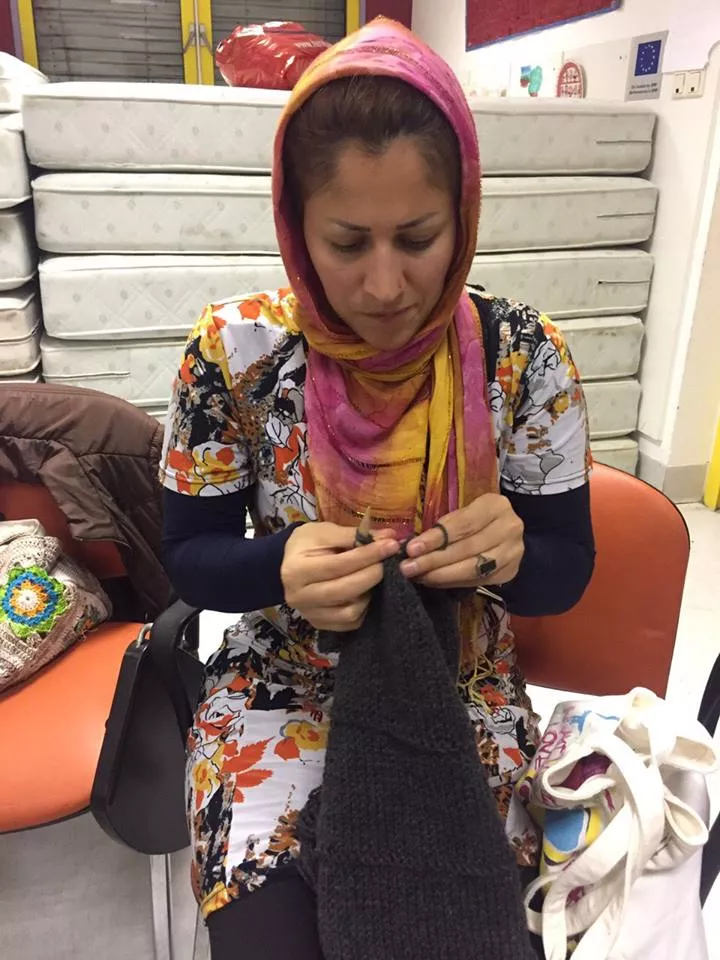 Occasional our knitting meetings are held outside the asylum house. We are naming them Štrikeraj & picnic. Among ourselves we organize transport and connect with local organization to host us. We also organize home made food which is cooked by women refugees and local women. We organized Štrikeraj in Kamnik two times, Vrhnika and in Škofja Loka. These are hometowns of women volunteers who are attending knitting meetings in asylum house. We are inviting local knitters and crocheters who are coming usually with families and sharing (and learning). Last event was hosted by the Museum of Škofja Loka as part of exhibition Travel (Dzamil Kamanger, Kalle Hamm) which gave special meaning and spark to the event.
One of our important activities is also crocheting blankets for new born babies in asylum house. It all started when sisters Martina and Darja (Kvakvačkaš group) met Carol a refugee from Syria. She gave birth to son Adel. Two sisters organized their group of women and asked them if they could knit a square for a blanket. Soon they received many granny squares, sew them together and that is how first blanket was made. Since then we organize and crochet a blanket for every baby as a welcoming gift. We try to pass a message of tolerance, solidarity and togetherness to the families and also to our community.
What is common to all of us is value of sincere connection, being together and sharing just simple what we are. With knitting meeting we would like to educate our communities to overcome hate and to stay human. Because when you peel everything off a person (religion, color of skin, the way we dress etc.) that is what we are. And we believe that only solidarity and tolerance will help us to survive as human race.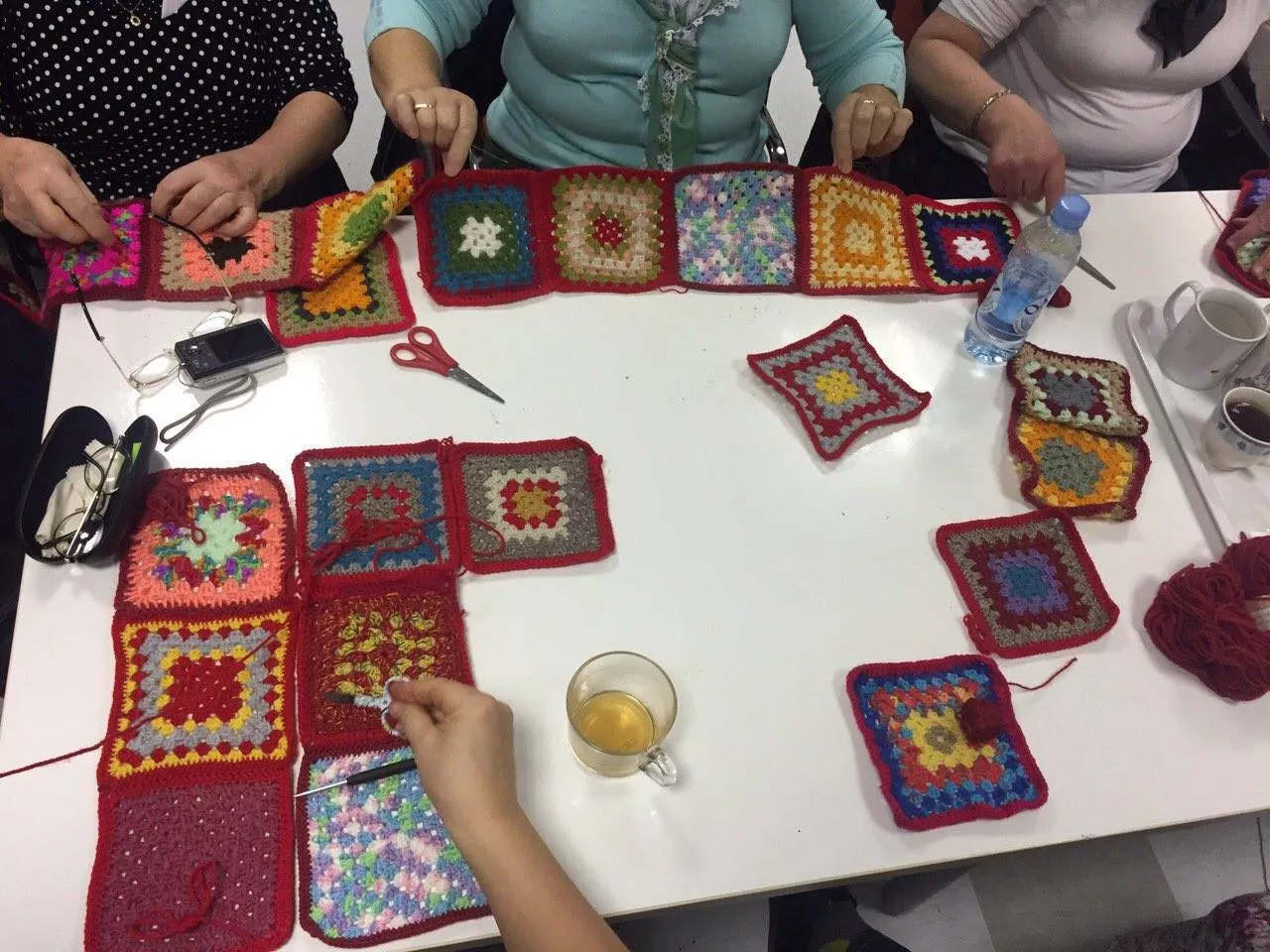 Our FB page: https://www.facebook.com/brejapreja/
Short movie about our work: http://4d.rtvslo.si/arhiv/prispevki-in-izjave-dnevnik/174442965
Article in the newspaper: https://dnevnik.si/1042755883/lokalno/ljubljana/odeje-za-v-sloveniji-ro…