Learning Language through Legends - an interesting opportunity!
This blog post has originally been published in Estonian language by Merle Koik
---
Partner institutions from seven countries (Belgium, Spain, France, Italy, Slovenia, Greece and Estonia) have decided to use this method to develop the English language skills of adult learners. The project "Four Elements – Legends and Stories" is financed by the program Erasmus+. Estonia is represented by Võrumaa Central Library. It is a great joy and honour to be in this international company, where exceptional synergy between all partners helps to conceive new ideas that make the initial project better and better.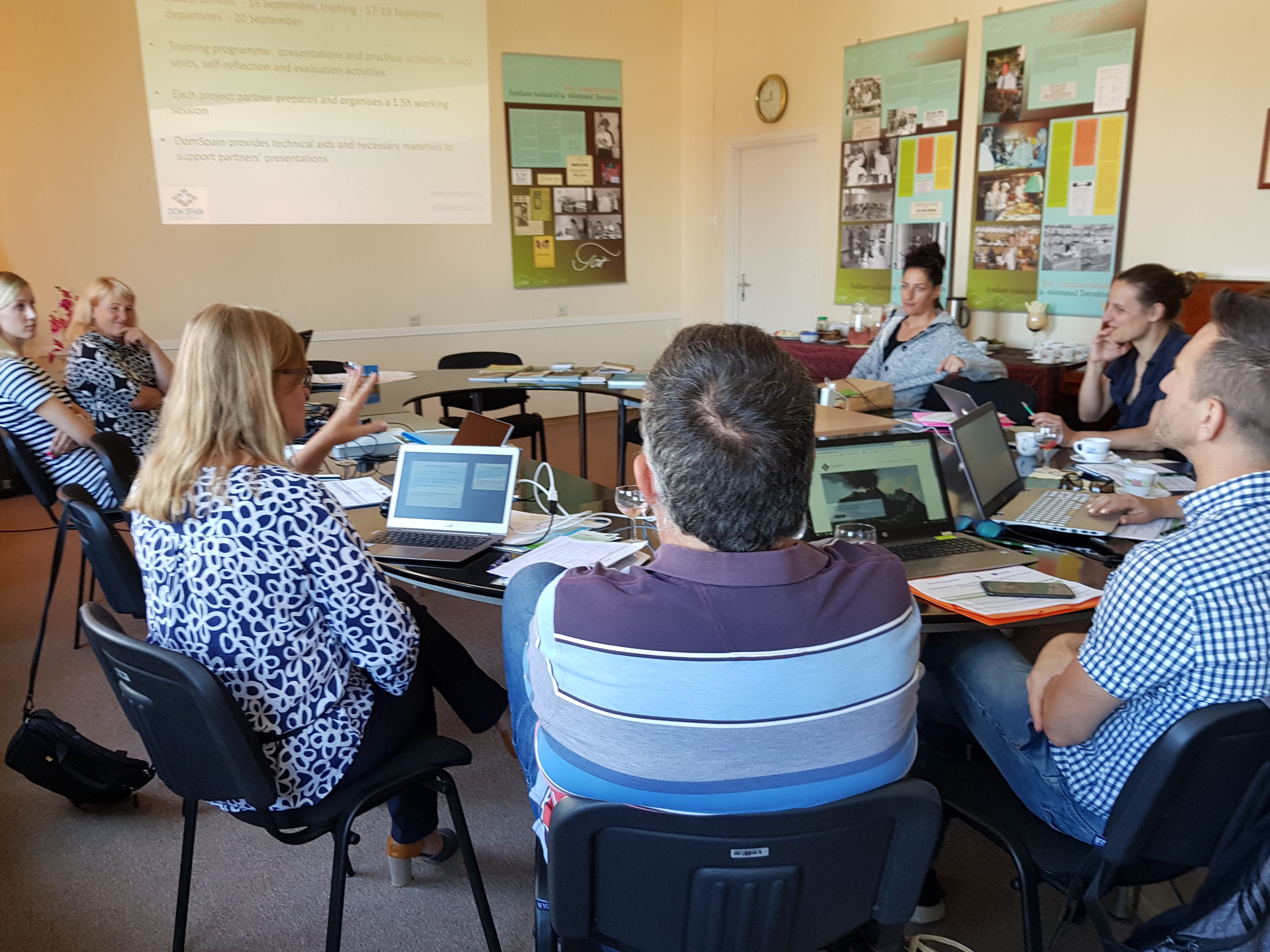 Picture: private collection
The unique idea behind the project, thanks to which it was funded in 2018, is connecting language learning with cultural heritage. The digital book that was completed as a result of the project can be used to teach English, using legends from all the participating countries. Interesting, and killing two birds with one stone! The learner improves their English and at the same time gets to know legends, myths and fairy tales connected with the four elements (fire, water, air, earth) from different countries. The project also improves the digital skills of adult learners, because the lessons are all mediated by the Internet. Additionally, 20 legends would be translated into sign language, so people with hearing disabilities could also benefit from the results of the project.
Work on this project has lasted less than a year and by now, the home page of the project is ready http://www.4-elements.eu/en, together with a map showing the origins of the legends, altogether 84, with 12 legends from each country. The home page is constantly evolving, depending on how far we have got with work on the project. Searching, choosing, illustrating and translating legends about the four elements has been an enormous task. Each country has thousands of legends to choose from, and the complexity of their language hasn't made the job easier. Now, the legends have been collected and on their basis, we can continue putting together the digital book.
In the end of July, project partners met at Võrumaa Central Library, where, during two long working days, the tasks that had been completed so far were analysed and further activities discussed. After work, the partners visited Kreutzwald Memorial Museum, Kirepi Library, and the wonderful locations connected with legends at Kirepi, Rõuge and Haanja. In September, project participants will take part in a three-day training in Reus, Spain, where all partner institutions have to give a workshop. Võrumaa Central Library will conduct a workshop titled "Increasing adult learners' awareness of the importance of cultural heritage in informal educational settings (e.g. libraries and museums) face-to-face and via digital activities". I hope I have managed to raise interest in this lovely project. After project completion in November 2020, the new study materials will be at the disposal of every interested language teacher and their mature students. Have a great time teaching!--Merle Koik, merle@lib.werro.ee, head of development at Võrumaa Central Library, educator and EPALE delegate since 2017. She graduated from Tartu University Department of Economics, specializing in trade economics, and has participated in a number of different training programs.