It's Good to be Together! - BTM Budapest Gallery - Imre Varga Collection
Author: Rita Dabi-Farkas
Over the last decade, the museum as an institution has set out to adopt an increasingly visitor-friendly format, with community-building and the integration of social approaches and methods in museum education programmes as one possible course. A fine example of this is the new series of events hosted by the BTM Budapest Gallery Imre Varga Collection, which provides an opportunity for encounters and cooperation between kindergarten and retirement age groups.
The goal of the new series of events hosted by the Imre Varga Collection is for kindergarten-age children and the residents of retirement homes and retirement club members to take part in shared museum educational activities on a regular monthly basis. These intergenerational events are beneficial for both the children and the elderly. The participants have a chance to share a great deal of knowledge, experiences and cheerfulness with each other while jointly interpreting works of art, playing and creating together. As of November 2019, experimental activities were organised with two kindergartens and two retirement homes that yielded clearly positive results. Unfortunately, the event had to be shut down in the spring of 2020 due to the COVID-19 virus, yet they wish to continue the series of events in the next school year.
.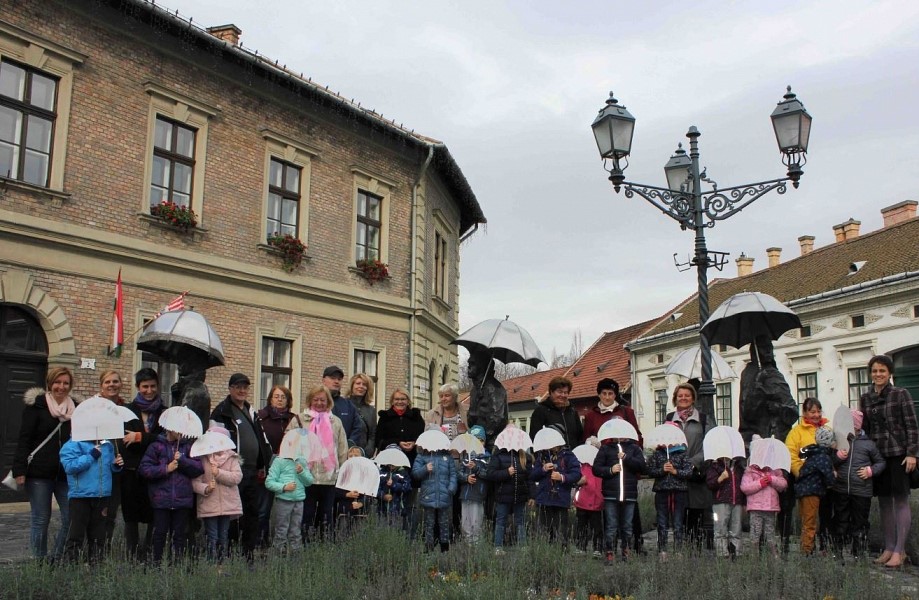 The basic idea of the initiative was taken from the intergenerational institutions of Japan, North America, Canada, the Netherlands and England in which nursery schools, kindergartens and retirement homes are located in the same building. The first such institute was opened in Japan in 1976, which was soon followed by similar institutions throughout the world. Every morning, joint activities are organised with the children and the elderly: they can have fun, exercise, play music, dance, create something, work in the garden or cook together. The children fill the everyday lives of the elderly with cheer and shake off their bad moods, helping them forget their pain for a while or impede the effects of dementia. Apart from respecting the elderly, children learn that everyone is different. The time spent together has a good effect on their language skills, reading, empathy and social skills. Naturally, this positive impact can only be achieved through regular meetings. That is why the institution's employees feel it's important for the groups to visit them at least once a month. They intentionally involved institutions from Budapest District III that are in close proximity to each other. They also hope that the participating kindergartens and retirement homes will start actively cooperating beyond the involvement of the Imre Varga Collection.
The structure of the carefully developed cooperation (museum-kindergarten-retirement home-local government) and programme topics can be easily adapted for other museum institutions.
Published: SkanzenBlog – The professional blog of the Hungarian Open Air Museum in Szentendre