ITALY Museums Art & Alzheimer's
#ErasmusDays2019, the EPALE teams wished to raise awareness about the European Union commitment in adult lifelong learning. They created a digital exhibition with 28 different projects, demonstrating the variety of practices across Europe.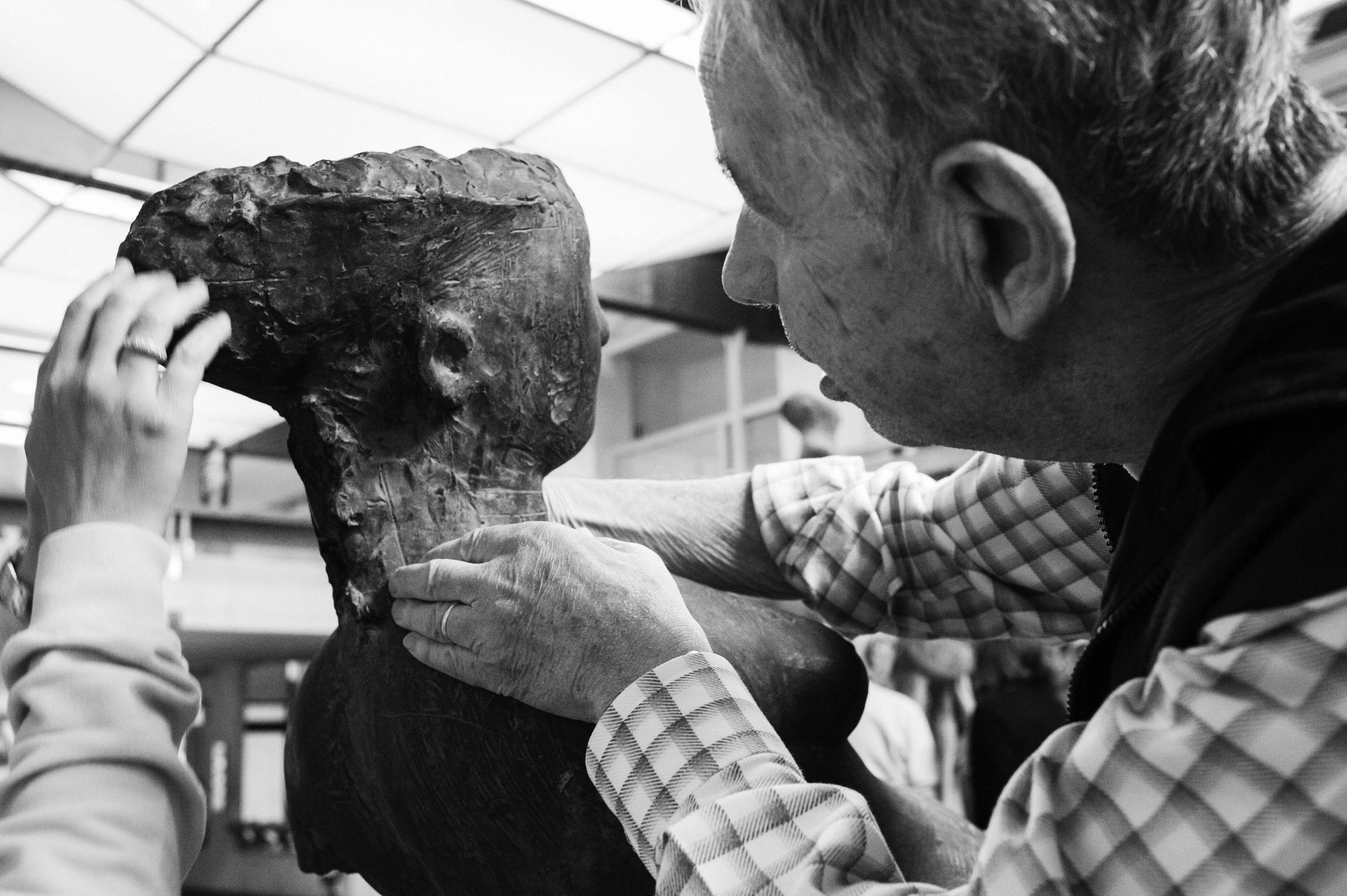 Picture © Corrado Frullani
The museum as an informal learning environment, and art as a complex and transformative experience, encourage the exploration of new communication strategies for people with dementia. Get in touch with art allows people with Alzheimer's to acquire new communication and interpersonal skills, re- de ne their own identity, nd new opportunities to participate in social life.
Museums Art & Alzheimer's is a European project aiming to facilitate access to museums and arts for people with Alzheimer's and other forms of dementia, their families and their professional environment. The project increases cross-sector collaboration between cultural, social care and healthcare sectors, thereby building a dementia- friendly society. Through the implementation of training programmes, including in-person and on- line training, the project aims to create new opportunities for people who work in museums, for geriatric professionals and for those living with dementia to develop and disseminate innovative practices. In this way MA&A wants to improve wellbeing of people with Alzheimer's and their careers, also contributing to trigger a change in the social perception of the disease.
NAME OF THE PROJECT

Museums Art & Alzheimer's

AIM

Making art accessible to people with dementia and their carers

TARGET GROUP

Museum educators, geriatric activity coordinators, individuals with dementia and their carers and family members

WEB

ORGANISATION AND PARTNERS

• ITALY: Museo Marino Marini, Euridea

• GERMANY: Lehmbruck Museum• IRELAND: Butler Gallery• LITHUANIA: SMP, ZSPB
National Support Services ITALY
National Institute for Documentation, Innovation and Educational Research (INDIRE)
Read more about the exhibition process and find the table of contents with all the projects : https://epale.ec.europa.eu/en/blog/erasmusdays2019-digital-exhibition