EPALE interviews James Fox, founder of the Prison Yoga Project
When James Fox began practicing yoga, he never imagined that he'd train thousands of yoga instructors to work in prisons across the world. Here he tells EPALE how he converted prisoners in some of America's most challenging jails to the benefits of yoga - and how he's rolled out the project to prisons in Europe.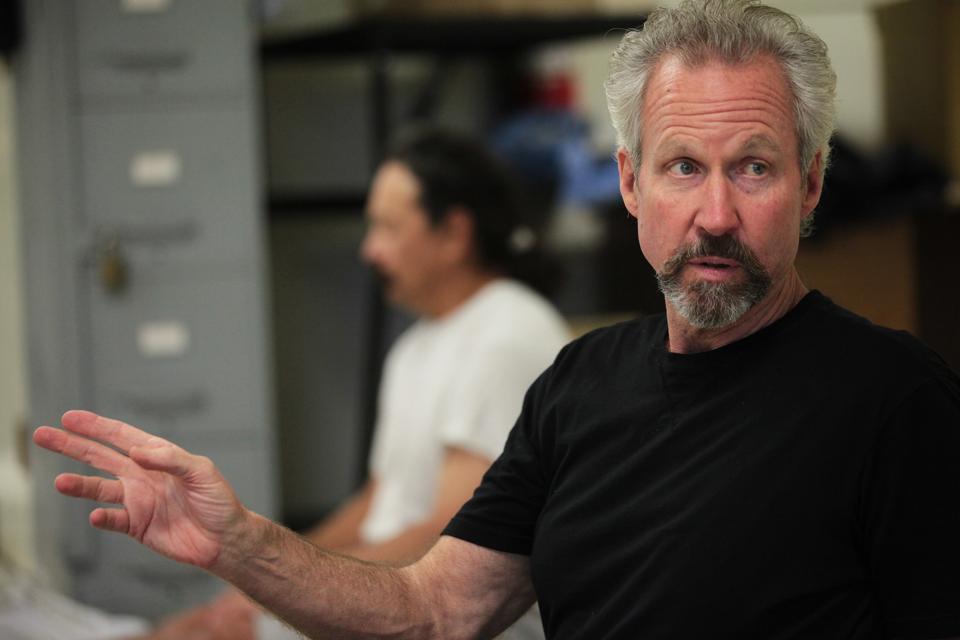 James Fox, founder of the Prison Yoga Project. Credit: Robert Sturman
Can you tell us a little bit about yourself and your background?
I run the Prison Yoga Project in prisons in the US. Yoga was a gradual awakening for me, lets put it that way! I have a background in international affairs, and then I was recruited into the Californian wine and beer business. I transitioned out of that and went into the nutritional supplements business, and during that time I became a serious student of yoga and of mindfulness. 
I had more and more of a desire to be of service. I didn't know what that looked like but there was a yearning inside me to do something to give back. I felt I had been very fortunate in my life, I grew up in good circumstances but I was exposed to a lot of violence and addiction growing up in the Greater Chicago area. The more I got involved in yoga and mindfulness I realised how beneficial it would be for men to have a deeper understanding, and that it might be able to save them some of the suffering men go through trying to be men.
So I kept coming back to this question of how I could be of service and then I thought, 'Well why not do it through yoga?' And now it's a full time endeavour.
How did you get started with the Prison Yoga project?
In 2002 there was a not-for-profit organisation that was starting up a rehabilitation programme at San Quentin prison and they asked me to set up the yoga and mediation programme there. I've been doing that for the last 13 years and then I began replicating it with other prisons in the US around five years ago, by offering special training for yoga teachers interested in this kind of work. I do about a training session a month. I also wrote a book for prisoners intended as an introduction to yoga and I've made it available free of charge to prisoners in the US, and sent out over 15,000 copies to prisoners all over the country.
So when I began teaching in 2000 (even though I had been practising yoga since 1987) I started with youth. I started there because I was interested in bringing yoga to people who wouldn't otherwise be exposed to it. Secondly, I was interested in focusing on the emotional and psychological benefits of yoga. So much is focused on the physical which is fine but there are so many emotional and psychological benefits to the practice, particularly if it's geared in that direction.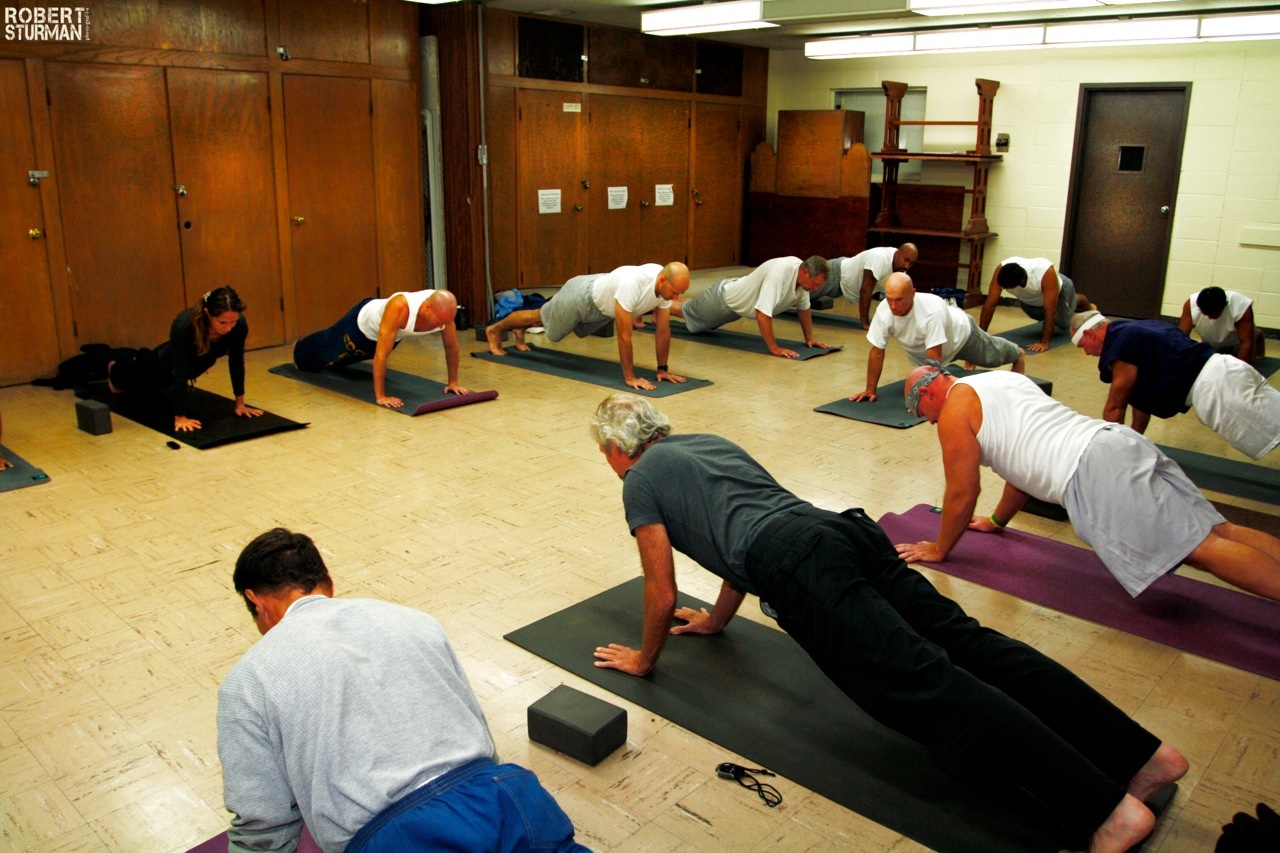 Credit: Robert Sturman
How do you run the project?
One of the things I talk about in terms of training and methodology was how we adapt yoga practice for dealing with issues related to trauma. When I started providing a programme for the not-for-profit organisation, they were involved with a lot of prisoner rehabilitation activities including violence prevention and restorative justice.
The justice that is prevalent in all of our systems equates to punishment – if you do a crime, you get punished. Restorative justice is based on the belief that when a crime has been committed, harm has been caused. Then the focus is on how we can address the harm and trauma – harm to the victim and harm to the perpetrator. Harm to the perpetrator involves really doing some serious work on 'How did you get to this place where you could harm someone?' and it's a lot of deep inner work.
So in addition to yoga I was also teaching restorative justice classes and it eventually became a full time pursuit. And then I started the Prison Yoga Project as a not-for-profit.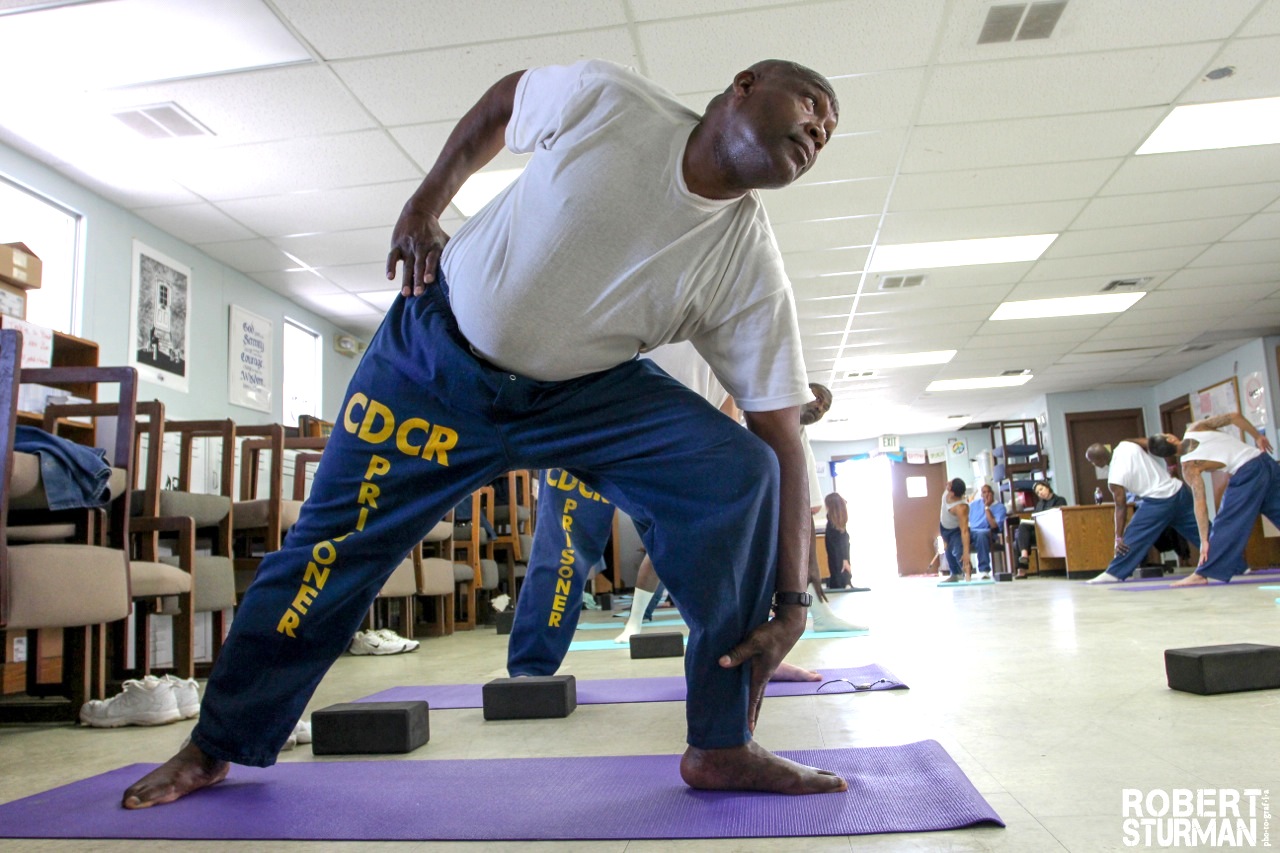 Credit: Robert Sturman
Could you tell me a little bit about how prison education works in the US? What are the main challenges it faces? Do you think these challenges are unique to America?
There's a huge gap in prison education in the US. Prison reform is now being talked about, and even Obama has made it an issue in the last year (he's visited a prison and youth facility here). Prison reform has two different tangents. One has to do with reforming some of the sentencing laws, mandatory minimum sentences, and then really re-evaluating the war on drugs. 
We've got 2.25 million adults in prison in this country – that's more than one in 100 US adults. Reforms are also asking, 'Well what are you going to do for people in prison so that they don't go out into society and reoffend?' Because everything has been focused on punishment, there have been very few programmes to address the root causes of criminal behaviour.
In my experience, in Europe, there's much more of a focus on therapy and on human rights for prisoners than there is in the US. If you look across the US, and you look at the average prison there are very few programmes for prisoners. There might be Alcoholics Anonymous and faith-based programmes but real therapeutic programmes – what is in in your behaviour and history that brought about crime - are rare, and there is finally recognition that this needs to be addressed.
Why do you think there is such an appetite for yoga in prisons?
One of the paths to prison reform is to focus on reoffending and reducing recidivism. One of the ways to reduce recidivism is to provide prisoners with programmes while they're in prison. It just so happens that San Quentin is almost like a model prison when it comes to programmes because there are so many socially active people in the San Francisco bay area, that San Quentin has a history of people going in and providing programmes. There are lots of programmes provided there – restorative justice, violence prevention, emotional literacy, yoga and meditation programmes – and they're having an effect. It's changing the culture which is based on punishment which is the difficult part, but there's more of an opening now than there has been in the past 15 years for programmes and more of an opening for yoga.
"In my opinion the teacher has thrown a pontoon to a bunch of swimmers who believe they are not going to make it because we can't see the shore. Yoga is remarkable." MS, prisoner and yoga student
The thing about yoga is that you don't need a lot of space and you don't need any equipment, you can practice on a bare floor. You can even practice in a cell. But it's much better to do it in a class because there's a great deal of value when you're creating an alternative community in a prison setting.
It's about creating a community of support of higher education of higher consciousness. The biggest impediment in the US prison setting is this institutional thinking, institutional reluctance to try something new – people think 'Yoga, in a prison? Oh come on.' Most people who don't know anything about yoga think it's for women in beautiful studios with music playing and incense burning. They don't really understand that there's a whole field of yoga which is yoga therapy, where you're purposely adapting yoga for therapeutic purposes.
Credit: Robert Sturman
How did you start rolling out these programmes to other prisons that might not be as receptive?
Good question. It was by demand. I would be contacted by people in the yoga community, in say, New York or Washington DC, who said 'Gee, we would like to start a programme like yours here. How would we do that?' And I'd tell them that the first thing that they'd need to do is to get trained. You need a clear understanding of how to adapt yoga itself, and how you operate in a prison setting. I would provide some support yoga teachers to contact prisons and jails that had expressed an interest. It just gradually unfolded. I've trained over 1200 teachers in the past five years. They are teaching at over 100 jails and prisons in the US. And now we have jails and prisons contacting us, saying 'We'd like to start a yoga programme, do you have any people in our area?'
Can you tell me about the programmes that you have started in Europe?
I started going to Europe around five years ago. I was contacted by a yogi in Oslo who had the opportunity to start a prison programme in Norway and asked if I would come and help with teacher training, and help get this off the ground. It's well off the ground now and doing quite well – it's called Gangster Yoga. I also taught training in Hamburg, I have affiliated organisation that's called Project Yoga that works with youth.
"I know I'm somebody and I matter. I'm in control of this body and life; to be able to look deep inside for the help I need to face the day-to-day." ML, prisoner and yoga student
I've also been training teachers in Amsterdam for the past couple of years. We have a programme there that's connected to a government-sponsored programme for working with offenders. The Netherlands has set up a programme to try to get to the top 600 reoffenders in the country and they were going to bring a lot of support to that population – healthcare support, job support, programming support – while they were incarcerated to see if they could help change the rate of recidivism.
This is being primarily generated by the local government of Amsterdam which is where most of the crime takes place. We were able to make a presentation for them to run a pilot yoga programme. We did the pilot last year and the second cycle has been approved. We're actually in a 13 week cycle of programmes now, expecting it to be something of a permanent programme when working with reoffenders.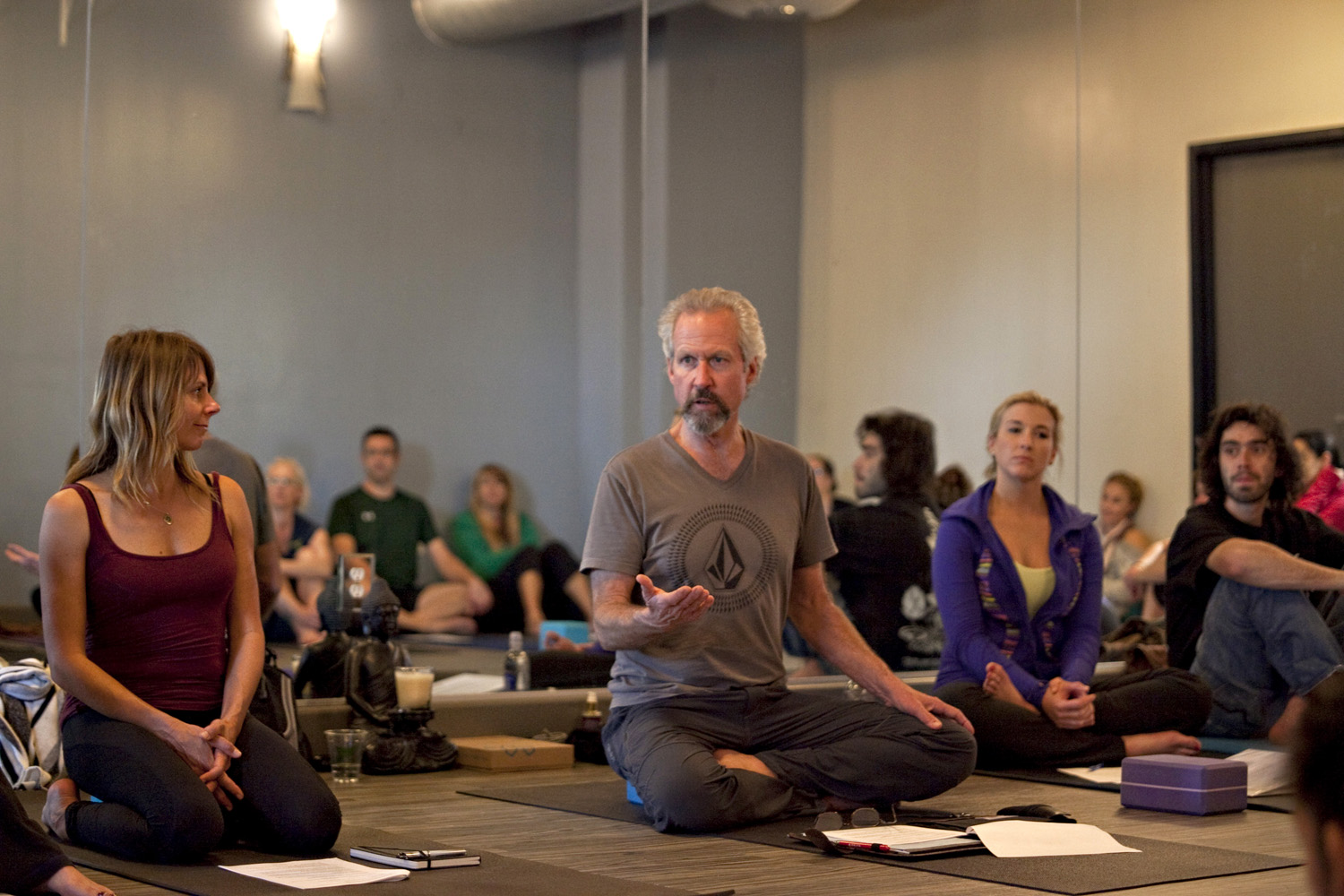 Credit: Robert Sturman
It must be very rewarding – how has this work benefited you?
Every teacher reports back that they feel so fortunate to be able to do this work. In reality, once you get past all of the issues, the vast majority of prisoners are so grateful, and teachers experience the reward of being in service. It's a feeling that can't be touched by money or status. The feeling is beyond description.
San Quentin Prison, blazing a trail for prison education
With a quarter of the US population in prison and numbers growing every year, San Quentin Prison is increasingly seen as a pioneer of new and innovative education programmes. One of these programmes is Code.7370, which teaches computer programming. Introduced at San Quentin by not-for-profit organisation The Last Mile in 2010, it was the first computer programming curriculum taught in US prisons. After a hugely successful pilot at San Quentin, the project is now being rolled out to five other prisons in California, two of them women's. Find out more about this amazing organisation and its story 
here
and on its
website
.
Are there any special requirements that you need to take into consideration for teaching prisoners?
Most people who become yoga teachers are rather free spirited! They don't come from a real regimented background, and prison is a very regimented environment. There's no varying from the way that it is – and there are regulations in the US on what visitors can wear in prisons and the colours. There are lots of rules that people in society aren't used to, especially when you add the independent nature of yoga teachers in the mix.
You've got to have really clear boundaries and you have to be prepared emotionally and psychologically to go into an institution to teach. So the more mature the person, the better. In fact I don't recommend people who don't have a level of life experience; it would be irresponsible of me. So I tend to recommend older teachers. The best teachers are those who have struggled with their own personal difficulties.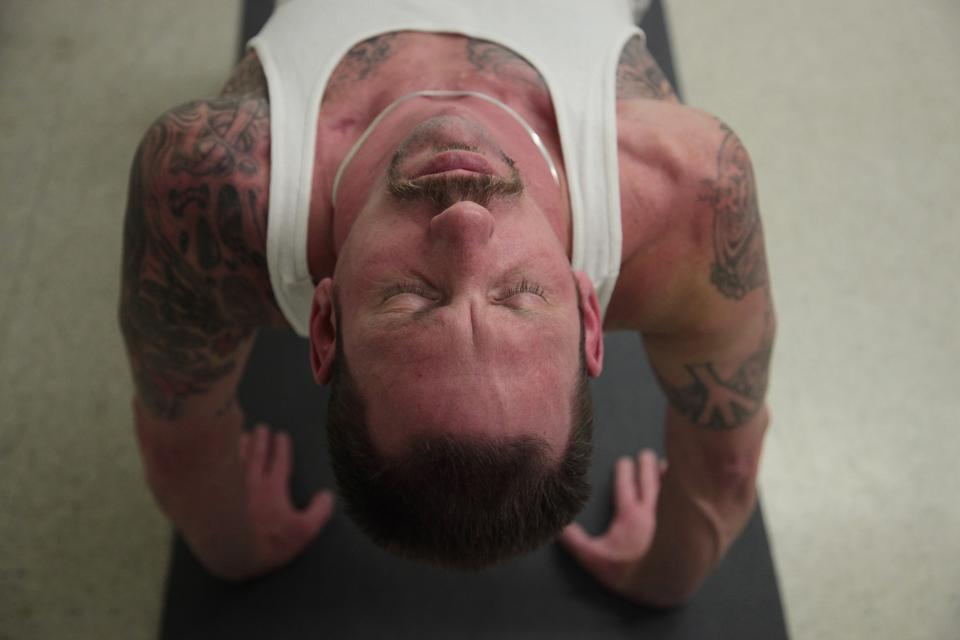 Credit: Robert Sturman
If you could give one piece of advice to people working in the prison educations sector what would it be?
The usual thing that I say is: Be committed to your own personal work. Meaning, if you're going to take this on, you've got to be doing the self development work yourself. You go into a prison on equal footing. When you commit to being of service, you meet people where they are at that moment. Particularly if you're doing something like yoga – you have to be serious about your own practice and that will carry you through the difficulties you might experience.
What has the response from the prisoners been like?
The first thing people coming to the class experience is stress relief. Some of the common things you hear are 'I took the class and it's the first time I slept well in memory' or 'I've had this chronic back pain and after the third class the pain is going away'. And the longer they stay in the programme, the more they develop a skill for self soothing. They learn how to calm themselves when they get upset – breathing practices, short meditation and these are the lasting benefits. These are the skills that they will take with them in society when they get out and are dealing with other stresses in life. There's also been more research done to support these benefits which helps when dealing with institutions when providing evidence-based rationale for what you're providing the prisoners.
Credit: Robert Sturman
Is there anybody that has taken part in the project that has particularly stood out in your mind?
Many actually. I had a guy just recently who was from Mexico. Most of the men are life sentenced with the possibility of parole, so that means that the only way they'll get out is if the parole feels they have rehabilitated and they can go out into society. This guy had been in class for a little over a year. He had never done yoga before, and by about the fifth or sixth class he came to me and he said 'I can't believe what this practice is doing for me' Every week he would tell us different things – that he had been meditating, that he was feeling much calmer, then he said 'When I get to Mexico I'm going to share this practice with my family'.
That's just one example but there are so many. Many students tell me that yoga helped stopped them getting into a fight. A fight can erupt in a moment, there's a lot of tension. Many students say that it's yoga that helped them to disengage and stop from taking that reactive step.
What's next for the Prison Yoga Project?
One of the things we're really focused on is providing educational instructional materials for prisoners. So we're developing an audio CD of conscious breathing and meditation practices which is coming out early next year. We're also looking at further expansion into more jails and prisons.
But there are many opportunities to apply my methods to people dealing with different types of trauma. When I was in the Netherlands there was a major influx of migrants coming into the country and all over Europe. I call my methodology a trauma-informed mindfulness-based methodology for adapting yoga. Europe has hundreds of thousands of migrants now who have been impacted by trauma. This is a very positive complementary healthcare practice that you could bring to those populations.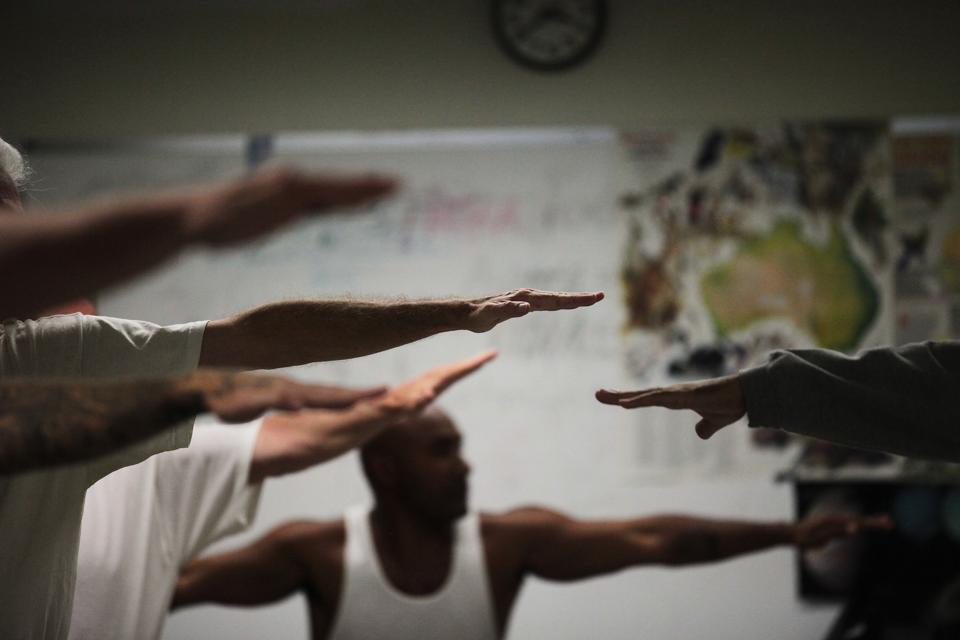 Credit: Robert Sturman