"Every euro invested in prison education pays off handsomely"
Alan Smith is the former coordinator of the Grundtvig programme for adult learning at the European Commission. Here he tells EPALE how he thinks prison education fits into European policy, and what needs to change for prison education to improve.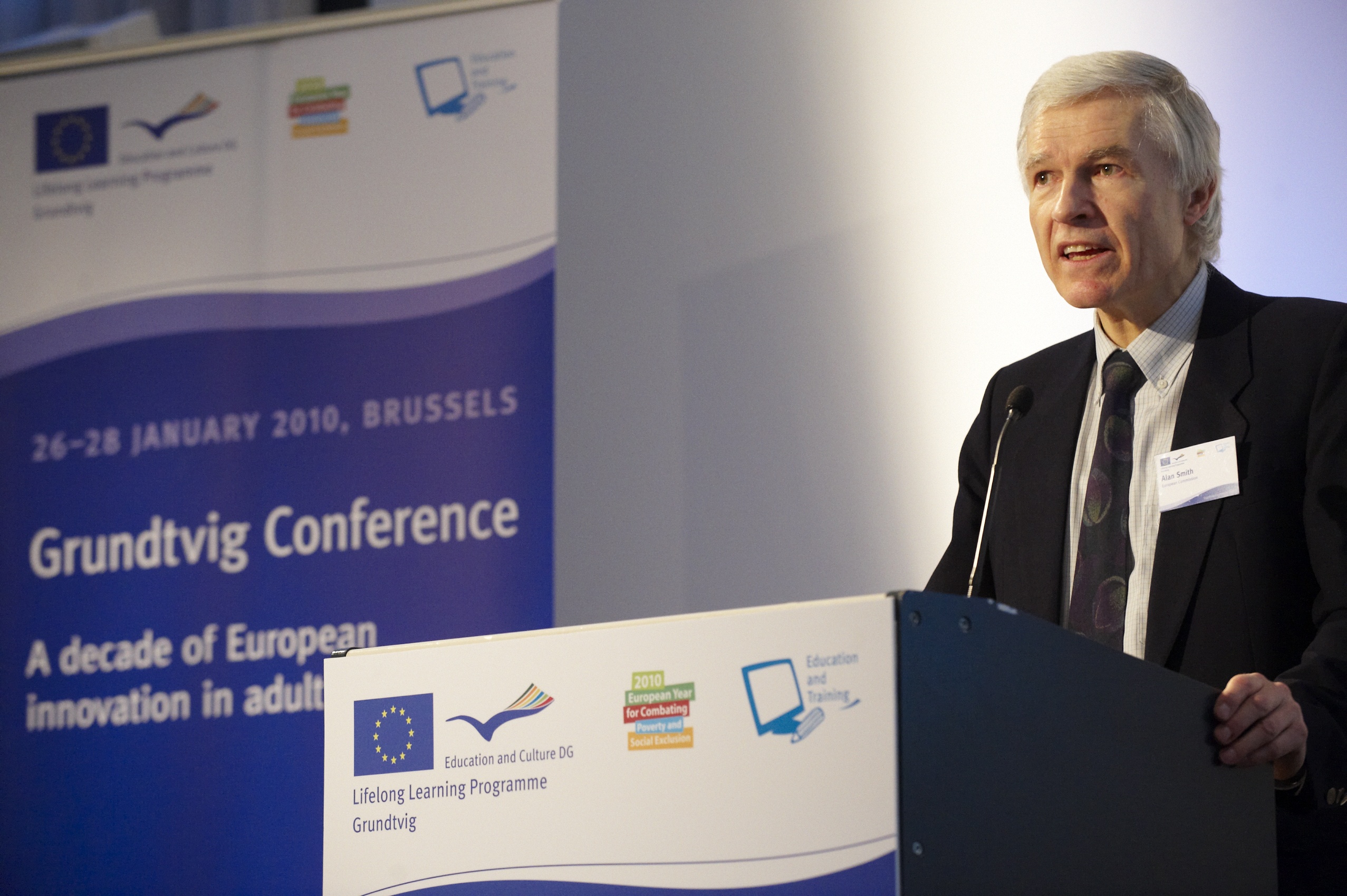 Can you tell us a bit about yourself and your background?
The story is quickly told. After studying German at University College London (including a very formative study abroad period in Marburg beginning in the revolutionary year of 1968!), my whole career until retiring four years ago was devoted to educational cooperation in Europe, the first half of it outside the European Commission and the second inside.
Especially exciting highlights were my role in helping to shape and implement the Erasmus programme (I headed the operations office for the first five years of the programme) and more recently the decade spent in developing and coordinating the EU's Grundtvig programme for cooperation and mobility in adult learning, as Deputy and Acting Head of the Commission's adult education unit.
How did you get involved with prison education?
Shortly after starting my work with Grundtvig in 2000 I attended a meeting of National Coordinators of Prison Education and this, together with a conference of the European Prison Education Association (EPEA) a year later, convinced me that more needed to be done to boost awareness of this field and the potential of European cooperation to help it develop further. Prison education grew to be a priority for the programme in the years that followed, and our "Pathways to Inclusion" conference in 2010 was probably the most comprehensive European event on prison education cooperation staged so far.
 

"Developments in prison education can also be of value to adult education more generally"
Why do you see prison education as being so important?
There is much truth in what Dostoyevsky, the Russian novelist and philosopher, once said: "You can judge a society by how well it treats its prisoners."
First, there is the human aspect: international conventions to which EU member states have signed up, contain the commitment to continue providing learning opportunities to people while in prison.
Second, all the evidence shows that well designed and accessible education, combined with other measures, greatly reduces recidivism, and that's in everyone's best interest.
Third, the EU needs to promote education in prison as a key factor in ensuring comparably high quality detention conditions across the Union - an important pre-requisite for implementing the European arrest warrant as a cornerstone of the EU's Justice policy.
What does the prison education sector in Europe currently look like?
Though the recognition of prison education is gradually growing, we still have a long way to go before the Council of Europe-based commitment to provide all types and levels of education for all prisoners just as 'outside', is properly implemented.
"Prison education should also play a stronger role in the EU's policy initiatives"
According to a survey we commissioned shortly before I retired, only half the countries offer general education and only one third offer vocational training in all prisons. The survey identified a "high degree of inequality of opportunity to access general and vocational education and training programmes across and within countries".
Furthermore, participation rates are often still low. So in overall terms, we are looking at a very varied landscape, with some countries - notably in the Nordic region - performing extremely well, while the picture is much less rosy elsewhere. That is true of adult education in general, by the way, and not just prison education.
So how do you see prison education fitting into overall adult education in Europe?
A former President of the EPEA, Anne Costelloe from Ireland, put this in a nutshell recently when she said that "education in prison must be in line with the best practices and principles of adult education and lifelong learning available in the wider community". And indeed: this principle was already enshrined in the landmark Council of Europe recommendation on prison education 25 years ago.
If we look at some of the recent key trends in adult education, the link becomes even clearer. Providing disadvantaged learners with a second chance to learn, placing the learner at the centre, individualising learning pathways, finding creative ways of recognising and validating knowledge and competences derived from non-formal learning, harnessing new technologies to improve provision and broaden learning opportunities, improving counselling and guidance: all these priorities for adult learning and many more are directly applicable to education in prison. What's more, this is not just a one-way process. Developments in prison education can also be of value to adult education more generally.
What needs to happen in your view for the situation of prison education to improve?
There are several things to mention here:
More effective advocacy, to help push prison education up the agenda not only within education, but also within the justice system;

A holistic approach to prison education, embracing general education, vocational training and personal skills development, and creativity as well as knowledge acquisition;

Closer cooperation between the bodies responsible for education and other services relevant for rehabilitation, based on closer interaction between prison and the community outside;

Creation of an internal prison environment more conducive to learning;

Better initial and in-service training of prison educators - and of custodial staff to make them more supportive of education;

Optimised use of new technologies in prison education and training, without losing the vital personal contact with the learner;

More and better research and analysis on prison education; and

Intensified European cooperation to boost innovation and exchange of experience.
Above all, significantly enhanced funding: research has repeatedly shown that every euro invested in prison education pays off handsomely not just for those directly affected, but also in terms of the social and economic returns on this investment for society as a whole.
You mention European cooperation in prison education as being important. How do you assess the progress in this respect so far, and what needs to be done in the future?
Both the European Social Fund "Community Initiative" EQUAL, which operated successfully for many years in the area of prisoner rehabilitation, and the EU's education and training programmes have shown how cooperating across national borders can provide a vital stimulus for innovation, quality improvement and developing sustainable professional networks in prison education.
Between 2000 and 2013, the Grundtvig Programme alone supported some 120 prison education projects and partnerships, large and small, involving over 30 countries and addressing a wide range of key issues. Sadly, this momentum risks being lost in the transition to Erasmus+, as very few new initiatives have been supported in the first two years of the programme. Furthermore, in-service training mobility for prison education staff has fallen off sharply. This situation should be addressed as a matter of urgency both by programme managers at European and national level and the prison education community itself.
Prison education should also play a stronger role in the EU's policy initiatives. On the education side, that means first and foremost in the context of the European Agenda for Adult Learning. In parallel, more attention needs to be given to education in the EU's work on improving detention conditions, also by making this a priority in the Justice programme. The EPEA but also the European Organisation of Prison and Correctional Services (Europris) are important potential allies in helping to bring these changes about.
And of course, it's a very welcome development that EPALE is creating this new thematic focus around prison education. That sends out exactly the right signal and surely has great potential for bringing all the actors together in this important endeavour for the Union!