Integrating migrants through sport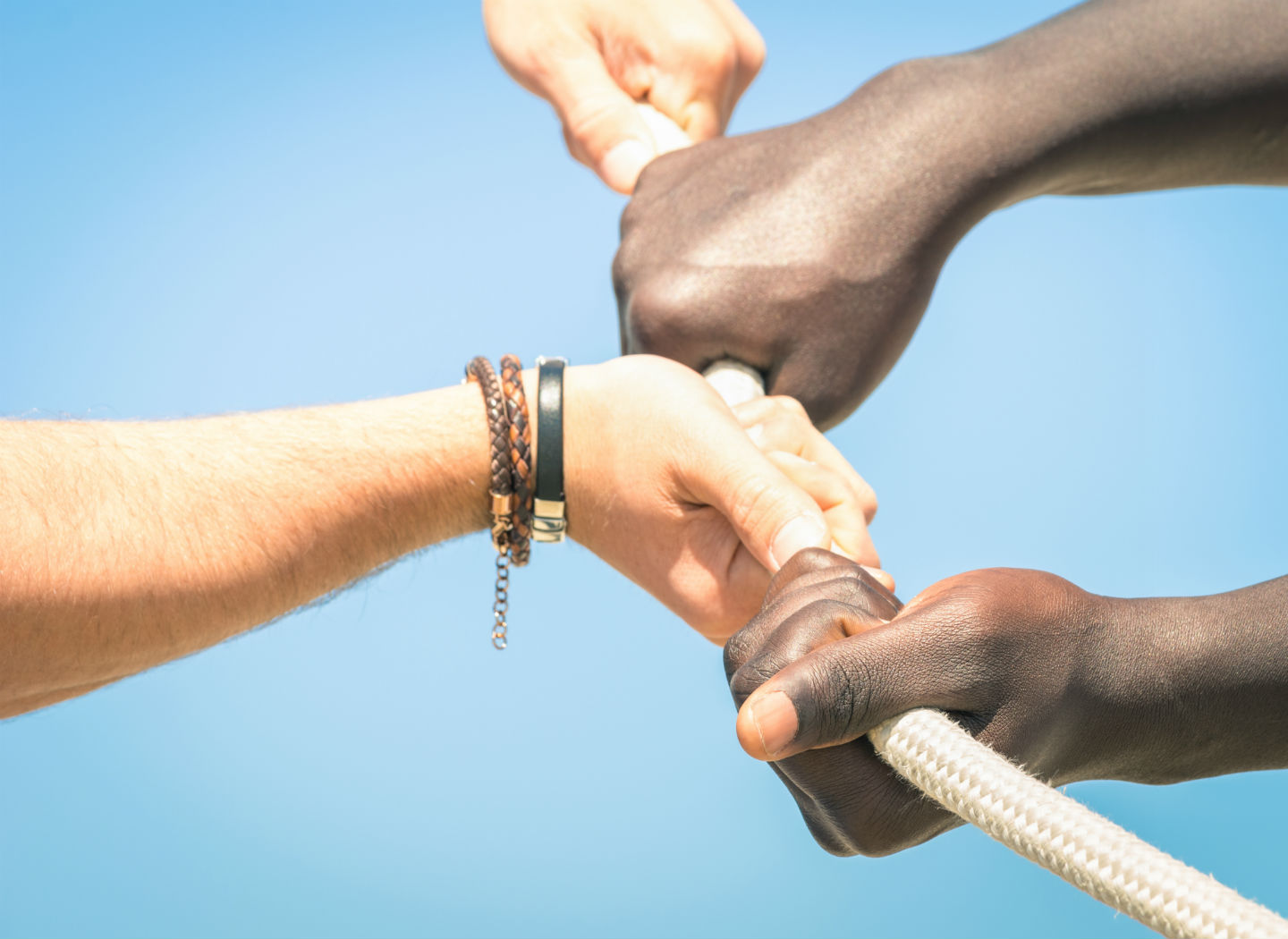 In recent years there has been increasing interest in using sport as a mechanism to support the integration of migrants and asylum seekers. This is reflected in a range of initiatives and programmes across Member States, whether organised and run by support organisations for migrants and asylum seekers, local community organisations, sporting organisations, or representative bodies for particular sports. The potential advantages to approaches such as these are clear. In many ways sport represents a 'universal language', able to transcend social, cultural and national boundaries. It can also provide a unique way of bringing new arrivals and their host communities together.
Projects aiming to support the integration of migrants and asylum seekers through sport can take many forms, from organisations running sports days within the local community, with a range of sporting activities involved, to more structured approaches such as the development of local football leagues involving migrant, local and mixed teams. Equally, the use of sport in this way has been promoted through a range of transnational projects and networks across Europe, many of which are funded and organised through European Commission programmes such as Erasmus+.
One such example is the European Sport Inclusion Network (ESPIN), comprising NGOs and large sports organisations from across seven Member States, who have produced a range of outputs including a very useful good practice guide. Another is a two year transnational EU sports project supported through the Commission's Grundtvig Programme, entitled MATCH. As the outline of MATCH shows, this indicates how co-operation can be based around bringing those involved in coaching and organising sports together to share ideas and develop new approaches to migrant integration.
MigrAtion and SporTs – A CHallenge for Sports Associations and Trainers
The
MATCH project
was a two year Grundtvig Learning Partnership project. The main aim of the project was to facilitate an exchange between trainers and sports organisations in different Member States, bringing partners together to share experiences and ideas about the use of sport to support integration. Through transnational partnership meetings and study visits, along with the production of newsletters and toolkits to highlight good practice, and practical guides for sports coaches, MATCH sought to share and disseminate learning on how coaches and sports organisations can better assist integration.
What approaches such as the MATCH and ESPIN projects help to highlight is not only the potential benefits of using sport to support integration, but also some of the practical considerations relating to how to achieve this. They, along with the increasing number of other initiatives in this area, are thus likely to be of interest to any professionals working in sport and migrant integration, along with the public in Europe more generally.
Ian Atkinson is Associate Director at Ecorys UK, where he leads on employment and labour markets policy and research work. His research background and interests include employability interventions, social inclusion and results-based payment mechanisms.