Insights into political adult education in Bulgaria
Author: Sonja Luksik
In connection with the ERASMUS+ mobility project for political adult education in Bulgaria and Austria, my colleague Rahel Baumgartner and I travelled to Sofia at the end of August. As employees of the Austrian Society for Political Education (ÖGPB), we were able to obtain an overview of the political educational landscape in Bulgaria through our discussions with representatives from three local organisations. We would like to elaborate on what we discovered in the following.
Political adult education: financing through foundations instead of through the state
There is hardly any state-financed general adult education in Bulgaria. The organisations that work on a wide range of topics with various groups of adults are mainly funded by private sponsors and international foundations. For example, one of the main sponsors of the Sofia Platform institute that hosted us is the America for Bulgaria foundation, and another important source of funding for NGOs and educational institutions are the Open Society Foundations.
Sofia Platform is active in the areas of formal and non-formal political education, and it focuses on teaching contemporary history and democracy. Its offerings are directed not only at teachers and pupils, but also at committed citizens, civil society stakeholders, multipliers, NGOs, and political decision-makers. At the same time, it is particularly important to Sofia Platform to make its programmes and events accessible in various regions within Bulgaria.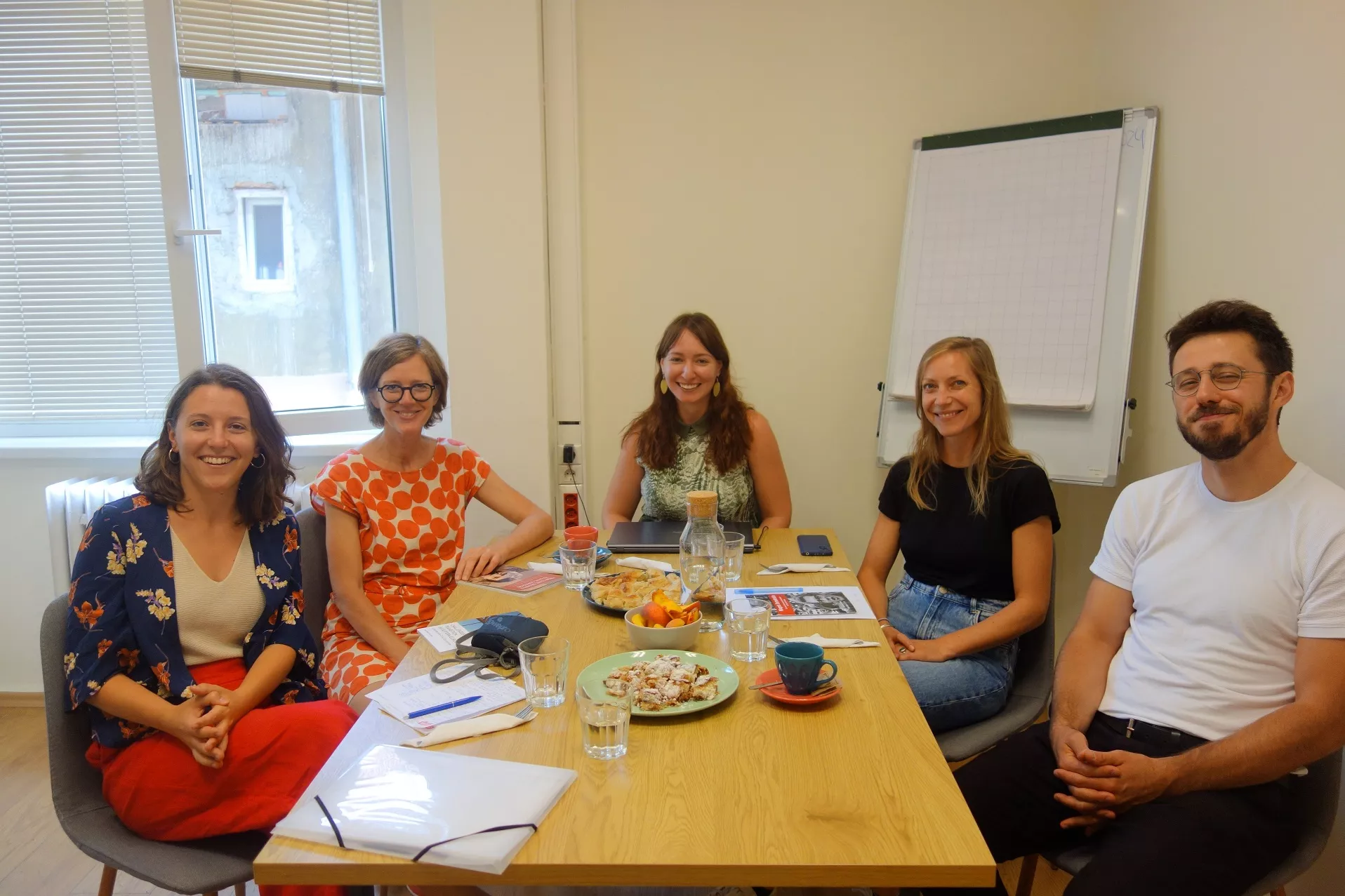 KOI also emphasises the big impact German foundations have as important sources of funding in Bulgaria – and is itself financed through a foundation. The second organisation that we visited during our stay in Sofia receives funding from the foundation Rosa-Luxemburg-Stiftung (RLS). KOI is part of the non-formal political education segment and focuses mainly on research and planning events. The members of KOI make their research available to trade unions and NGOs, and also plan conferences, workshops, and series of lectures together with these organisations – primarily on the topic of social inequality. During our discussions with them, the representatives of KOI criticised the fact that there is too little effort by the state to promote and finance general adult education. Although lifelong learning has been a goal for Bulgaria since joining the EU in 2007, adult education mostly takes place in the form of work-related or labour-market-oriented (further) education and training. The intention is to make people fit for the job market, for instance by means of re-qualification programmes.
Project funding for women's rights
Job shadowing at the Bulgarian Fund for Women enabled us – as a specialist organisation that promotes political adult education projects throughout Austria every year – to gain interesting insights. Ever since it was established in 2004 to bridge the funding gap in the area of women's rights, the Bulgarian Fund for Women has supported activists and organisations that fight for gender equality. This institute does not receive any basic state funding, either, but is instead financed by international organisations, private foundations, companies, and individual donors. In 2021, the Bulgarian Fund for Women paid out around €400,000 to 134 project applicants. The NGOs that it supports frequently offer training to raise awareness for gender-related topics, including for police officers and social workers.
The representatives of the Bulgarian Fund for Women see the biggest problem in the area of domestic violence; there are not enough women's shelters and not enough legal protection. In addition, there is an anti-gender movement in Bulgaria that is supported by (extreme) right-wing parties. This culminated in the 2018 decision by the constitutional court to classify the Istanbul Convention (Council of Europe Convention on preventing and combating violence against women and domestic violence) as well as the use of the term "gender" as unconstitutional. According to the representatives from the Bulgarian Fund for Women, gender stereotypes are only shifting slowly in Bulgaria. They view education as an important means of overcoming gender inequalities and sexism.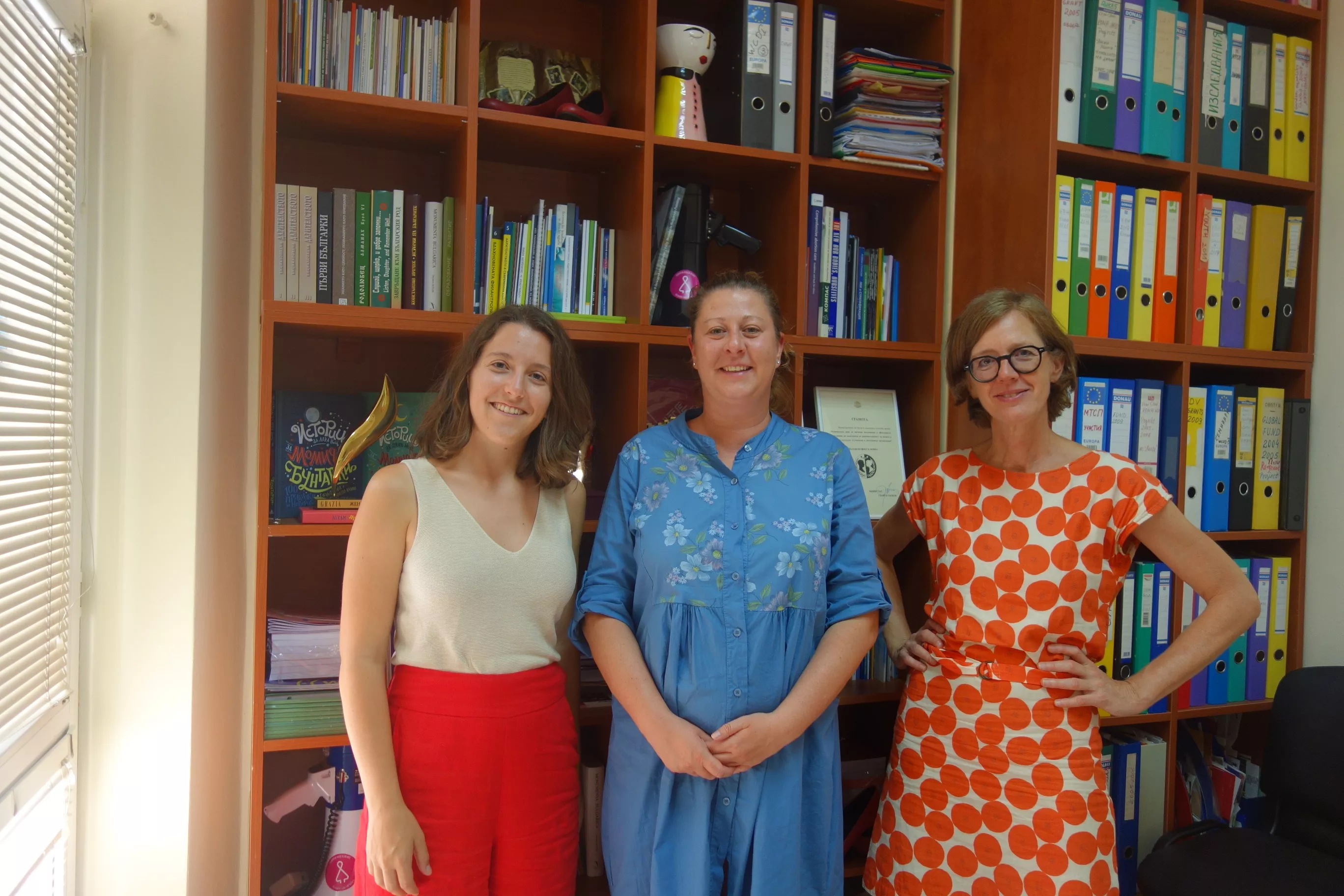 Political education at school: a separate subject, poor framework conditions
Something that is lacking in Austria has already been a reality in Bulgaria since 2020: Political education is a separate compulsory school subject in 11th and 12th grade. However, the training of teachers required for this leaves a lot to be desired, as political education is taught by history, geography, and philosophy teachers who in some cases have only completed one week of additional training for this task. Thus, as welcome as the introduction of a separate subject for political education is, it has been tarnished somewhat by the poor training of teachers in Bulgaria.
The instruction is insufficient in providing a basic understanding of political contexts and processes. Sofia Platform believes it is necessary to implement political education at an earlier stage in one's school career as a separate subject. Moreover, one hour of lessons per week is too little and the curriculum content is in need of being revised. To assist teachers and pupils alike, Sofia Platform produces tutorial videos, digital platforms, and textbooks to help develop lessons.
Challenges
General and hence also political adult education in Bulgaria hardly has access to state structures or state funding, but is instead financed mainly by foundations and private sponsors. The political developments – some of which have already been mentioned – create difficult framework conditions for political educators. For instance, several people we spoke to in Bulgaria described a situation of tangible scepticism and even hostility towards NGOs. This makes the commitment and actions displayed by the individuals and organisations we came into contact with during our ERASMUS+ mobility project even more impressive!
Further information:
https://bgfundforwomen.org/en/