The Importance of Good Relations in Adult Education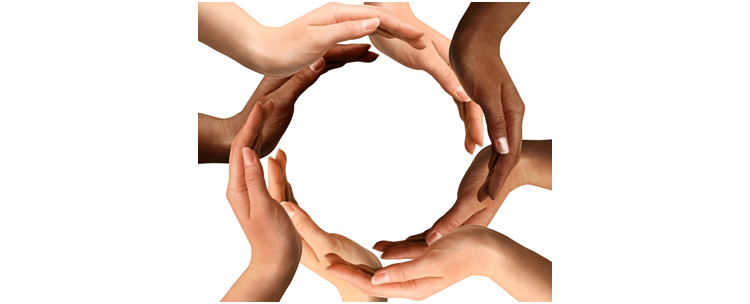 The segregated nature of our society has been well documented through Peace monitoring reports and the Northern Ireland Life and Times survey. In every workshop I have ever delivered the comment will be made 'the children will solve these issues in the future. We need to educate them together, then they will live together and the issues of sectarianism and racism will be solved.' So I then pose the questions - 'Well, where do children get their sectarian and racist attitudes from? They hear them in schools, communities, in families and in the segregated groups that the majority of them belong to. And where are they going to live together given that our communities live in more segregated areas with more peace Walls than we did prior to the Good Friday agreement?'
If we look at the statistics there are still quite limited opportunities to engage with the 'other' communities, and if we look at women's contributions to community relations and peace building these have been largely ignored. Certainly that was the message loud and clear from the Women in Peace Building project we had carried out in 2013, where we engaged with 100s of women who had never had the opportunity to discuss how the conflict had impacted on them as individuals, their families and indeed communities. 
Good Relations work in communities allows conversations to happen that unpack the issue of identity not just as national construction, but including issues and problems in communities which ultimately boil down to social and economic deprivation and structural inequality within our society. This work can be sensitive, take a long time to bear fruit and can easily be disrupted by incidents in communities or wider societal incidents such as the flags protest.
When women talk about the themes that interest and affect them most in their daily lives, no matter what community they come from the same list of issues arises: affordable housing, free and good education, an effective health service, decent jobs with terms and conditions, and affordable childcare. This then opens a conversation around how much segregation actually costs in NI.
Discussing the issues of Good Relations allows for the development of critical thinking about the society we live in, but also the society we want to live in. It can expose the sectarian nature of the Northern Ireland Assembly with the two main power blocks who have vested interests in our communities remaining divided and it can provide an alternative narrative to understanding the world around us that combats right wing media. It can challenge the 'Austerity Agenda' that has waged war on the poor and most vulnerable in our society, and help re-engage with those who just don't feel that politics here has any relevance for them anymore. Our last electoral turnout was 54% so we have nearly half of the population that could have voted that didn't bother; which indicates political apathy, or a population resigned to the sectarian status quo. They may not want to do politics with a big P, but want to do things that make their communities better places to live.
I think Good Relations can be imagined as active citizenship and can be used to build communities up or to stop the dismantling of the things that hold them together. I believe it can be used to challenge fear and ignorance and encourage the strengthening of communities along social justice paradigms, and to challenge those who have a vested interest in our communities remaining segregated and voting along sectarian lines.
Article by  Kellie O'Dowd, Womens Resource & Development Agency.