How can we strengthen learner voice in adult learning – and how can research help?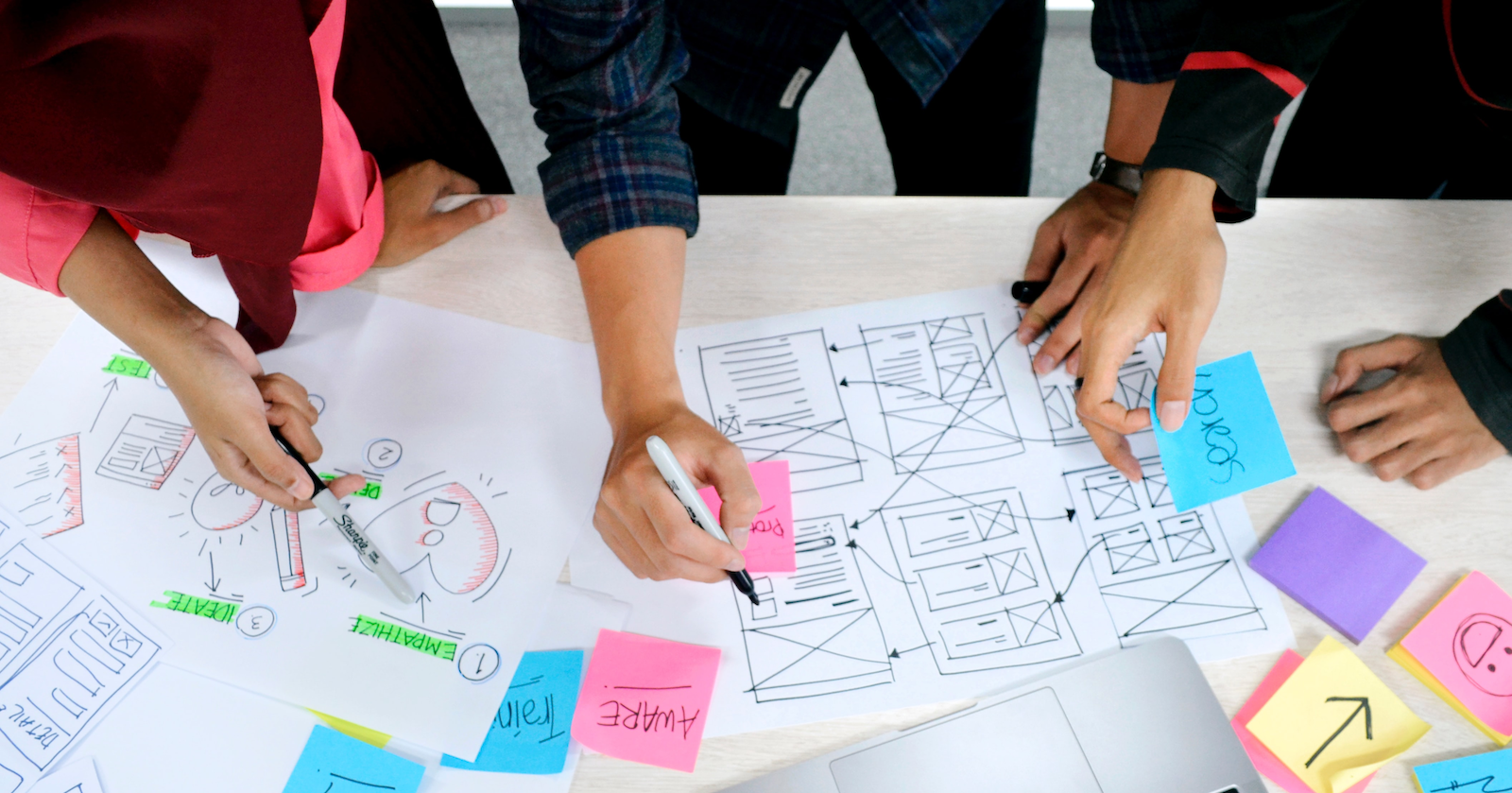 Those of you working in advocacy for adult learning and education will inevitably have heard one statement, coming back like a boomerang. "We need more research about the benefits of learning!" As policymakers to whom we present our case will expect a return on their potential investment, we are asked to collect and present evidence-based arguments that demonstrate why adult learning can benefit individuals, societies and economies (with these benefits being visible short-term, and ideally before the next elections).
The need for demonstrating benefits of learning notwithstanding, a closer collaboration between adult learning practice, policy and research has much more potential, and can ultimately support adult learners.
Turning difficulties into possibilities
"At the beginning of the course we explain the scientific evidence behind our way of working," said Carla Jarque from Escola d'Adults La Verneda-Sant Martí when we met last September. As part of our joint Erasmus+ project desinfoEND, together with my colleague and other project partners we took part in a learning, training and teaching activity in Barcelona, during which representatives of La Verneda shared how they work with their learners. The methodology behind adult learning courses of La Verneda is based on scientific research, drawing mostly from Successful Educational Actions and Dialogic Learning model developed by Prof. Ramon Flecha.
The Dialogic Learning model includes a set of principles that, if applied, "turn difficulties into possibilities". These include, among others, egalitarian dialogue – based on the validity of arguments – solidarity, and transformation. La Verneda applies the model regularly through literary and scientific gatherings. During the gatherings, learners read classics or texts of scientific excellence. They focus on specific sections, which they then analyse together, with each participant highlighting sentences that they found most interesting.
"One participant really enjoyed reading the Metamorphosis by Kafka because she could relate it to her own life," said Carla.
The groups can be very mixed, with learners coming from different backgrounds and having diverse levels of prior qualifications, which learners see as an added value. "In some gatherings, there are mixed groups, people from the city and people from the countryside. When they come, they transform the dynamics of the group and the knowledge," told me one of the learners, who has been attending the gatherings for six years.
As many as 9,000 schools organise similar gatherings in Europe and elsewhere (mostly in Latin America); the list of classic books that can be used for the purpose can be found through CONFAPEA.
Making systemic changes
Collaboration with research and academia can also support more systemic changes to adult learning and education at the policy or practice level. A few weeks ago, I attended the International Conference on the Role of Adult Learning and Education in the Development of Local Communities in Chisinau, Moldova, which included a case study of the Citizens' University of Larissa in Greece. The first UNESCO Learning City in Greece, it was set up in 2015 as an initiative addressing social and economic issues in Larissa; over time, it grew to include the Citizens' University and educational actions targeting specific communities, such as refugees or Roma people.
"As we didn't have any similar experience to draw from, a coordinating scientific group of experts from the region, in the field of education, lifelong learning and employment had been set up," explained Dimitris Deligiannis, Deputy Mayor of Larissa, speaking at the event. The scientific committee included Alexis Kokkos, Professor of Adult Education at the Hellenic Open University, who was appointed as scientific responsible of the institution and Dr. Ted Fleming, Professor at Columbia University in New York, as scientific consultant.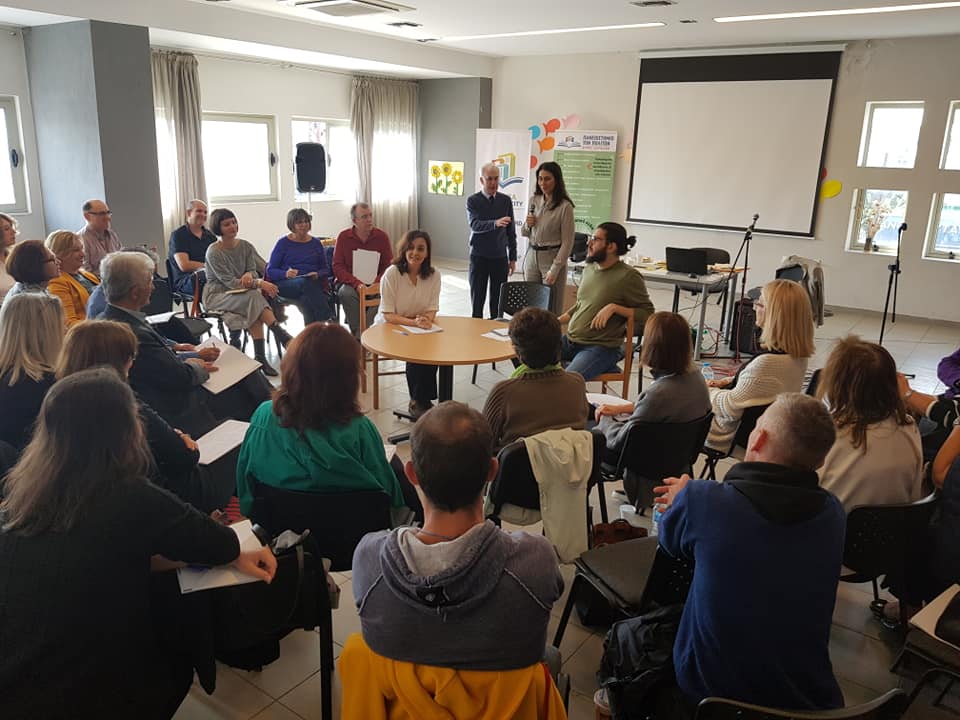 Learning activity at the Citizens' University of Larissa
Key criteria for educational programmes at Citizens' University had been established, such as collaboration, promotion of active citizenship, and the humanitarian principles of adult education. The resulting activities included a school for parents, Greek courses for refugees and immigrants, disability awareness programme for municipal councilors and services, computer courses for the 3rd age, holistic intervention in the Roma population, or a training of teachers for the use of art in education.
Another successful example of a collaboration between research, policy and practice can be found in Ireland, where AONTAS organizes the National Further Education and Training Forum. The Forum gives adult learners from across the country an opportunity to speak about their learning experience in a safe environment and to provide recommendations for policy.
Together with an EAEA colleague, we attended the forum in 2018, when we also spoke to the staff of AONTAS about how different perspectives are included.
"As the project has developed, AONTAS recognised the need to inform this work with the academic expertise of objective experts in learner voice as a tool for policy making," explained to us Benjamin Hendriksen, at the time Advocacy Lead of AONTAS. "The Learner Voice Academic Expert Group provides advice and guidance to AONTAS as we identify recommendations made by learners in the numerous learner fora held across Ireland."
Engaging learners in research – and rethinking our own roles in the process
At EAEA, we have noticed a growing interest in exploring approaches that start with learners. This seems to be taken up not only in adult learning practice, but also through participatory research.
One interesting example is a research project developed by Monika Kastner and Ricarda Motschilnig from the University of Klagenfurt, Austria. The main idea was to explore the interconnection between adult basic education, transformative learning and participatory research by inviting adult learners to take on the role of researchers.
"There were nine learners that we recruited, and we also had three adult education providers – trainers, managers, working professionally in basic adult education field. Monika and I were the only university-based researchers," told me Ricarda when we met to discuss the project results and the methodology behind it.
She added that in spite of the differences in profiles within the research team, it was very important to create a room for everyone to have the same ownership of the project.
"What we did is that researchers – all of us – decided that we'd be negotiating our research questions together. Usually it's the university-based researchers coming with their questions and interviewing, observing learners from the outside. It's what we really didn't want."
Learner researchers were then shown how interviews can be conducted, how to use photo voice and to collect data.
"This was the most interesting moment, when they suddenly realized that it was them who would be doing the data collection. At first, they thought they were going to be the ones to be interviewed. It was so interesting me, the fact that learners are so used to being seen as objects," she reflected.
The nine learner researchers carried out interviews with members of their communities – for example, family members, neighbours or other learners – using a set of questions about learning: why they were learning, what hindered their learning, or what enhanced it.
According to Ricarda, the whole process proved to be empowering for learners: from deciding on research questions, to conducting the interviews and analysing the data together.  
"Our learner researchers told us that calling themselves researchers, collecting data was a transformative process. Especially adult literacy learners have some many internalized doubts about themselves. It was inspiring to see their pride in the fact that, for example, they were able to carry out an interview with a researcher. Some their mentioned newly-found confidence leading, for example, to changing family relationships," says Ricarda.
She added that working on the project had also led her to question her own role as a university researcher, and the power structures that make it so easy to fall back to more hierarchical relationships.
"Power relationships can be changed, but only if everyone lives the change. It takes time for people to come out of their perspectives about themselves," said Ricarda, adding that more funding to carry out longitudinal research is needed to see meaningful change.
Even after our long discussion with Ricarda, I feel like we we have only scratched the surface. From reflections on power structures to the changes in self-perception among participating researchers, the project brought very interesting results – which I invite you to explore yourself.
And how about you – how do you see the potential to collaborate more with research and academia, and how do you see the role of learners in the process? Share your thoughts below!
Images in this post
Top picture: UX Indonesia on Unsplash
Middle picture: Citizens' University of Larissa