Blog
The challenge of plain language: Adult learning for people with reading problems?
22/10/2019
Reading time approximately 4 minutes—read, like, comment!
Original language: German
---
According to the latest LEO study, 6.2 million people in Germany are not able to read or write properly. So as not to exclude this less literate group, plain language (known as Leichte Sprache in German) was developed. With its help adult learning can reach these people too. Texts of this type try to impart the most important details in words and sentence structures that are as easy to read as possible.
/en/file/leichte-sprachejpg-0leichte-sprache.jpg
This is the example of a booklet, which translates to:
Peter is 47 years old. He is a bricklayer.
He has not had a job for six years. He goes to the job center.
There they advise him. He has attended a course.
Now he can cover a roof. He has a job as a roofer.
Labour market project with booklets in plain language
As part of a labour market project that aims to use a wide range of methods to find work placements for people with a severe disability, I recently familiarised myself with the concept of plain language. This resulted in a booklet that serves as a local guide, showing people how to deal with their job centre and agencies for work, and, ultimately, how to find a new job.
The actual learning effect here was not just for the people using the brochure but rather for the authors themselves. The Netzwerk Leichte Sprache (Network for Plain Language in Germany) laid down quite clear rules in 2006. Implementing these rules (see the EPALE examples below) is, even for gifted writers, difficult and unfamiliar. However, the most difficult aspect is applying, in an extremely radical manner, the two old and fundamental rules of every information transfer: simplify and reduce.
Reduction and simplification
Even in the regular communication of information—such as in journalism and in adult learning—complex contexts have to be remodelled into an understandable and interesting form. This "reduction of complexity" is a decisive process that is often criticised. ("But half of the article is missing!") When it comes to plain language, the information is boiled down to its minimal core message. This means it is necessary to decide "What are actually the most important parts?" Our team at the labour market project talked more about these questions than about the vocabulary and phrasing of the brochure. The debate became particularly heated when it came to terminology and sentence constructions that are standard or even (legally) predefined. Our solution was using simple but clear examples to present the content. Instead of, for example: "Hans completed an occupational rehabilitation", we used this example reformulation: "Hans had an accident. He cannot do his old job anymore. He has to learn a new job."
Basic principles of plain language
The next aspect of plain language is vocabulary. It is best to use a set of understandable foundation words that can be used again and again. The sentence structure should be as simple as possible (subject, predicate, object), and both clauses and passive constructions should be avoided. In our case, working in German, the most controversial and unfamiliar aspects for all writers are the splitting of composites, i.e. Erwachsenenbildung (adult learning) becomes Erwachsenen-Bildung, and the use of foreign loan words in phonetic language: Computer becomes Kompjuta. When a text like this has been written, it should be read by people who use plain language. The city and district commissioners for matters relating to persons with disabilities or the employees of relevant associations are happy to help in this respect.
EPALE—in plain language
So how would EPALE be described in plain language? Perhaps like this:

EPALE is a platform on the Internet. There are many texts about adult learning. Everyone can read EPALE with the computer.

The word EPALE is an abbreviation. It means: "Electronic Platform for Adult Learning in Europe".

Everyone can put their own text on EPALE. The texts should be about learning for adults. This includes many topics. For example: How do I learn a new language? Many people are poor. How can they go to courses? How can teachers get more trained? How will we learn in the future?

Everyone can find out more about adult learning. EPALE is free to use. There are articles, news, and tips. Everyone can write what they think about other texts.

EPALE is five years old. EPALE is in many countries in Europe. It is paid for by the European Union.
Ultimately, plain language is intended to make information accessible to as many people as possible. When approaching the topic it becomes clear how important it is to adopt the reader's perspective. Is it really possible for everyone to understand information in a text when they all have different levels of experience? The penchant for flowery language, elegant expressions or sophisticated academic jargon should retreat—humbled—into the background.
Log in to join the discussion!
---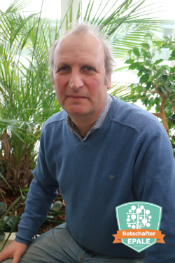 About the author:
Dr. Michael Sommer is a journalist and was a research associate in journalism and pedagogy for five years. Since 1993, he has been a journalist and press secretary for the Akademie Klausenhof and the Catholic Adult Education of Germany (KEB), and editor-in-chief of the Erwachsenenbildung magazine. He is also involved in media-pedagogical education and is active in European projects. He is also an EPALE ambassador.
---
Related articles:
Das Kompositum – eine bedrohte Art (DE)