Guidance and Orientation for Adult Learners: the GOAL project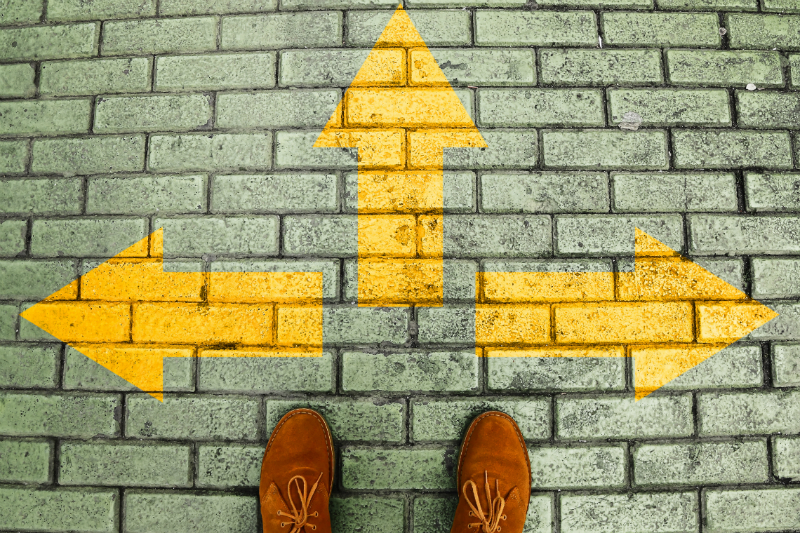 JD Carpentieri from UCL Institute of Education talks about his involvement in an international project whose aim was to develop guidance and orientation for reaching low-educated adults and addressing their needs. The Guidance and Orientation for Adult Learners project (GOAL) was a collaboration between six partner countries: Belgium (Flanders), the Czech Republic, Iceland, Lithuania, the Netherlands, and Slovenia.
The Guidance and Orientation for Adult Learners project (GOAL) was a collaboration between six partner countries: Belgium (Flanders), the Czech Republic, Iceland, Lithuania, the Netherlands, and Slovenia. It sought to develop existing models of guidance and orientation in the participating countries so these services could reach low-educated adults and address their needs. It tested the hypothesis that a guidance service centred on the needs of low-educated adults may help to increase the participation of this cohort in education and training. Each of the six partner countries piloted new guidance models at two or more programme sites to specific target groups within the low-educated adult population. Though the specific focus of the GOAL intervention differed somewhat across countries, the pilot had four primary objectives:
develop and/or enhance partnerships and networks with other organisations serving the target groups;
engage in outreach activities designed to bring guidance services to those target groups;
define the competences which counsellors require to enable them to address the specific needs of GOAL clients; and
develop and effectively use guidance tools tailored to low-educated adults.
Through the combination of these four intervention strategies, countries pursued a fifth, overarching objective: to provide high-quality guidance services that optimised adults' education and/or employment outcomes.
Comprehensive reports on the outcomes of the project are available on the GOAL website. Here we focus on the implications of the learning from the project for programme and policy development under two broad categories:
1) the costs and benefits of partnerships and outreach, and
2) the potential benefits and limits of the GOAL approach to guidance.
The costs and benefits of partnerships and outreach
Successful partnerships increase the likelihood that the policy and programme environment addresses the "whole client" rather than just individual, sector-specific aspects of the client's life. Future programmes should be aware of the clear benefits of partnerships, but also the costs in terms of programme resources. Successful outreach involves the investment of considerable staff time to build relationships of trust between organisations and between the guidance service and potential clients. The GOAL pilot suggests that the efforts and costs associated with outreach are likely to be higher the more vulnerable or hard-to-reach the potential client is. Future programmes may need to focus on target groups which are characterised by more active demand for the service and which present fewer outreach challenges. In other words, it may be more financially viable and more sensible for these programmes to target "low-hanging fruit" than to use their finite resources to target more marginalised adults, even if the latter are the most in need.
In the long run, the strength and sustainability of partnerships and outreach is dependent upon financial and other policy mechanisms being in place to support these efforts. The GOAL project represented joined-up policy in action – that is, there was an explicit aim to develop, contribute to and benefit from partnerships that crossed policy boundaries and moved beyond the traditional "policy silo" approach to public services. Programmes would benefit from greater policy support aimed at reducing structural barriers to cross-sectoral partnerships. Policymakers would benefit from a clearer understanding of how educational guidance for low-educated adults fits in with existing (and more high-profile) policy objectives and commitments, (e.g. reducing early school leaving or increasing participation in lifelong learning).
The potential benefits and limits of the GOAL approach to guidance
Guidance programmes for low-educated adults should base their expectations and approach on client need and readiness. Where programmes focus on more vulnerable clients, it is likely to prove difficult to provide evidence of large average gains in clients' education and/or employment outcomes. It is possible for even very vulnerable service users to make a great deal of progress, but these clients are unlikely to achieve measurable educational or employment outcomes without addressing a range of personal and psychological issues first. The population of low-educated adults is highly heterogeneous, however, and for many adults in this cohort, progress into education is possible with only a small number of high-quality guidance sessions. Given the likely need for future programmes modelled on GOAL to justify their costs to funders and policymakers, such programmes may wish to target their services (at least initially) at low-educated adults who have relatively high levels of "readiness" to enter education or training.
In general, the key problem for most GOAL clients was not a lack of desire to improve their qualifications, but a lack of knowledge about educational opportunities. This suggests that there is a substantial level of untapped desire or willingness among the low-educated population to pursue further education. Guidance targeted at low-educated adults could thus play an important role in helping Member States achieve their education targets. However, in the absence of sufficient policy commitment to providing educational guidance for low-educated adults, it will be difficult or even impossible to develop and maintain high-quality, sustainable guidance programmes; and in the absence of adequate funding for adult education courses, few clients will be able to progress into and through education, no matter how high the quality of the guidance they receive. This latter point suggests that adult education guidance programmes may not be a sensible investment for governments in the absence of free or subsidised courses that clients can progress into as a result of guidance. However, in the appropriate policy environment, guidance of the type piloted in GOAL appears to produce significant results, and can play an important role in the pursuit of national education objectives.
We asked GOAL partners why they joined the GOAL project, what they learnt and what are the next steps were for them to develop successful adult education guidance services in their countries. You can read their answers here:
Project GOAL ran from February 2015 to January 2018, and was coordinated by the Flemish Government's Department of Education and Training. The evaluation was carried out by the UCL Institute of Education (IOE) in partnership with local evaluation teams in each country.