Greet Vissers: not just workshops, but truly professional theatre training
Short bio
I am a theatre maker and have been making children's and youth theater for years. I worked with various companies in Flanders and for a few years in Germany. In the 1990's I was able to help start a new wave in the youth theater in Flanders. Around 2005, youth theatre was booming and was taken seriously by many makers. For me, it was time for something new. At that time, the opportunity to make theater with newcomers in Flanders crossed my path. We started with workshops for refugees, and now make truly professional performances and also offer theatre training for non-native speakers. In addition to our part-time theatre training, we also offer professionalisation programmes for foreign-language talents.  We focus primarily on people who have already followed theater or film courses in their country of origin.
My EPALE
We have already set up a number of European projects within the cultural programmes, together with people from Poland, Italy, Ireland and Scotland. We also have a place in adult education. That is why EPALE is interesting for us.
My Story
kunstZ was founded in 2007. In 2010 it officially became a non-profit organisation and we received our first project subsidies. In 2014 we were recognised by the Flemish government as an arts organisation. We started with a workshop for newcomers but soon expanded into making theatre productions. Playing for an audience, giving visibility to the talent of non-native newcomers was an important objective. We put on our first performance with 11 players from all over the world, 4 musicians and an African percussion ensemble. Following that, the major idea grew to work on more diversity in the performing arts. That idea was supported by 10 larger art organisations who also provided financial support.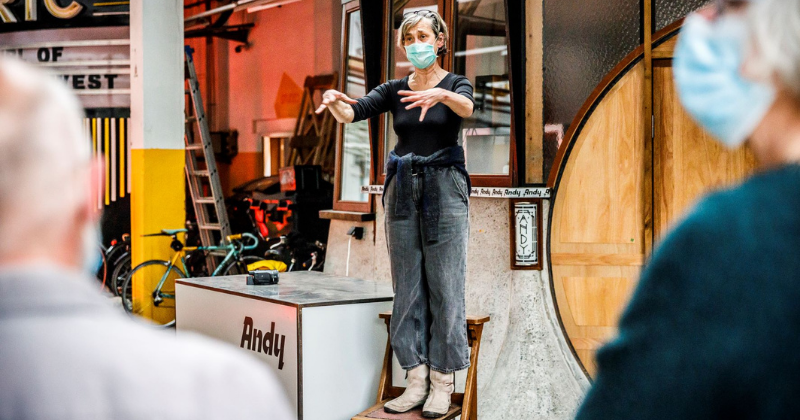 Flow
We continued to put on performances. But we needed more in order to work on the transition in the theater world. That led to our theater workspace, where we developed a part-time training programme. We trained people to be able to work in the Flemish theatre context. We were open to people from very different backgrounds. Great numbers enrolled on the training course. This created two tracks within kunstZ: the kunstZ-academy and the productions. There was a lot of overlap and fluidity between the two.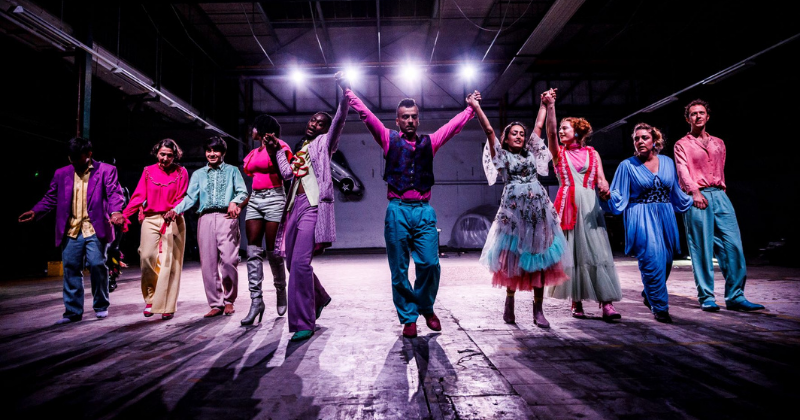 Professional plans
Meanwhile, a third track has also emerging: supporting and coaching people in their own theatre, film or acting plans. So, we also work with the participants on their qualities as 'makers' and their professional opportunities. As a result, people who are more advanced in their development as an artist now also come knocking on our door and we can work at a higher level on these projects. For those collaborations an open attitude is very important. We take the plans of everyone who comes along seriously. A long time ago I too was only able to start in theater because someone took me seriously. That applies to everyone, without taking people by the hand.
Mixed cast 
It's art education, and it's professional. The participants should be able to carry out this profession. They should be entitled to a diploma. In TV shoots, series and films, the clients should be able to assume that kunstZ-actors know what to do on a set. They know how it works in front of the camera, on stage ... they know they have the necessary skills.
First and foremost, they are performers. Then, in time, they can also work as creators. Not everyone has to have a degree from a Conservatoire. There is a need for different actor profiles in theater and film. And there is also demand. We are contacted about a particular type of player and can often refer on the right people. 
So why shouldn't there be specific training if there is a need? Even though a number of artists have professional experience in their home countries, it is important to redefine their signature as artists in Europe. Nowadays everyone wants a mixed cast – it's a recent development. Productions, both on TV and in theatre, are more innovative with a mixed cast. People are also looking for colour for presentation work in all kinds of fields, on TV and for children's programmes. This is a positive development, because of representation reasons. But the training courses are not adapting their programmes accordingly.
Curriculum
It is not as easy and interesting to be involved in regular education because of the curricula. We have tried to cooperate with the vocational training courses of Syntra. But not all of our program aligned with theirs. Only the expression and communication modules of the section social education were able to be included. This meant that the participants were only able to get an official certificate for these classes.  However, when a new director came along, this collaboration was scaled back. We now encourage a transfer to regular artistic training courses and we are succeeding in doing so. A few of our former participants are now studying for a Master's degree at the Drama Academy in Maastricht (The Netherlands). The advantage of this academy is that they also provide part-time courses. These don't exist in Belgium.
Money
For people who did not grow up in Western culture, it is an adjustment to get involved in the approach of a theatre or cultural production. Understanding how our social intercourse works and knowing the implicit rules in the artistic world is very important. The artistic world needs to be aware of that too. Opening a store may be easier or more familiar. They may also know this from their family history. They have not been taught about arts or even artistic entrepreneurship. They don't know what their talents are. We see them grow enormously here. The idea that you may also be able to earn something in the cultural sector is also strange to them. They don't always receive appreciation at home or in their home country. So, they are very happy if they get money from us for some of their performances and can say, "Look, I made money from it."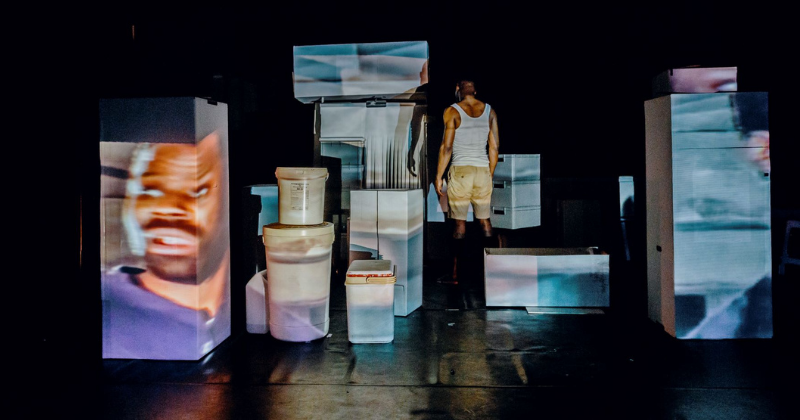 Refugee crisis
The profiles we recruit are very diverse and often have not been here for very long. It takes almost 5 years for someone who arrives here as a refugee to get his life somewhat on track. In 2015, after the big refugee-crisis, a lot of people came to us because the shelters were looking for possible projects for their guests. About 10 of them have continued working with us. Some have specialised in theater technique. Then the cultural sector really opened up, much more so than for people of different origins who have been living here for a long time.
At the time, some refugees committed themselves to our work because it gave them good marks as a refugee and because they wanted to learn Dutch. Now, participants mainly come out of conviction and passion. It is clear that our approach is not a short-term project, or an 'activity', but it really aims to be professional on a stage. The kunstZ-academy is very accessible, we are not selective at the start in the academy - anyone can participate. But naturally, less motivated people tend to filter out.
It is about learning by experience within a creation process that concludes with a live performance. When a show is performed in front of an audience, all the elements come together and the participants feel that every piece of the puzzle they have been given during the learning process is important. So, a performance in front of an audience is the pinacle moment. The audience is necessary. That is the big difference compared to merely putting on workshops. During the final 3 weeks before the premiere, the participants' learning gains momentum and everything suddenly becomes possible. Thanks to their intense focus and concentration, the participants surpass their own expectations. Within a creation process, they acquire the discipline to work on something. Because after all, they really want to be there. They learn more than just the theater business. They learn to communicate, to express themselves, to speak their minds. All things that allow them to progress in society.
Trailer Not One Of Us from kunstZ on Vimeo.
From experience I have learned that we need 5 years to train people who can really make a difference in the professional acting world. This takes account for the ups and downs in their personal situation, the fact that they are looking for a job, sometimes performing a difficult job, looking for housing, arranging paperwork… Experience-based learning within a part-time course can give ethnically and culturally diverse talent a fair chance in performing arts.