Giving opportunities to migrants and refugees to get into higher education: setting the right context for learning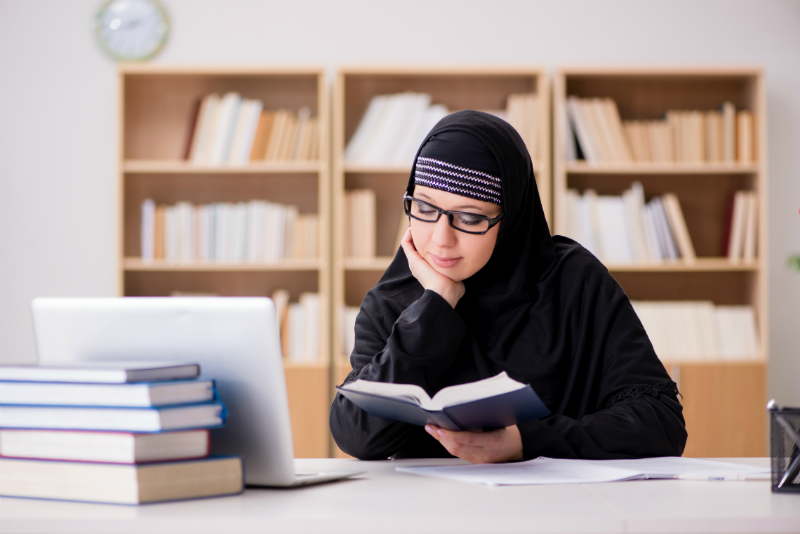 Carme Royo looks at how a European project can help validation professionals to assist migrants.
The number of refugees and migrants (i.e. newcomers) who reach Europe, escaping from wars or critical life conditions and looking for new life opportunities, has increased dramatically in recent years. These newcomers face many challenges in settling into Europe. Among these challenges are the obstacles to accessing the labour market or to continuing their studies. Migrants and refugees are in practice often prevented from enjoying their rights by many legal and practical barriers. This also represents an obstacle to their integration into hosting societies. One of the main challenges newcomers face is that, although they are often educated and skilled, their competences may not be recognised in the host society. Sometimes they even reach their destination without documentation that proves the education level they had in their countries of origin.
Helping professionals
Thus, with this idea in mind and the wish to facilitate the integration and the inclusion of newcomers in our societies, eucen has launched a project with its partners. The project's aim is to give professionals working in the validation of non-formal and informal learning (VNIL) in higher education (HE) the tools to deal with the extra difficulties of assessing migrant and refugee cases of validation, starting by:
understanding the situation that they have;
the type of questions that worry them; and
the kind of help that they need.
Migrants and refugees will thus be given an opportunity to proceed with their studies in Europe. The project is called VINCE – Validation for Inclusion of New Citizens of Europe.
Validation can be a challenge
The validation of prior learning of this kind of candidates can be tricky and complex. However, the problems that professionals will encounter might be quite similar or comparable, for example:
lack of documentation;
unawareness of the educational system in Europe in general and in the welcoming country in particular;
traumatic mental and physical state;
nostalgia and wish to go back home;
language barriers.
The diagram below shows an overall view of the barriers and mitigating factors for the integration of newcomers, which can be categorised at three different levels: origin, Europe and country/city of final destination.
Barriers found at origin, Europe and country/city levels and mitigating factors for the integration of newcomers in European countries (Carme ROYO, 2017, for VINCE).
However, there are solutions
The VINCE consortium will enable a space for discussing and sharing situations and solutions between VNIL professionals. This can help these professionals to find possible solutions to similar problems.  However, we already know that overcoming the barriers will involve not just language courses and tools to validate prior learning, but also tailored packages of support combining general aid, the work of non-governmental organisations, and basic support in areas like accommodation.
The VINCE project is developing other tools for HE validation professionals, such as five sets of guidelines to give adequate advice to newcomers (e.g. about Europe, higher education, their host country, this institution and validation), a course to train the VNIL professionals that work with newcomers, and a policy paper to influence policy makers to make special provision to improve the newcomers' situation and to give training to professionals attending to newcomers' needs.
VINCE has also reviewed the outputs of another eucen project: OBSERVAL-Net, and has integrated its materials into the new VINCE platform: 30 newly reviewed country profiles (soon to be followed by more) give an up-to-date overview of the provision for VNIL in European countries at different educational levels. Another output that will be transferred from OBSERVAL-Net into the VINCE platform is the repository of collected materials – over 120 different document and resources will be reviewed and moved to the VINCE website in the following months.
If you are interested in the topic of validation of non-formal and informal learning, check out our Community of Practice Synergies in the validation of non-formal and informal learning, which is open to any registered EPALE user to take part in. In this open community you can share ideas and opinions on the topic with your peers from across Europe and exchange information about the latest events and research in the area. To take part, make sure you're logged in your account (registration on EPALE is free).
---
Carme Royo has been the Executive Director of EUCEN (European university continuing education network, www.eucen.eu) since July 2008, a role that includes building up effective collaboration with academic experts for the development of expertise in University Lifelong Learning (ULLL) and responsibility for the development and management of European projects. Between 2000 and 2008 Carme was Head of the EUCEN Secretariat, and before that she worked in the university sector including the University of Sheffield (UK) and Sheffield Hallam University (UK).