GERMANY VHS GOES EUROPE
#ErasmusDays2019, the EPALE teams wished to raise awareness about the European Union commitment in adult lifelong learning. They created a digital exhibition with 28 different projects, demonstrating the variety of practices across Europe.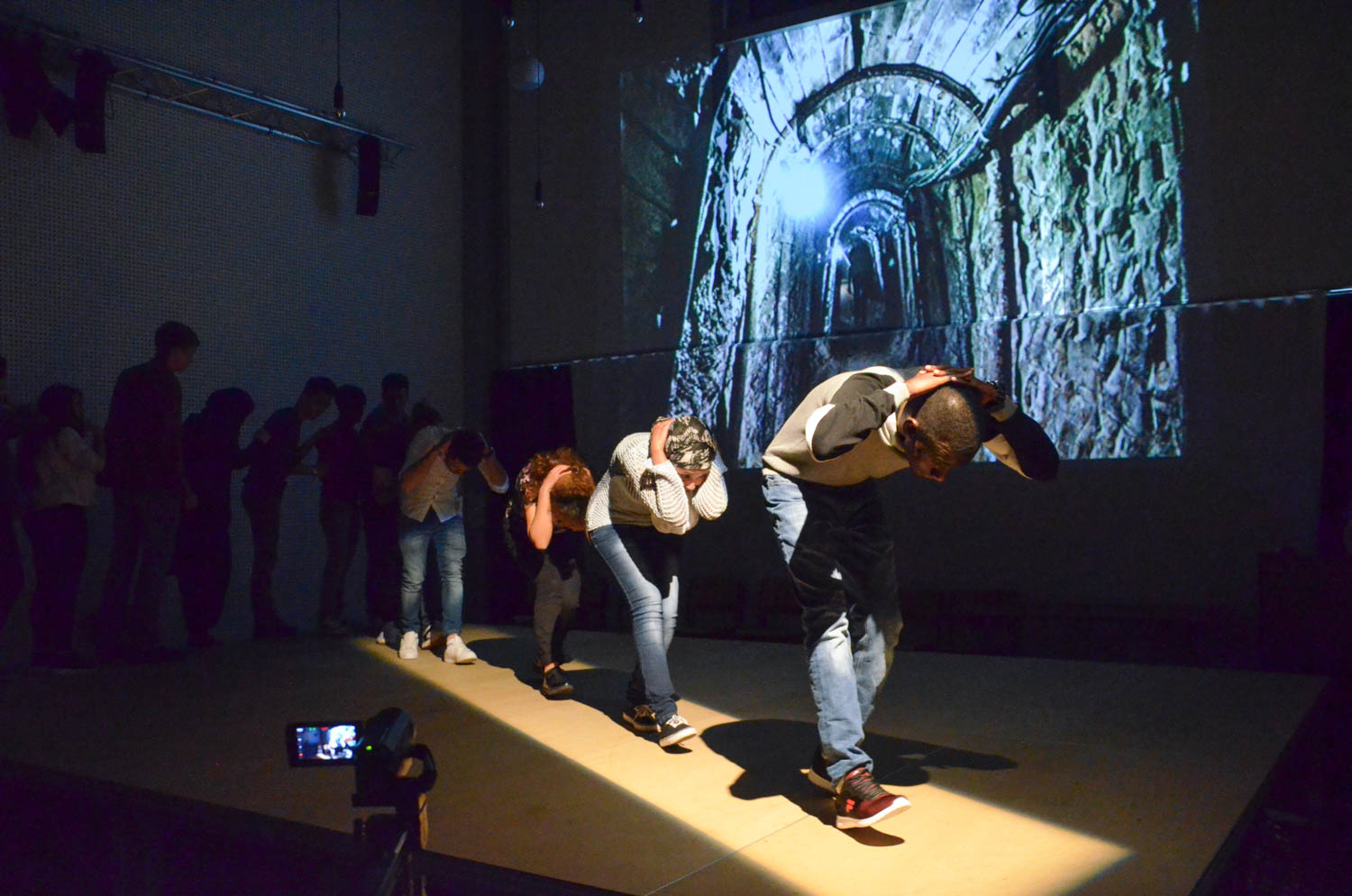 Picture © Volkshochschule Fichtelgebirge
This picture is taken from a scene, in which one participant escapes from Palestine to Egypt through an underground tunnel. Since 2015, more and more refugees started attending courses at German adult education centers. For teachers, working with this group of students meant dealing with very diverse and often traumatic backgrounds. In order to adapt to these new challenges, the team of VHS decided to attend a sensitization training in Iceland. In the training, we addressed issues regarding migration, racism, discrimination, culture and diversity.
After the training, we tried to implement the knowledge we had gained in a theatre project in Germany. The resulting play Meine Freiheit – Deine Freiheit invited young students, refugees and citizens to participate. Directed by a drama teacher and a psychologist, the participants began to tell their personal stories: about their home country, about what they experienced during ight and how they felt in the country of arrival. The German participants talked about how they experienced the encounter with so many people from diverse backgrounds in their home country.
The participants developed these personal stories into short scenes, for which they also divided the roles amongst themselves. The play premiered in 2016 with more than 150 spectators. It is recorded and available on Youtube.
NAME OF THE PROJECT

VHS GOES EUROPE

AIM

The aim of the project was to raise citizens' awareness of the challenges which refugees face and to give refugees the opportunity to deal with their trauma

TARGET GROUP

Citizens and refugees

WEB

https://vhs-weiterbildung-mit-erasmus.blogspot.com

ORGANISATION AND PARTNERS

• GERMANY: Volkshochschule Fichtelgebirge

• UNITED KINGDOM: BELL teacher Training • ICELAND: Intercultural Iceland • ITALY: Koinè Center • AUSTRIA: Tanja Kaufmann Seminare • MALTA: ETI Malta – executive training institut
National Support Services GERMANY
National Agency at the Federal Institute for Vocational Education and Training (NA at BIBB)
Read more about the exhibition process and find the table of contents with all the projects: hhttps://epale.ec.europa.eu/de/blog/erasmusdays2019-digital-exhibition