GERMANY Improving basics skills for disabled people
For the #ErasmusDays2018, the EPALE teams wished to raise awareness about the European Union commitment in adult lifelong learning. They created a digital exhibition with 22 different projects, demonstrating the variety of practices across Europe.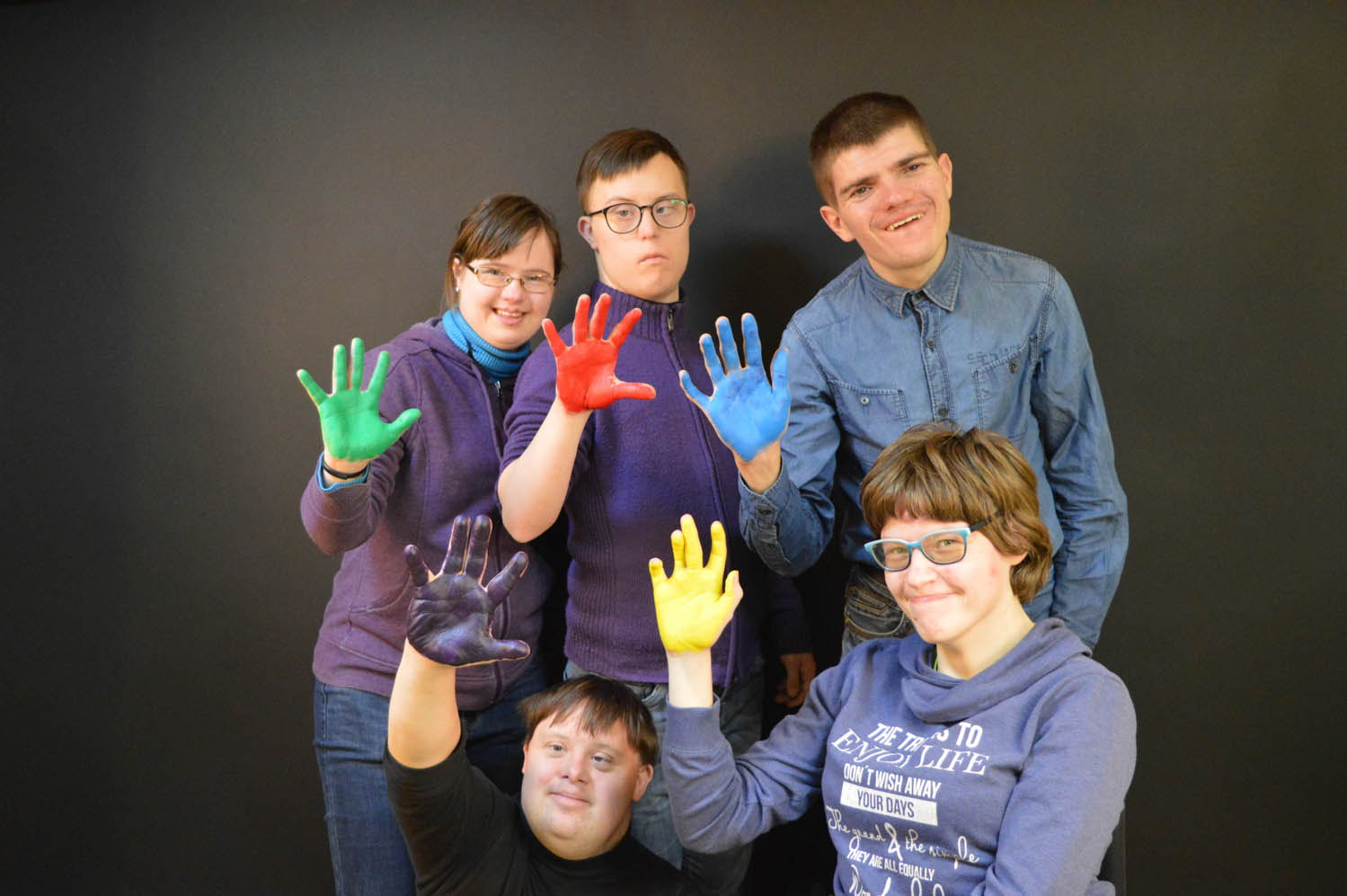 Photo © Jaunuoliu dienos centras, a Lithuanian inclusive team to support the project STELLA
STELLA is a two-year project carried out by partners stemming from organisations across Europe, as well as ERASMUS+ funds, seeking to form a strategic partnership and cooperation for innovation in the fields of social inclusion, diversity and staff education. The main objective of the project is the production of a handbook meant to provide anyone whom operates in an inclusive work environment, the information and methodology to improve basic work skills for people with disabilities (Verbesserung der grundlegenden Kompetenzen von Menschen mit Behinderungen).
Towards this goal, STELLA project is run by a diverse and inclusive team, an exchange between persons with disability and those without, working on raising awareness about inclusivity in the workplace as well as strengthening autonomous and independent work forces throughout Europe.
| | |
| --- | --- |
| NAME OF THE PROJECT | STELLA - Staff's European Lifelong Learning Academy |
| AIM | Setting up a guide about the improvement of disabled people's basic skills |
| TARGET GROUP | Disabled people, educators |
| WEB | |
| ORGANISATION AND PARTNERS | IB Südwest gGmbh für Bildung und soziale Dienste - Behindertenhilfe Südwest (Germany), Papillons Blancs de Lille (France), Cooperativa sociale Kara Bobowski (Italy), KENTRO KOINONIKIS FRONTIDAS ATOMONME NOITIKI ISTEASI ESTIA (Greece), Polskie Stowarzyszenie na Rzecz Osob z Niepelnosprawnoscia Intelektualna Kolo w Gdansku (Poland), North West Play Resource Centre (United Kingdom), Jaunuoliu dienos centras  (Lithuania), Stichting Kindercentra Noord-West Hoek (Netherland), Spastic Children's Foundation of Turkey (Turkiye Spastik Cocuklar Vakfi) (Turkey), Sensus Stockholm-Gotland (Sweden) |
Read more about the exhibition process and find the table of contents with all the projects : EPALE blog post https://ec.europa.eu/epale/en/blog/adult-learning-european-digital-exhi….