Blog
Free Thinking - Lessons learned from survivors of modern slavery - Part Two
22/08/2019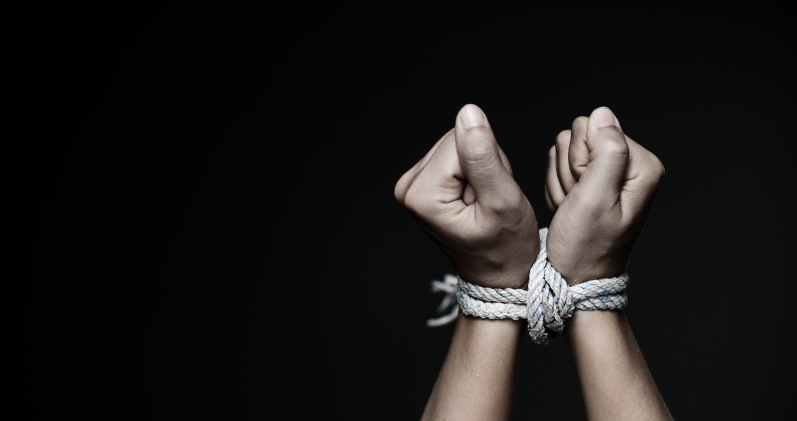 You can find Part One of this blog here. 
 
In Part One I discussed how slavery is still a huge industry and that this is one of the most important things I've learned over the past 18 months. Other important learning points I have taken away include understanding that survivors face barriers to their recovery and that there is no one person predestined to be a slavery victim. 

2. Survivors continue to face considerable barriers to their recovery
Survivors of modern slavery and human trafficking have been subjected to the most inhumane treatment, sometimes for many years, and often at the hands of people they had been groomed to love and trust. As a consequence, they suffer from long term trauma and require specialist support. The UK government's response comes in the form of the National Referral Mechanism (NRM) which is managed by the Salvation Army and subcontracted to smaller organisations around the country. Support includes safe house accommodation, weekly subsidence and key worker support as well as other services such as counselling. During this time of 'reflection and recovery' non EEU nationals are likely to apply for asylum.
Sadly, only 12% of survivors who apply for asylum gain the right to remain in this country, the remainder face deportation. Needless to say this causes a great deal of stress and anxiety. Survivors can be left in limbo fighting their case for many years unable to work and with 'no recourse to public funds'. Around three quarters of Free Thinking students are asylum seekers and rarely a week went by without someone leaving the course early for a solicitor or home office appointment. Nancy's story was featured recently in the Guardian, and unfortunately her case is not unusual.
/en/file/multicolouredpaintedhandsjpg-1multicoloured_painted_hands.jpg
3. There is no 'typical' victim of human trafficking, it can happen to anyone.
Free Thinking has welcomed students from 23 different countries. Both male and female; the youngest student was 19 and the oldest 66 years old, so a very diverse group of students with different personalities and cultural beliefs. We do not ask about students' past experience, it's not considered relevant but sometimes they do tell us what has happened to them and no two stories are the same. One of the biggest differentiations between students was their social background and previous experience of education. This isn't always reflected in their language skills - some have degrees from their own country but people with only basic schooling are often more fluent in English. What they do have in common is incredible resilience and motivation to learn, especially those who have never been given the opportunity of education past primary level.
Survivors of human trafficking just want to put the past behind them and rebuild their lives. George was interviewed by the Huffington Post for this short film about Free Thinking. He is one of the lucky 12% and since this was filmed, George has been granted leave to remain in the UK and now has the right to work. Within a few weeks he had found a decent, well paid job with good working conditions, something he had never experienced before. He's now learning to drive and planning his first holiday. As he says in the film, 'I know my rights now!' We hope for many more success stories from Free Thinking graduates in the future.
/en/file/janewilliamsonjpg-1jane_williamson.jpg
Jane Williamson
Jane Williamson is the Tutor Organiser for Modern Slavery at Northern College.
She is responsible for developing, co-ordinating and teaching the Free Thinking programme.
To keep up to date with Free Thinking, follow Jane on Twitter @jwilliamson0204. 
You might also be interested in: