Blog
Free Thinking – Lessons learned from survivors of modern slavery – Part One
21/08/2019
Document available also in:
FR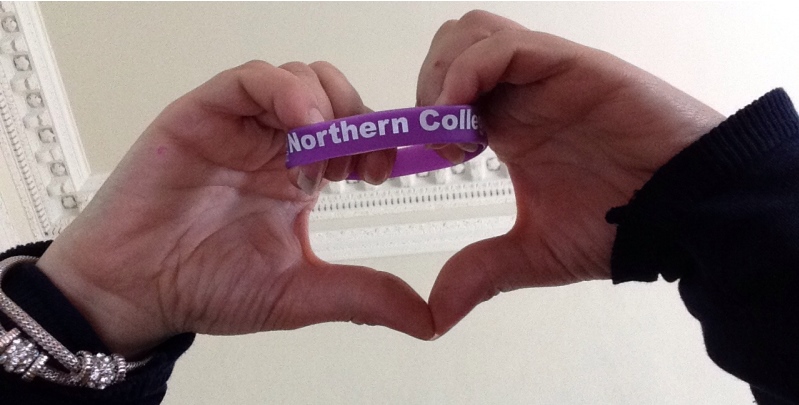 "Today I can say I'm a stronger person with lots of motivation, I'm proud of my achievements, I feel more confident and I want to do things by myself."

Free Thinking student and survivor of human trafficking, July 2019
Free Thinking is a residential course of education for survivors of modern slavery and human trafficking. The first of its kind, the programme was developed in 2018 by Northern College in South Yorkshire. Since then, 40 students have graduated from Free Thinking and the long term benefits are becoming clear with many now in employment or continuing to study.
Free Thinking consists of various subjects with a highly practical and creative element, such as First Aid and Digital Photography, alongside weekly Work Place Skills and IT sessions. Also delivered on a weekly basis is the Living in the UK course, which has proven to be very popular with students. These sessions include some History and Geography of the British Isles, alongside Citizenship, Government and Democracy, Public Services, and (very importantly) Workplace Rights. The programme is designed to help students improve conversational English, build self-confidence and develop skills to live and work in the UK. This was a completely new initiative and, other than ESOL classes, there was very little previous expertise to draw on from the wider adult education sector. As such we started with a completely blank slate but over time the course content has evolved, mainly in response to student feedback.
/en/file/northerncollegelgopngnorthern_college_lgo.png
From the onset we sought advice from specialists and we received tremendous support from the police, academic experts and in particular the voluntary sector who have been working on the frontline with survivors for many years. Based in South Yorkshire, City Hearts, Ashiana and Snowdrop Project not only refer their clients to Free Thinking but have also provided invaluable advice, support and training to college staff. With their help we were able to design a programme which is appropriate to students' needs but does not replicate training or therapy offered elsewhere.
/en/file/northerncollegejpgnorthern_college.jpg
Northern College is residential and Free Thinking students stay here for two nights a week. Students are considered to be highly vulnerable so good relationships with referral organisations were essential to ensure that risk assessment was a priority in all referrals. This close working relationship also means that students are introduced to the college before enrolling and receive suitable support while they are here.
However, no amount of planning and preparation could have taught us as much as the students themselves. As the organiser and main tutor on the programme I had the pleasure of getting to know each student, as well as the many dedicated professionals working in the field of modern slavery prevention. Here are three of the most important things I have learned in the past 18 months.
1. Slavery is still a booming industry.
Like most people I was completely unaware of the scale of modern slavery and human trafficking in the UK. This includes sexual exploitation and forced prostitution, domestic servitude, forced marriage, labour exploitation and criminal exploitation, such as begging, burglary, fraud and drug offences. As awareness increases within services such as the police and NHS as well as the general public the number of recorded potential victims has increased each year. Last year, 6,993 entered government support services. Since human trafficking is a hidden crime these figures are only the tip of the iceberg and in 2016 The Global Slavery Index estimates that there were 136,000 people living in modern slavery in the United Kingdom (UK) on any given day. The Human Trafficking Foundation's website provides plenty of information on human trafficking, inlcuding how to identify it and take action against it. 
You can find Part 2 of the blog post here.
/en/file/janewilliamsonjpg-0jane_williamson.jpg
Jane Williamson 
Jane Williamson is the Tutor Organiser for Modern Slavery at Northern College.
She is responsible for developing, co-ordinating and teaching the Free Thinking programme.
To keep up to date with Free Thinking, follow Jane on Twitter @jwilliamson0204.
You might also be interested in: