Fit for life - mission impossible?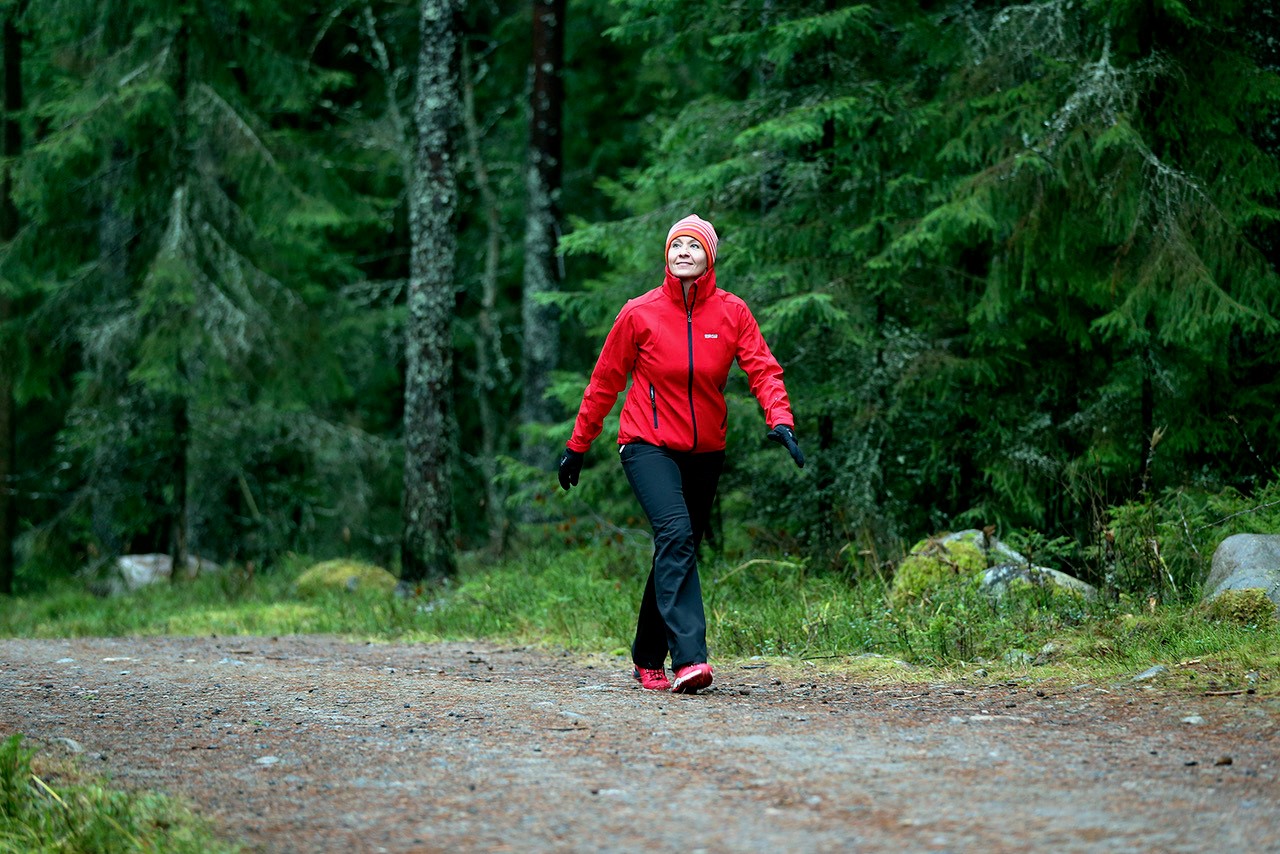 Even though its health benefits are indisputable, the majority of Finns do not get enough physical exercise. The problem was discovered back in 1995 when the Fit for Life programme was established to promote the physical exercise and well-being of adults. The programme has achieved significant results over the years.​ The Fit for Life programme funds various exercise-promoting projects thought up by regional operators, such as communities, organisations and associations. Contributions have also been actively collected at workplaces. Some of the results of these projects have included inspiring adult men and immigrants from East Helsinki to exercise.
- Sometimes, even the smallest financial contribution may spark action. Everything doesn't have to be pompous and grand. On the contrary; it is often the smaller, well-targeted campaigns that yield great results, says Programme Manager Jyrki Komulainen.
This year, a total of 479 applications were created in the programme, and support was granted to 1,264 projects. The total sum of the funding was approximately EUR 930,000.
The national, inter-administrative health and exercise promotion programme is funded by the Finnish Ministries of Education and Culture as well as Social Affairs and Health. The programme has received additional support from the Ministries of Transport and Communications, Environment, Economic Affairs and Employment as well as Metsähallitus. 
Fundamental laziness prevents exercise
- The Finnish lifestyle is becoming more and more stagnant. It mostly has to do with the decrease of physical labour, too much time spent sitting down and the fact that people are lazy by nature. While physical exercise has been going downhill, our eating habits have remained unchanged, which makes us overweight, says Komulainen, listing the challenges targeted by the programme.
In addition to project funding, the programme includes a variety of education related to exercise and lifestyle, tailored both locally and for different target groups.
For example, the Suomimies seikkailee programme, targeted at men, has achieved great results over the years. The programme has included a truck which tours Finland, providing information on healthier habits in a relaxed, straightforward manner which speaks to men. A website has also been launched to offer tips for making small changes.
- Our programme has inspired adult men to exercise. However, changing habits and attitudes takes time, which is why our programme is about long-term action instead of tricks and stunts, explains Komulainen.
Immigrants need information and inspiration
One of the most recent target groups of the programme is immigrants, most of whom lack information on the exercise-related services offered by municipalities. This was discovered in a survey conducted by Aar Social Development Association ry, studying the types of services needed by the association's members who are mostly immigrants. Many were interested in exercise groups, which is why the association decided to apply for project funding to organise such groups.
- Most of the participants have their roots in Somalia, while the rest are from Iraq, Turkey and various African countries, says Vesa Asikainen, Executive Director of Aar Social Development Association ry.
The programme has mostly been targeted at immigrant men over 45 years of age, but groups have also been created for women.
- The attitude towards exercise has definitely been enthusiastic. By their late forties, most people have already noticed that, without regular exercise, their bodies start to show signs of deterioration. Many are motivated by the opportunity to exercise with other immigrants.
Interest in social exercise
The most popular exercise options have been gym groups and groups for seniors and beginners. The selection also included water sports, team sports such as floorball, etc.
According to Asikainen, the idea was that people can try out various exercise types and services in the beginners' group while receiving both practical instructions as well as information on the use of exercise services.
The experiences have been positive. About half of the participants continued exercising either independently or with other participants of the project.
- We will absolutely continue organising these exercise groups. Many immigrants are unemployed and find it hard to fund their exercise on their own. That is why we have been very grateful for the Fit for Life project funding and hope to receive it for our operations in the future as well, says Asikainen.
Learn more about the Fit for Life programme.
Photos: AAR (Vesa Asikainen)