Facilitating access to education for adults with intellectual disabilities - why fully inclusive models work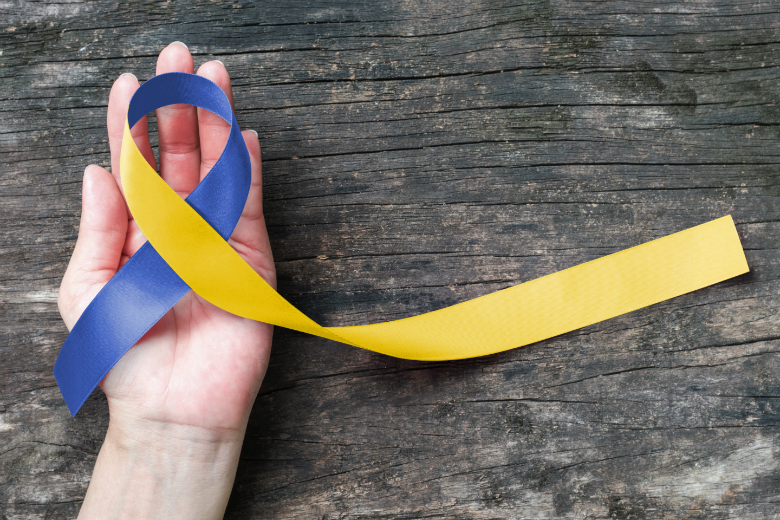 Josephine Finn, Saranne Magennis and Laura Burke from Maynooth University in Ireland reflect on the Inclusive Learning Initiative and show how it has wide lessons for adult education.
An inclusive learning model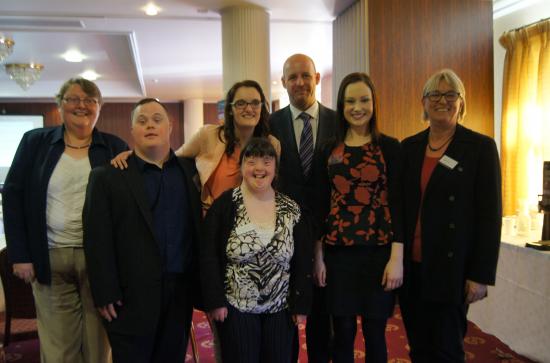 In the past six years, nine students with intellectual disabilities have become university undergraduates through an Inclusive Learning Initiative (ILI) at Maynooth University in the Republic of Ireland. The purpose of the ILI has been to facilitate persons with intellectual disabilities to participate in higher education and have the opportunity to contribute as an individual to the educational, cultural and social landscape in university.
The ILI is based on a model developed in the Province of Alberta in Canada in 1987. It was built on the social model of disability, which recognises the human potential of persons with disabilities and advocates for their independence and inclusion as citizens. The approach seeks to redress the inequalities experienced by persons with intellectual disabilities in gaining access to higher education by creating a fully inclusive model.
The ILI emulated the Alberta model and underpinned it with adult education pedagogies that seek to facilitate the inclusion of diverse individuals and groups in education. An emphasis on access, justice and equality is central to adult education. It promotes a student-centred ethos and culture and is committed to developing practices, curriculum, assessment, administration and quality assurance that supports widening participation in education. Adult education is committed to human rights.
Key features of the model
The ILI is founded on a 'rights-based' approach to widening participation. This means that students direct their own learning in the same way as other students. It is a common requirement in higher education for students with specific abilities to undergo a centralised assessment to determine what supports they require. In this initiative, students determine what supports they need, if any, and then request them as required.
An individualised support approach – students do not attend any specialised courses designed exclusively for them but instead attend different modules and make their own choices about individual learning plans and goals.
Provision of a Learning Facilitator – she/he accompanies the students in their studies and mediates obstacles as they emerge, supporting their learning trajectory.
Recognition and accommodation of students' learning styles by lecturers - where appropriate, they adapt assessment methods to enable students to demonstrate their learning and thus achieve the module learning outcomes.
A volunteer partnership programme to further enrich students' experience – students from the wider student body are invited to partner the ILI students to extend their participation in clubs, societies and other leisure activities. Some become co-learners; they attend the same lectures and become 'study buddies' with each other. Volunteers receive induction training to build their capacity to undertake the partnering role.
A specifically designed Certificate of Individual Learning to ensure that all the learning attained by the students is made visible. A detailed transcript of credits accumulated, modules completed, grades and levels achieved under Ireland's national framework of qualifications accompanies the award.
The model has impacted positively on students, their peers and lecturers.
Numerous benefits for students
Students study modules in a range of subject areas in the social sciences and arts and complete their studies over a three-year cycle. At the start of the initiative, all the students were very excited to be in university but they were also full of concerns about what lay ahead of them. Worries about making friends and their capacity to complete their studies were most prominent. Navigating the university was challenging for some students. The first few months were intensely demanding for them because they had to learn how to do things independently and with others. Natural peer supports developed and friendships evolved as their social networks grew. This greatly improved students' college experience and enhanced their learning inside and outside the classroom at personal, social and academic levels.
Positive experiences for educators
Lecturers report that they have been stimulated to reflect on their pedagogical practices. One lecturer stated that working with the students:
'definitely got me thinking about the material in a different way because each week I was thinking how can I make this more relevant? I ended up really looking at the material I was teaching and break[ing] it down into 'this is how you explain it; this is ultimately what we're supposed to be learning from it'.
Another lecturer reported that there were spillover benefits also for his students who do not have intellectual disabilities: 'I think it was beneficial to my students as well who were in his tutorials because we sort of worked from the bottom up'.
Students fully appreciated their efforts. One student said that the lecturers "were just great to work with [and] very important" as it made them feel more "comfortable" in class and "more confident".
Overturning the idea that college is not for people with intellectual disabilities
The aim of the ILI is to create the conditions for students with intellectual disabilities to participate fully in university. The initiative's nine students were trailblazers. They trusted the Maynooth University ILI team and worked to build the initiative so that people with intellectual disabilities, who want to go to university, can do so just like everybody else. Through their engagement with the university community and their untiring work in the public domain at conferences and workshops, the students debunked the notion that college is not a place for people with intellectual disabilities. They proved that, on the contrary, college is for them and showed that they were capable of conceptualising, critiquing and developing ideas and of participating fully in student life.
---
Josephine Finn is a EUCEN member and Lecturer, Maynooth University Department of Adult and Community Education
Saranne Magennis is Director, Maynooth University Higher Education Policy Unit
Laura Burke is Assistant Researcher, Maynooth University Department of Adult and Community Education