Explore national learning opportunities in the Hands-on SHAFE project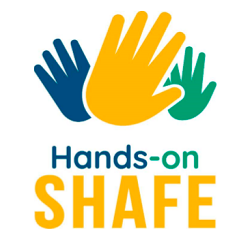 Smart Healthy Age-Friendly Environments (SHAFE) are built indoor and outdoor environments including smart solutions that foster health, participation, independent living and physical activity of European citizens. The Hands-on SHAFE project (2019-2022) aims to promote the implementation of smart healthy age-friendly environments. Therefore we will develop SMART, BUILT and HEALTHY, training packages for facilitators. The target groups of the trainings are volunteers, entrepreneurs, family members, formal and informal caregivers and other stakeholders in personal services. Special awareness is given to persons who want to engage in an entrepreneurial initiative in the BUSINESS training package.
The www.hands-on-shafe.eu website will become the platform of learning for SHAFE facilitators. The website will be available in 7 languagues: Dutch, English, German, French, Polish, Portuguese and Italian. The last language is provided by our associated partner Pro.MIS.