Everyone must be equipped for sustainable development
By Dorthe Kirkgaard Nielsen – Link to LinkedIn profile – for EPALE Denmark.
Sustainability and sustainable lives are more than just the new black or transient buzzwords. It is absolutely imperative that society develops sustainably with regards to the climate crisis and global biodiversity. But it is at least equally important that we place focus on the human factor – on social and democratic sustainability whereby everyone has the opportunity not just to participate in society, but to do so on proper and dignified terms.
A society in which fundamental qualities and knowledge equip citizens to understand the world around them and to participate in democratic life. And in which everyone has the scope and capacity to take action and the opportunity to lead lives which use no more resources than is necessary.It is precisely in creating a resilient population – one that leaves no one behind and gives all the chance to participate in our transition towards a sustainable state – that adult learning and popular education play a key role. This is the view of Kristine Fjord Tolborg, Director of Chora 2030, which is behind the SDG Certification Programme by the name of 2030 Schools (2030 Skoler).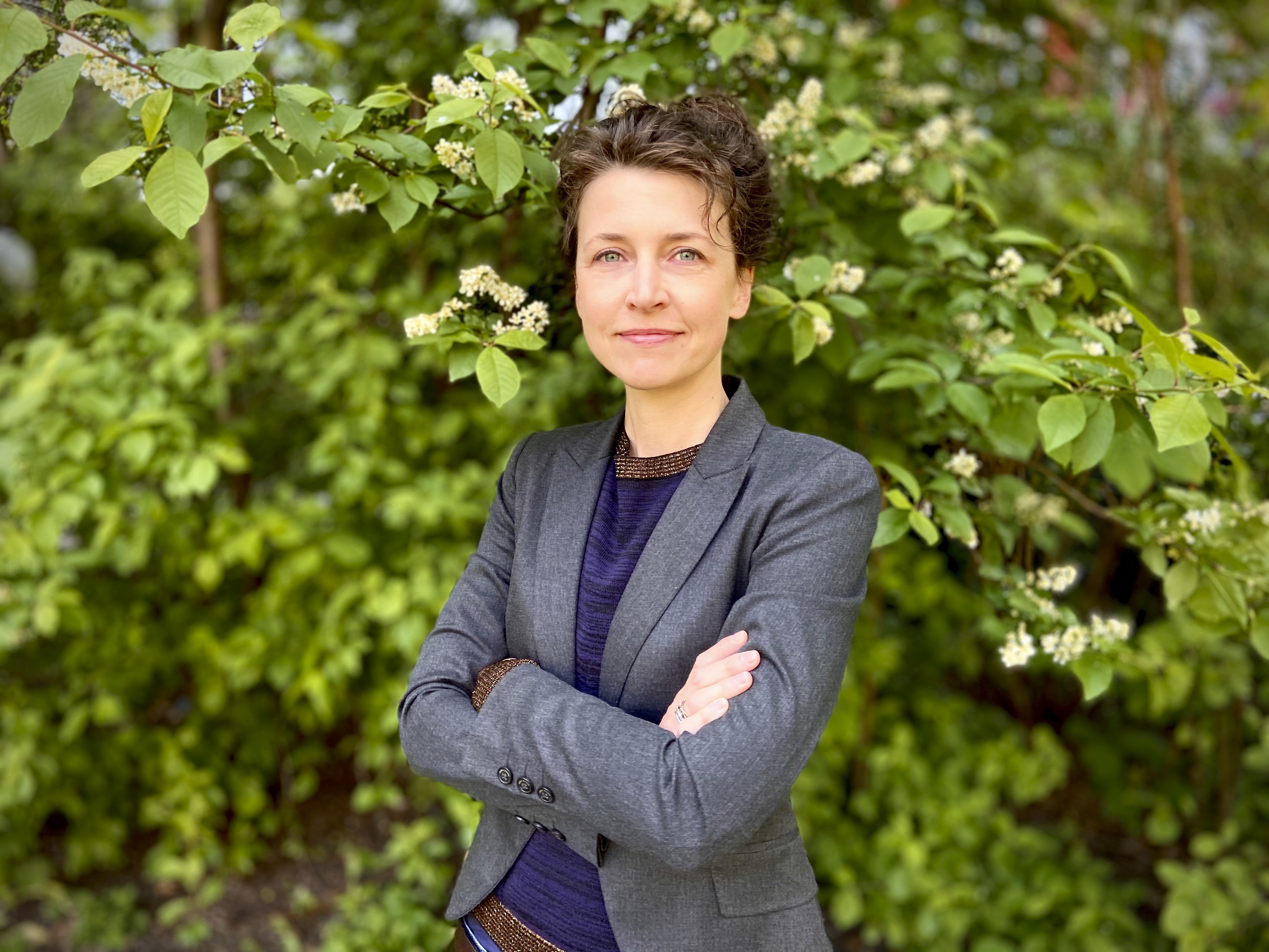 "The baseline right now is that we have only one future – a sustainable future, for otherwise things will become very tough for the human race. This means that a sustainability mindset needs to permeate all of society, and everyone needs to be equipped to participate in finding solutions – both individually and within communities, and it is here that adult learning and popular education are important," says Kristine Fjord Tolborg.
"For it is in this arena that we can carry knowledge forward, boost life skills in a sustainable transition process and strengthen the civic mindset, as we are increasingly in need of an active citizenship which can demonstrate to individual citizens how they too can make a difference," she continues.
Kristine Fjord Tolborg believes there is a need to set small ripples in motion, to engage in debate, discuss dilemmas and launch collaborations and projects in order to create a confident learning space for sustainable development.
"If we address sustainability in multiple different arenas and include as many people as possible, it will come across as less elitist and fairer to create a sustainable state which is free from over-consumption and the over-exploitation of resources. We just have to remember not to approach the green agenda in isolation, but to think also in terms of social, cultural, economic and democratic sustainability," she says.
A sustainable state boosts biodiversity
Rasmus Willig, sociologist and one of the authors of the book The Sustainable State (Den bæredygtige stat), defines a sustainable state as one guided by scientific knowledge and in which everyone agrees there is a need for greater biodiversity if the planet – and the human race – is to survive long term.
He believes that both the classic competition state and the welfare state have failed to act on the climate crisis and on biodiversity. The welfare state rests on a form of socialism which holds fast that a strong state will use taxes, duties and a new redistribution policy as tools to bring about the green transition. While liberalism's competition state believes in a technological fix which will swoop in and save the world.
"Both have proven themselves to be unfit and unable to deliver real answers to the greatest crisis of our time, while classic red-and-blue ideologies continue to debate and discuss, even though the scientific community has only given us 8–10 years. We need to get up to speed, and for this Anders Blok and I launch the sustainable state in our book," explains Rasmus Willig.
We all must learn how to give nature CPR
The sustainable state is based on a regenerative perspective whereby society binds more CO2 than it emits – and in so doing helps to boost biodiversity. This goes hand in hand with the launching of a collective process which is present at the state, market and civic level. It means dropping our blinkered focus on growth and reactivating our old co-operative mindset, and all citizens becoming co-owners of our forests. Making it possible for people to take on co-ownership of a farm from which they can get their vegetables, either through their trade union or their workplace.
"There must be changes at both the micro and macro level. For example, the state must make it far easier for people to buy a plot of land and to plant trees, just as it must also become easier for the state to reforest large areas of woodland," he says.
A sustainable state will also be a place in which the first question in any discussion about public plans and policies will always be: does this take us in a more sustainable direction? A state in which care for the planet permeates all of society's institutions and in which children learn photosynthesis in such depth that it becomes permanent knowledge.
"The sustainable state is a place in which biodiversity takes precedence over all else, and where citizens are both clients of the welfare state and consumers in the competition state, and where we are all agents of change in a sustainable state. We are all nature and we are all dependent on nature for our continued journey on this planet, so we must all learn how to give nature CPR," says Rasmus Willig.
With a set assignment to learn how nature works and how we can help it, Rasmus Willig believes that the education system – at all levels – has taken on a new, high-level structuring principle whereby all teachers, educators and lecturers must constantly evaluate how conventional curricula can address or be rewritten around how we can boost biodiversity, reduce CO2 and bind CO2.
"Perhaps proper spelling and mathematical skills many no longer be what is most important. On the other hand, it is absolutely crucial for the survival of the planet that we all learn how to help nature," he points out.
We mustn't believe that others will do the transition for us
There are in fact two parallel roads to a sustainable state – on the one hand, all the practicalities in starting to make changes and, on the other hand, the information work in relation to how things are done. This is where Rasmus Willig considers that adult learning and popular education play a huge role.
If the transition is to be implemented fairly, then we need everyone on board and the solutions must be perceived as fair –for example, by imposing taxes on the principle that it should be the polluter who pays.
"When citizens in both the competition and the welfare state can make their own decisions, then we all need to contribute towards changes in the sustainable state. There is a huge learning and public education task to be undertaken in what each of us can do in relation to behavioural changes around transport, food habits, afforestation, etc."
"There is a need to teach people about what we can do and how we can do it together – whether that be through a collective, the state, our politicians or as an individual citizen. For the very worst thing we could do is to believe that others will do the transition for us," says Rasmus Willig.
The role of adult learning is much greater than we tend to realise
Carolina Magdalene Maier, Head of the Secretariat at the Danish Adult Education Association (DFS), agrees with Rasmus Willig – the climate aspect of sustainable development is absolutely the greatest challenge.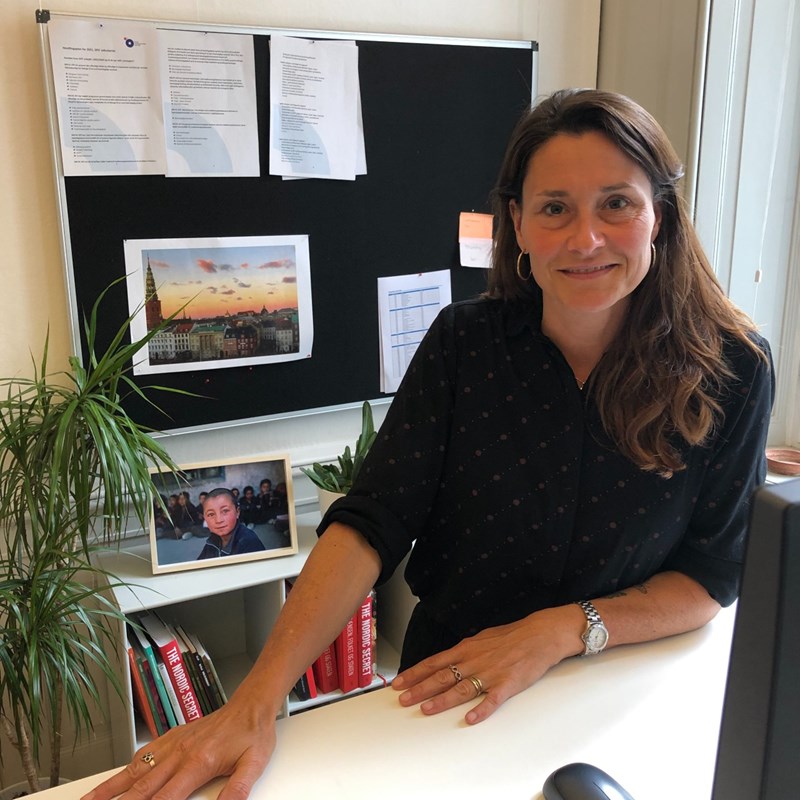 "We need to think not only about the green agenda, but also social and democratic sustainability, which means that beyond seeing sustainability as an environmental concern focused on curbing climate change and preserving biodiversity, sustainability must also adopt a humanistic focus on the person as an individual and as a citizen," she says.
At DFS, sustainability is defined in the same terms as in the Brundtland Report published by the UN in 1987, which is to say: "development which meets the needs of current generations without compromising the ability of future generations to meet their own needs".
"So we very much work from a generational perspective which considers all we do and all we are – and that is not just the climate. It is about making sure that future generations shall have at least the same opportunities as us ourselves – both socially and democratically," says Carolina Magdalene Maier.
In terms of sustainable development towards sustainable lives within a sustainable state, she points to adult learning as crucial.
"The role of adult learning is much greater than what ourselves and others tend to realise, because adult learning is a part of our everyday lives. When you go to a folk high school or a continuation boarding school, you clock out of ordinary life and take on heaps of inspiration, but time resident at a folk high school or a continuation boarding school will always be something outside of ordinary life."
"These are different to adult education associations and the Danish University Extension, which account for a large part of adult learning in Denmark. Activities under these auspices take place in parallel with everyday life and provide ample opportunity for behavioural change – both in terms of the green agenda and in relation to social and democratic sustainability," says Carolina Magdalene Maier.
Free courses and a popular-education upgrade in certain areas
She views adult learning and popular education as practical conveyors of concrete knowledge in a society currently undergoing a phase of green transition. Both within specific trades and crafts, but also in relation to advice on what electric car to buy, how to cook sustainable food which children will actually eat and the self-sufficiency mindset as a whole.
"But adult learning and popular education can also serve as translators – from political debate to ordinary citizens. Because many people struggle to conceptualise what, for example, a 70% reduction by 2030 actually looks like in practice, and that is something we can make tangible. At the same time, we can also help educate citizens to develop sustainable communities so that development is not just something which happens over their heads."
If society and learning are to be made more sustainable – and in a fair and equitable way – Carolina Magdalene Maier points to both free courses on sustainability and to a popular-education upgrade within certain areas.
"Cheaper or free courses – especially in those smaller local areas where we have few enrollees and a huge presence of residential areas without a tradition of participating in popular education – could be one way towards including citizens in the sustainable transition," concludes Carolina Magdalene Maier.
Kristine Fjord Tolborg
Kristine Fjord Tolborg is the director of Chora 2030 – a non-profit organisation which works to make Denmark more sustainable. The organisation is behind the SDG Certification Programme 2030 Schools (2030 Skoler) which helps schools to include sustainability as an integral part of their work. Chora 2030 has also developed similar certification programmes for libraries and nursery schools.
Rasmus Willig
Rasmus Willig is a sociologist, PhD and currently the head of CSR at biotech company Gubra. He has spent 15 years as a researcher and associate professor at the Institute for Social Sciences and Business (ISE) at Roskilde University where, among other things, he was the head of the Centre for the Freedom of Expression of Public and Private Workers. He is the author of numerous books on the labour market and three on the climate – including The Sustainable State which he wrote in collaboration with the sociologist Anders Blok. Gubra works to boost biodiversity through initiatives such as afforestation, among other things. Moreover, the company has reduced meat at their canteen by 90%, all employees are offered an electric bike paid for by their employer, and the company donates 10% of their profits to green initiatives.
Carolina Magdalene Maier
Carolina Magdalene Maier is Head of the Secretariat at the Danish Adult Education Association (DFS) – an umbrella organisation for 36 adult education associations, including the Danish University Extension, FOF, AOF and folk high schools. DFS' strategy for 2020–22 puts sustainable popular education in the spotlight and, by taking six of the UN's SDGs as its starting point, places focus on how popular education can help contribute towards a more sustainable society. In January 2021, DFS launched a sustainability network through which 20 of the organisation's members currently collaborate around the issue of sustainability.