The 'European Pillar of Social Rights' and lifelong guidance for a fast moving labour market - Keynote speech by Alison Crabb (part I)
Alison Crabb, working in the European Commission since 1999, currently heads the Skills and Qualifications Unit in DG Employment, Social Affairs and Inclusion.  In her keynote speech at the 2018 Euroguidance Austria Conference on 8 November 2018 she adressed the challenges of a fast moving labour market.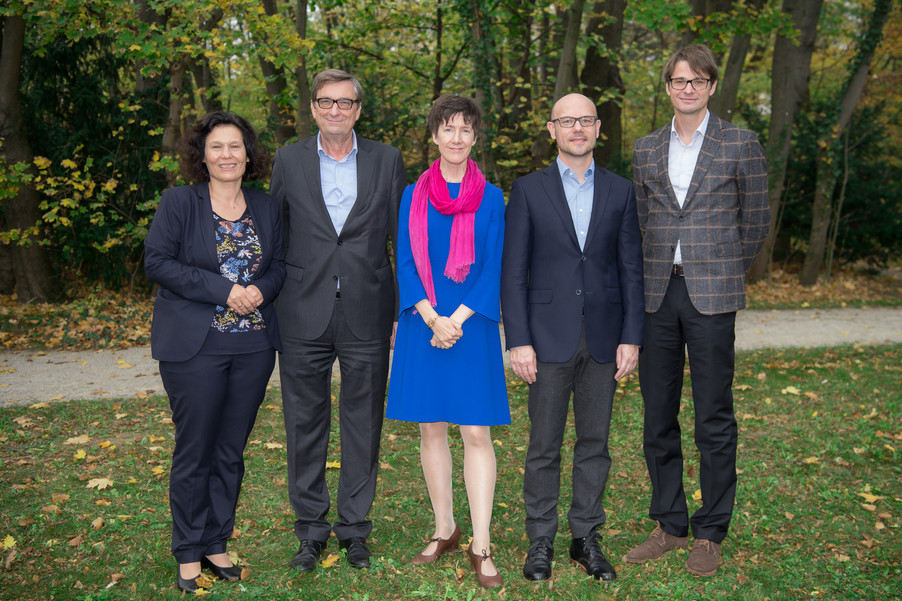 I am really delighted to be able to join you today. This is a special time in Vienna which hosts the 2018 Vocational Skills Week. And of course Austria currently holds the Presidency of the Council of the EU, so colleagues from your Ministries are doing a great job in Brussels chairing discussions on a whole range of policy fields.

The topic of my speech today is lifelong guidance in a fast moving labour market. Travelling here, I was thinking back to my very first visit to Vienna 25 years ago. I was a student at that time and starting to look ahead to the world of work, wondering what the future would hold.

Looking at the labour market of today, whether for young newcomers or indeed those of us who are already a bit older, I think it would be fair to say that a "linear" model of career progression is becoming a thing of the past. We're in an increasingly fluid labour market in which people are moving around between jobs, between careers, between employment statuses, in and out of learning and training. So a much more turbulent environment than was the case 25 years ago.

It's worth asking ourselves the question: is there such a thing today as typical work? We know from the EU Labour Force Survey that fewer than 60% of people now working in the EU are in full time indefinite employment. So in other words about 40% are self-employed, working part time, working through temporary agencies, or active in the platform economy.

How we work, and indeed how we live, is being shaped by the "megatrends" of global value chains, demographics and of course digitisation.

To introduce our reflections today, I would like to share just two statistics with you:

The World Economic Forum in its recent report on "The future of jobs" estimates that around 30% of workplace tasks today are being carried out by machines. Looking ahead 5 years, this is likely to be 40-60%: a huge jump.
The other is from the OECD, which has been looking at the capacity of computers or artificial intelligence to carry out certain tasks. And they conclude that between 30% and 40% of the workforce is using cognitive skills like literacy and numeracy at a level which is equivalent to or below the current level of computer capabilities.

So we clearly need to look at new ways of working hand in hand with technology: not only "robotisation" but perhaps rather "cobotisation", the interface between humans and machines. It's time for some serious thinking about how that will impact on the world of work.

Turning now to the question of whether we are well prepared for these changes in both life and work, the answer in most countries in Europe is probably that we could do better. The PIAAC study put the spotlight on the significant number of low skilled adults in Europe. Around 60 million adults don't have a functional level of reading, writing or digital problem solving – a challenge which goes far beyond the labour market and impacts on their chances of feeling comfortable and confident in everyday life.

So where does guidance, our topic for today, come into this picture?

Guidance can perhaps best be described as a link in the complex chain which delivers lifelong and lifewide learning and working opportunities, bringing together employment issues, social issues, integration, productivity and innovation. Guidance has a key role to play in opening up these opportunities and that is what we will be talking about today.

Let's start with a look at where we stand with EU policy on lifelong guidance. My first message is a positive one. We can see that guidance in the last 5 years has been underpinning all of our initiatives in the field of employment and social policy. Ranging from work on early school leaving to drive down the number the of young people leaving school without a secondary qualification; to the youth guarantee, reaching out to young people to guide them towards new opportunities; and tackling long term unemployment, reaching out to some of the most vulnerable on the labour market.

Guidance is also a red thread in the Skills Agenda for Europe. I would like to mention just three of our initiatives which are in the headlines at EU level at the moment and where guidance is clearly key to making them a success.

The first one is validation of non-formal and informal learning. In other words, the 80% of leaning which we know is happening outside and after initial formal education and training. In a fluid labour market, finding ways to capture, understand, make visible and give the right value to learning and skills will be key for people to go further on their employment and learning pathway.

By the end of next year, the Commission will report on developments on validation in each Member State and at European level since the 2012 Recommendation on validation invited Member States to put in place national validation arrangements. And we will look ahead at follow up measures, with proposals on how we could go forward together.
---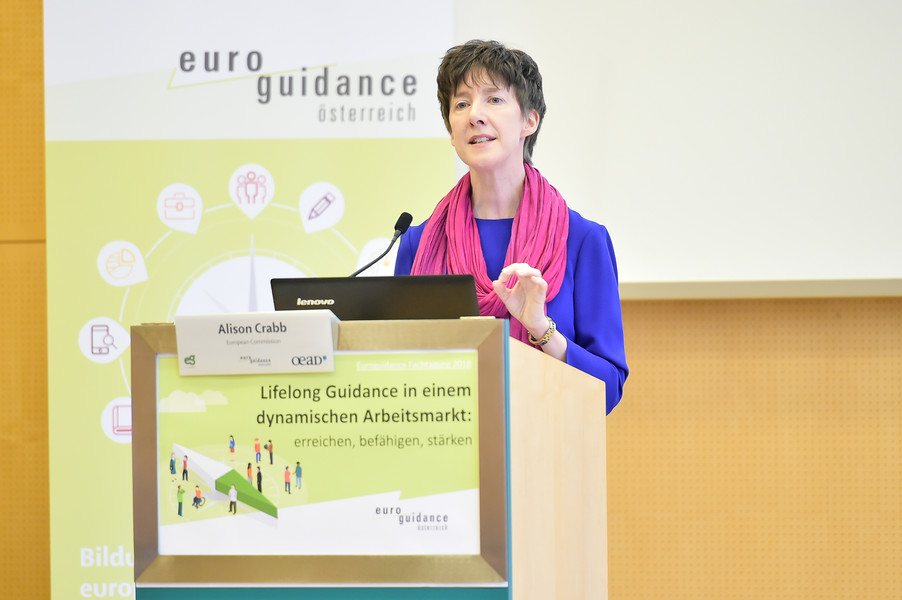 ---
Alison Crabb, working in the European Commission since 1999, currently heads the Skills and Qualifications Unit in DG Employment, Social Affairs and Inclusion. Her team is working with Member States, social partners and other stakeholders to improve skills development and skills intelligence for better career choices, and to make skills and qualifications more visible and comparable.