Erasmus+ training abroad, both informal learning and "life skills"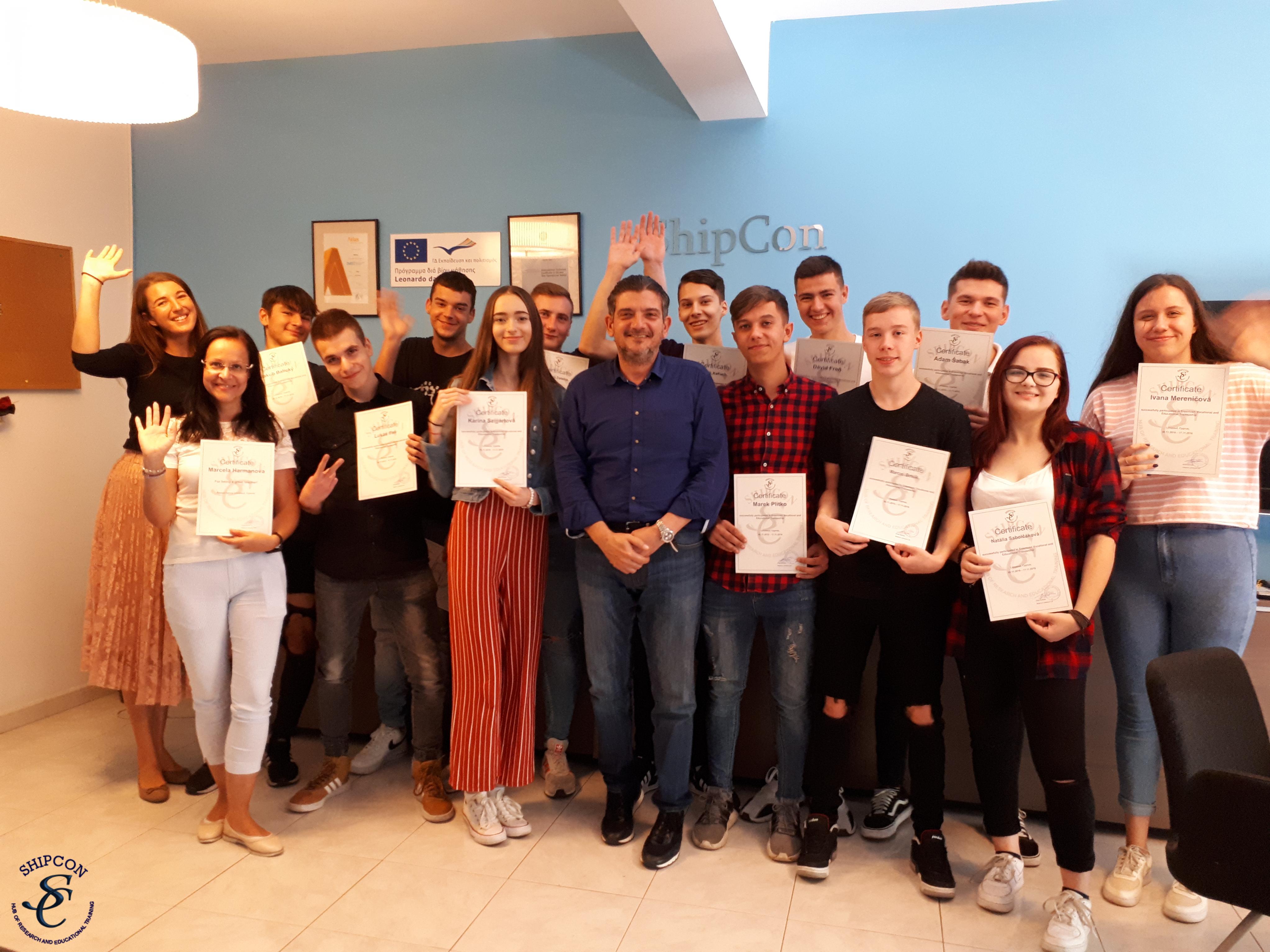 Students of Secondary vocational school technical in Michalovce, Slovakia, took part in professional traineeship abroad  in  Shipcon, Ltd., Limassol, Cyprus, thank to Erasmus+ project financed by the European Union. The region they come from does not bring many working opportunities. Companies are too demanding, but offer quite low wages. Thus, young people must make use of any opportunity to gain maximum out of minimum. That brought them the project "Traineeship abroad - more job opportunities". It enabled students to participate in a traineeship abroad, improve both their professional and English language skills and knowledge, try to "survive" without the comfort they have intheir homes, meet knew people, learn about new culture, and also travel a bit.
Before the traineeship itself, they were to participate in planning of their journey from a smaal town in the east of Slovakia to a big city in Cyprusm with certain amount of money. Travelling by a few different means of transport which took about 10 hours was quite tiring. From the very beginning some of the personal traits were very important - responsibility and co-responsibility, reliability, and punctuality. The participants were mostly adults, but they were surprised with some things, as first came a huge airport. Suddenly they waited for the instructions - what, when and how to do. In an instance they realized how unexperienced in this big world they are, and how important it is to get as much knowledge, information, and skills for their life, as possible.
Their great mentor Laine, originally from Latvia, who helped them in Shipcon. Ltd., in Limassole in Cypre, waited for their arrival in the evening.  She welcomed them in English language and gave them some basic instructions.  That was their first contact with an English-speaking person there. Their listening and speaking skills were tested in a moment.  They were really tired, but before going to bed, they had to buy some drinking water and something for breakfast. They also had to do some other routine activities of an adult, as there was no "mama hotel" anymore.  For 2 weeks they lived a life of an adult, from easy tasks as waking up early in the morning and getting dressed to taking care of their "household" and trying to be financially literate. They had to deal with everything around, food, culture, environment, English, trainneship, finances, and many others. Many of them manafed with everything without any difficulty. And they surprised themselves. Others, even there, neede to be instructed and watched by their accompanying teacher. It was for them a school for life.
Financial literacy was not the objective of the project, but the participant got certain budget to manage. Two weeks on their own with their own budget was a test of their literacy. Most of them were successful in it, but not all. It was such a lesson of life they would never have withouth taking part in the Erasmus+ project. That was exactly how I, as a teacher, envisage a practical lesson of financial literacy.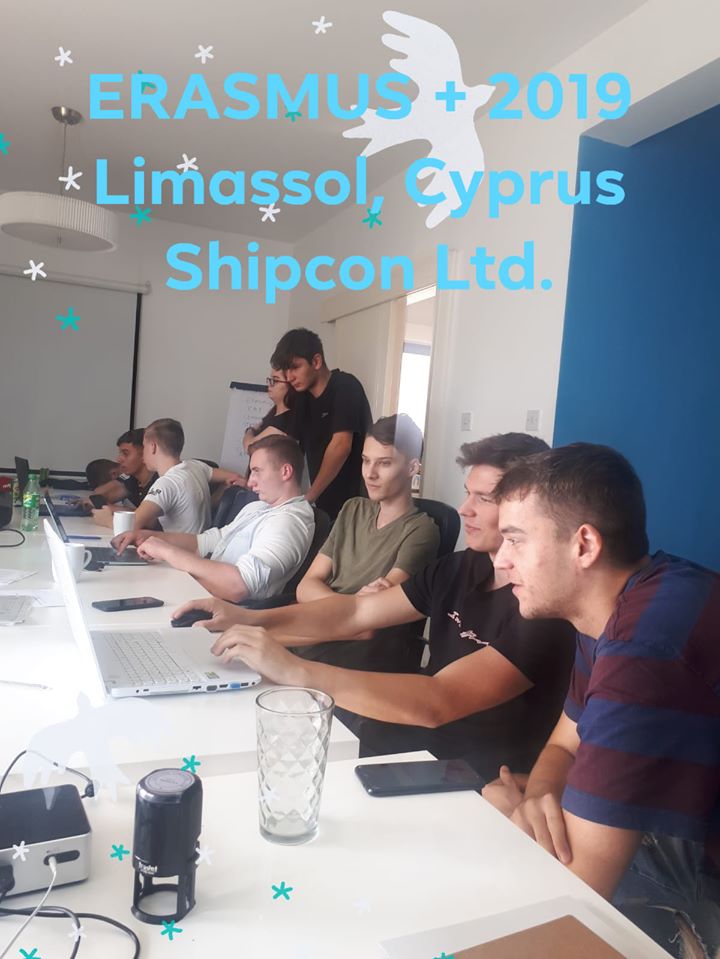 Another bid lesson for them was
cultural awareness.
Cyprus as a country was something completely new for all of them. They didn't know what to expect as for mentality of the people, culture, environment, weather, food, or traineeship. Though, every aspect of the place and work turned out just perfect. The weather was hot and sunny, people everywhere were smiling and friendly. their worries disappeared and started to love the country. Then they realized that living and working abroad doesn't have to be bad.
And then, finally, was there their informal learning and gaining so important professional and working experience, which there the objectives of the project. Laine, their mentor was very smily young woman with great patience. She always explained to the students what she wanted them to do and then let them work. All the time she was there for the students as their support if necessary. She also observed their skills and knowledge in order to evaluate their progress at the end of the traineeship. They were supposed to deal with various activities typical for administrative work, for example to prepare some written documents, to deal with company databases, use formal language when talking to a customer, and many others. Very important in their work was also their time management. However, they didn't find difficult to do it. They saw a life in in a company, which they liked. 
Eventually, after two weekes of informal learning and life full of experience, they got their Certificates which proved their succes in their traineeship abroad. Their mentor even suggested their evaluation which was transferred to three different subject back at school. As for social and life skills,  those shifted everyone of them forward and their own life will give them certificate. They all enjoyed this enriching experience and in these times of lockdown would be extremely happy to have a chance to be there again. 
Marcela Harmanová, their accompanying teacher and the coordinator of the project