Erasmus+ promotes participation - Enjoy the benefits of the Erasmus+ programme!
This article is part of the EPALE publication "Upskilling Pathways - Equal opportunities and participation through adult education" which was published in November 2018.
A large number of Erasmus+ projects focus on social participation and equal opportunities. If you would like to find out more about these projects, then take a look at the Erasmus+ Project Results Platform[1], or EPRP for short! Input the search term 'social participation' and you will find more than 100 adult education projects that have been approved in Europe by Erasmus+ since 2014. There is a short description of each project, as well as a list of the partner organisations. You can also use the platform to find products developed from completed projects, such as collections of best practice examples, curricula, handbooks and videos.
KA1 – Mobility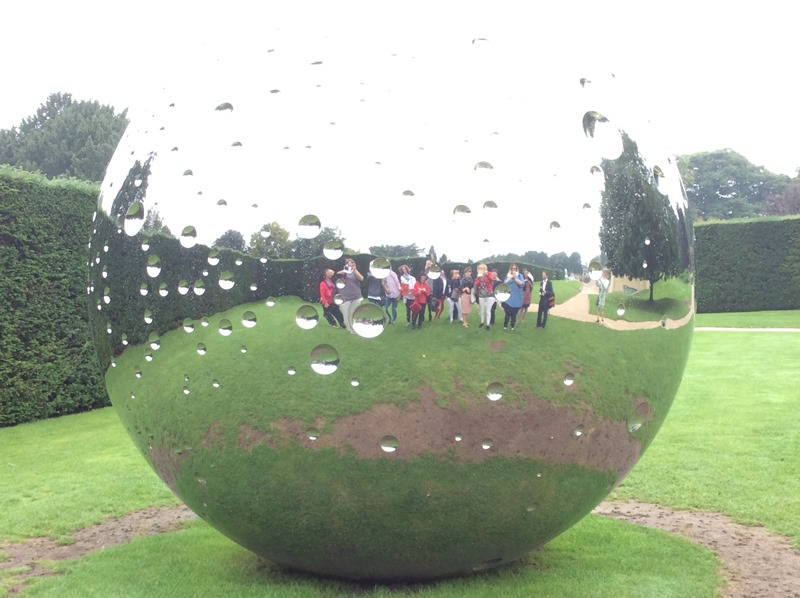 When searching on this platform, you may also notice that there are different formats in Erasmus+:
projects from Erasmus+ Key Action 1 (KA1) are also called mobility projects. In these projects, leaders or employees of adult education organisations travel abroad for their continuing education, which usually involves the completion of courses or job shadowing at a host organisation. However, participants can also teach at an overseas organisation themselves.
You also have the option of joining with other Austrian organisations to form a consortium and apply for a project together. This is an especially good option if you are already linked with other organisations in networks or through an umbrella association. For example, 20 museums, archives and other adult education organisations from all over Austria joined together this year to work on a KA1 project as the cultural and museum education consortium (Bildungsachse Kultur – Museum). As part of this project, 46 adult educators completed a range of courses abroad and visited host organisations to take part in job shadowing. After their trip abroad, the participants were able to feed their new-found knowledge into both their own organisations and the Austrian network. Just over 60,000 euros of funding helped the Styrian Museum Association (Steirischer Museumsverband, MUSIS) to get the project off the ground.
KA2 – Strategic Partnerships
Another one of the formats is Strategic Partnerships, which are also called KA2 projects. Here, there is a choice between two focal points: 'Cooperation for Innovation' and 'Exchange of Good Practices'.
KA2 Projects focusing on 'Exchange of Good Practices' offer a chance to get familiar with a wide range of approaches and methods. A number of European organisations meet up regularly for at least a year to exchange their knowledge and experience of a specific topic. This usually involves collecting examples of good practice that could be helpful for other adult educators.
One successful example is INCLOOD (Inclusive Neighbourhoods - Researching opportunities for intercultural learning). Led by the Austrian coordinator inspire, project organisations from Germany, Italy, Sweden and Switzerland worked together between 2016 and 2018 to tackle the question of how to turn neighbourhoods into vibrant places of intercultural learning. Together they gathered relevant stakeholders and identified criteria for success. The project website and the EPRP also contain another one of the project's outcomes: descriptions of 14 neighbourhood initiatives in Europe where intercultural learning is practised.
If, in addition to an exchange, you would also like to develop highly innovative products, then you should make an application under the KA2 programme for 'Cooperation for Innovation'. Together with your European partner organisations, you will tackle a specific challenge and develop products that are needed to solve it, such as methodology manuals, curricula for study courses or learning platforms.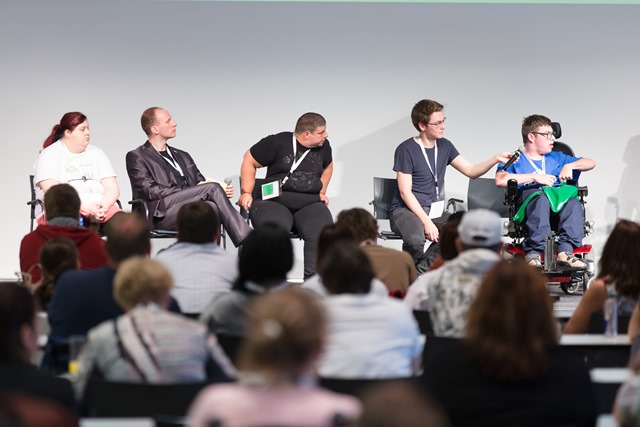 One such strategic partnership under the 'Cooperation for Innovation' banner is the project 'Change Organisation to Enable Social Inclusion'. This project promotes processes of change in services for the disabled in order to advance the social inclusion of people with disabilities. For these people, getting support in their day to day lives is absolutely crucial. Often, however, they are separated from others in their daily lives, meaning they have no opportunities for inclusion or participation in society. Change is necessary here – and it is possible. Making a person-centred approach the basic foundation of support work enables people with disabilities to participate in the dialogue on how to manage their daily lives. For this reason, the COESI project is working on a wide range of projects to accelerate the change processes that will lead to greater inclusion, such as strategic plans, manuals, training material, seminar curricula and self-assessment tools. In doing so, COESI is operating on several different levels and involving people with and without disabilities, people in leadership roles and employees in working towards the project outcomes. This project has been developed jointly by Lebenshilfen Soziale Dienste GmbH and partners from Germany, Portugal, Slovenia and Spain. In 2015, it was submitted to the national agency in Austria as a Cooperation for Innovation project within the framework of a Key Action 2 (KA2) strategic partnership in the field of adult education.
---
Do you want to undertake further study in Europe or work together with European partner organisations? If so, then the Erasmus+ Adult Education scheme offers a range of funding options.
Your national Erasmus+ agency conducts information events, webinars, consultations and final checks. Contact us!
Austria:
https://bildung.erasmusplus.at/de/erwachsenenbildung/
---
Author of the original article in German: Karin Hirschmüller, National Agentur Erasmus+ Education in Austria
Picture 1: Delegates of the European Museums Adviser Conference 2016 at the Yorkshire Sculpture Park, Wakefield © Heimo Kaindl
Picture 2: Participation in a public discussion panel © Harry Schiffer