Erasmus+ Inspiring Inclusion event answers major questions concerning inclusion and mobility projects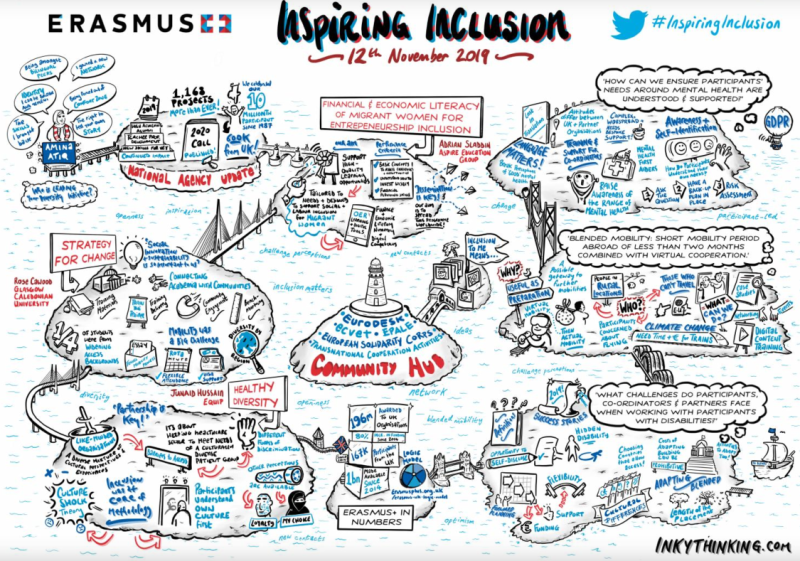 On 12 November 2019, Erasmus+ held the Inspiring Inclusion event in London, showcasing examples of the exciting work taking place through Erasmus+ initiatives, projects and partnerships that support inclusion. Major questions were put to delegates for deliberation at the end of the event and lead to a lively discussion that continued after the event had closed. Themes related to the questions were covered extensively during the conference. The aim of posing such questions is to drive greater inclusion in Erasmus+ projects and to encourage learning providers and partners to put inclusion at the forefront of project development. The answers to these questions and the opinions that surfaced during discussions throughout the day are summarised below.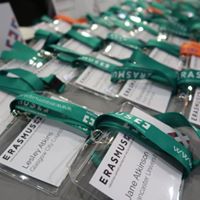 What challenges do participants, co-ordinators and partners face when working with participants with disabilities? 
Working with participants with disabilities comes with additional challenges that facilitators must be prepared for in order to deliver effective and inclusive mobility projects. Delegates discussed issues with hidden disabilities – for example autism, diabetes or epilepsy – and the challenge that partners face in identifying these and adequately supporting them. Allowing participants the opportunity to self-disclose disabilities was suggested as an option for encouraging greater awareness of issues experienced. 
Another point raised during the event was that the cost of adapting buildings used to host activities was prohibitive – some buildings require major work to make them accessible to those with mobility issues and others simply can't be adapted, particularly if they are very old. It was suggested that activities could be more easily adapted to ensure that they take place in buildings that champion accessibility.  
Another issue was the length of placements – placements that are particularly long could be challenging for those with disabilities. If the participant requires frequent medical assistance or struggles emotionally with a long placement, this could create further challenges. Delegates noted that providing blended learning opportunities – ones that combine physical and online presence – could better help to address the needs of those who cannot partake in long placements.
How and where can increased blended mobility benefit participants with fewer opportunities?
Delegates suggested that those who typically enjoy fewer learning and work opportunities could benefit greatly from blended projects – they would be able to prepare for their placement by visiting it first in a virtual environment, which helps the participant to familiarise themselves with the location, and then later visiting it physically – so combining both virtual and physical mobility to deliver the project. Those afraid of flying would also benefit by skipping the flight and joining in a virtual environment and those who live in inaccessible or rural locations or who cannot travel at all would also benefit greatly. 
Participants could also feel proud of themselves by reducing the impact on climate change – virtual travel leaves a much smaller carbon imprint than physical, as trains and flights become redundant in the virtual environment. The added benefits of saving on time and money for travel were also noted. 
Skills-building would be well supported through a blended learning model, as both partners and participants would need to ensure they had adequate digital skills in order to complete the placement. During the placement, further digital skills-building would take place, supporting employability and opening up further mobility opportunities.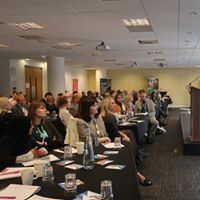 How can we ensure participants' needs around mental health are understood and supported? 
Mental health support is a major current topic in education – with a rise in mental health issues reported in both students and staff across the sector, it is more important than ever that learning providers consider how they can best provide support. Ensuring that project participants receive the support they need should be a priority for all project facilitators. 
Delegates identified that partners need to raise awareness of the range of mental health services on offer, so that participants are aware that there are many approaches available and they will be able to find something to suit their specific needs. The importance of providing mental health first aiders (MHFAs) was also discussed – MHFAs are often staff who have been trained to act as first response for those who are struggling with mental health problems and are available at short notice to give advice and provide a listening ear. Having an MHFA on hand is extremely beneficial and important for project facilitators and all should consider training members of their staff to deliver mental health first aid.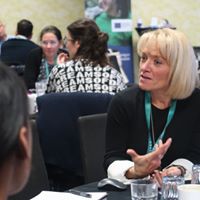 An interesting point raised was that there are differences between the opinions and attitudes towards mental health of UK partners and their European cousins. This is likely due to the fact that some countries still experience greater stigma and negative attitudes towards mental health problems, or consider the subject taboo. This can cause issues with support provision and general communication on the subject of mental health. In order to ensure partners are able to achieve a cohesive approach to mental health support,
partners must ensure that they first promote positive attitudes at home and then communicate their priorities effectively to their other partners
.
Can you offer any insight into the questions raised? What are your views on expanding inclusion and providing greater support for participants with fewer opportunities? Let us know in the comments box below. 
You might also be interested in: