EPALE UK Star Supporter Photo Competition 2019 Winner Announced!
EPALE UK are pleased to announce the winner of our first Star Supporter Photo Competition! Congratulations to Kairos Europe for their photograph entry A magical, soul replenishing, spiritual reflection!
The photograph showed learners participating in a training class that had a spiritual and emotional impact on them. Kairos Europe is an organisation that promotes international education and training.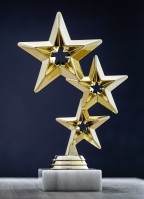 Daniele Trevisan, Director of Kairos Europe, said:
We would like to thank the EPALE UK team for organising the competition and inviting us to take part. Thanks to all the voters who supported our photo blog and took the time to like it and post their comments. This was a very special project, with participants from many different backgrounds who were interested in migration and social inclusion. We are very happy that it has inspired people, and we hope that it will encourage people to engage with Erasmus projects and with the EPALE network in the future! 
Thank you to everyone who participated in the competition and to our users who took up the role of judge and voted for their favourite entries. Every entry demonstrated a positive impact on adult learning and encouraged users to see the benefit in taking an active role in adult education.
Finding your heart through adult learning
Kairos Europe's entry A magical, soul replenishing, spiritual reflection showed that a heartfelt take to training can have a huge impact on participants. Trainees passed around an imaginary box and placed 'learned things' inside it, ending the session by taking a piece out each and keeping it in their hearts. Adult learning that facilitates an emotional connection and a sense of group spirit can have a profound impact on the lives of learners and teachers alike.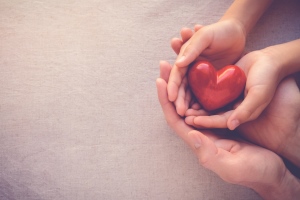 Sometimes showing a little compassion and reaching out to people can encourage them to feel accepted and bond with others. The heart as a symbol of learning continues in Sehadet Ekmen's entry The art of caring and accepting to be cared for, showing a hand massage class with refugee women. This kind of therapy helps the women to improve relationships with their children and other adults around them by learning from each other through touch. The second aspect of the image shows the smiling face of one of the participants enjoying the session and connecting with the group, proving that team spirit is essential in supporting integration. 
Refugees, asylum seekers and migrants could be argued to benefit the most from the sense of identity and self-awareness that teamwork can provide. Kate Harris' entry Torn lives – woven back together presents a beautiful handmade rug constructed by a group of migrants during weaving classes. Kate holds two classes at her college, one weaving and the other teaching English to refugees. She considers the rug the perfect representation of her learners picking up the pieces of their lives and rebuilding them in the UK. 
Adult learning builds work skills and supports the economy
Intern Europe's entry The Legacy of Smiling shows an Italian apprentice abroad in Belfast, learning to build a dental prosthesis. Mario is smiling as he learns new work techniques and prepares a new smile for a patient, proving that vocational training can make for a very happy experience. Mario finished his work experience placement able to work faster and more accurately than before, which will support him in finding work and in turn will have a positive impact on the economy. 
Lajeel Abdiraham's entry The art of creating socio-economic value for the community provides evidence of the benefit of adult learning through an Erasmus+ cross-borders project and how it supports work-based skills development in Somaliland. Her image shows a woman working at a sewing desk, creating new clothing and building her career as an entrepreneur. The project curriculum supports learners in building creative, financial and numeracy skills to better enable them to ensure the sustainability of their community enterprises, ultimately creating socio-economic value and supporting the economy.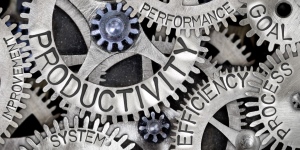 Widening access and inclusion
One of the great things about adult education is that it supports widening access and inclusion, with something to offer everyone. Jan Jones' entry Community to Campus – Inspiring Adult Learning Journeys celebrates the impact of Cardiff Metropolitan University's Widening Access courses on their learners, who can be seen standing outside the college smiling and holding up bags bearing the college logo. The programme allows widening access learners to participate in short introductory courses and accredited modules, preparing them to move on to university level study.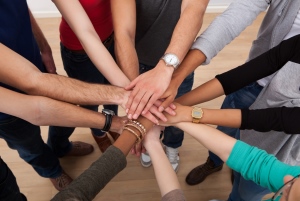 Helen Arnold-Richardson's entry Tech for good - unlocking a 'needs led' approach to Learning Difficulties and Disabilities (LDD) also shows an impact on adult learning through inclusion – her image is of a computer screen showing the Do-IT Profiler, a unique type of software that supports Further Education students with learning difficulties and disabilities to allow them to reach their full potential. The software identifies learning difficulties and provides the learner with immediate strategies to support and improve their experience of education. The Do-IT Profiler allows learners who might otherwise struggle to fully participate in learning and to feel included.
The photograph entries share some common themes, whilst also providing different insights into the world of adult learning. The greatest thing they have in common is their ability to demonstrate a big and positive impact on adult learning. Do you have any stories that can provide further demonstration of this? Please share them with us in the comments box below and keep the discussion on adult education going!
If you have a suggestion for future competitions, for example a focus on blog entries on a particular subject, then please comment below and help form the entry requirements for our next competition later this year.

You might also be interested in: