EPALE Focus on Sustainability
Original language: German
---
 
---
Everyone is talking about sustainability, but what does it actually mean?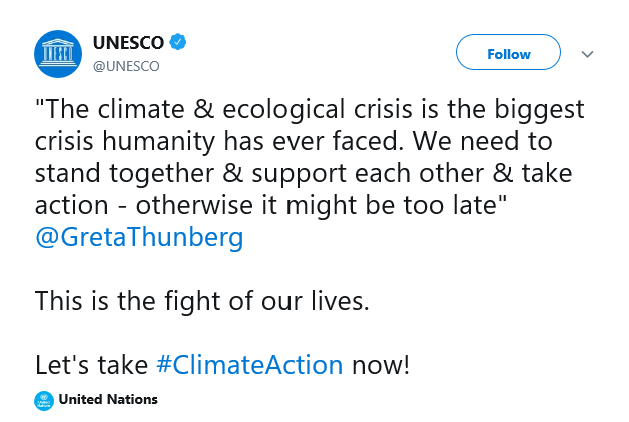 Sustainability is becoming increasingly important for the preservation of the environment, equal opportunities, and the securing of a good and fair standard of living for the world's population. Fridays for Future, climate crisis, and ecological footprint are just a few of the buzzwords that have been trending in the media in recent months. Every year, Earth Overshoot Day—the date on which humanity's resource consumption for the year exceeds Earth's capacity to regenerate those resources that year—occurs a little earlier. What can we do to turn the tide?
Even though everyone is talking about it, sustainability is a complex topic that cannot be easily restricted to a single definition. There are economic, political, and ecological aspects to sustainability. In our EPALE Focus on Sustainability, we take the principle of sustainability in political, economic, societal and ecological activity as a starting point.
UN Sustainable Development Goals—The 2030 Agenda

In 2015, the United Nations drew up its list of Sustainable Development Goals (SDGs), also known as the 2030 Agenda. With these 17 goals, the United Nations set out the economic, social, and ecological factors that are key to ensuring sustainable development.
There are still 10 years in which to implement the 2030 Agenda. To mark the occasion, the Global Goals Forum took place in Berlin on 10 October 2019. Progress to date will be assessed: What positive steps have been taken, and what remains to be done?
Education as a key component of sustainable development
Education plays a vital role in the implementation of the sustainable development goals. On the one hand, the aim is to provide people across the globe with access to high-quality, inclusive, and equitable education. On the other hand, education is key to sustainable activity as such. It provides people with the tools to reflect on sustainability as a topic and the skills and values to act in a sustainable manner. These skills and values include:
thinking ahead,
interdisciplinary knowledge,
acting autonomously,
participating in societal decision-making processes.
Education for sustainable development should therefore put learners, no matter where they are or what their age, in a position to change both themselves and the society in which they live.
EPALE and the promotion of sustainable development
In the EPALE community there is already a whole series of great projects, reports, and studies dedicated to sustainability that have been funded through both Erasmus+ and other sources. We are presenting you with five articles about projects and studies from Germany and Europe. Their goal is to foster awareness of sustainability and point the way to a more sustainable way of living.
Publication occurs in two phases: on 10 October we will publish the five articles from Germany, while the five from Europe will follow on 11 October.
---
Articles from Germany
Articles from other European countries
Graphic Novel ELI

Beitrag 1Beitrag 1

Education on Sustainability in Poland [DE, PL]
Earth Ciitizenship with YUVA
Emotions in Prison Education  [DE, ES]
Film: Life+ For Biosensing [DE, PL]
---
Which articles did you find particularly interesting? Do you have a good idea for a project or are you already working on something that we are unaware of?
---
Log in to join the discussion!
---
Picture credits:
Pixabay Mohamed_Hassan | Barbro Rönsch-Hasselhorn - Erasmus+-Project GoCLLD | Federica Varini – Erasmus+-Project EATingCRAFT | Sissy Hein - Erasmus+-Project CLIPS | Susanne Rahner - Erasmus+-Project EUBILD-UNAKLIM | Life+ For Biosensing | YUVA | Environmental Learning Illustrated | María Ángeles Pérez Suárez | Katarzyna Zgorzelska