EPALE Summary: September 2018 focus on media literacy in adult learning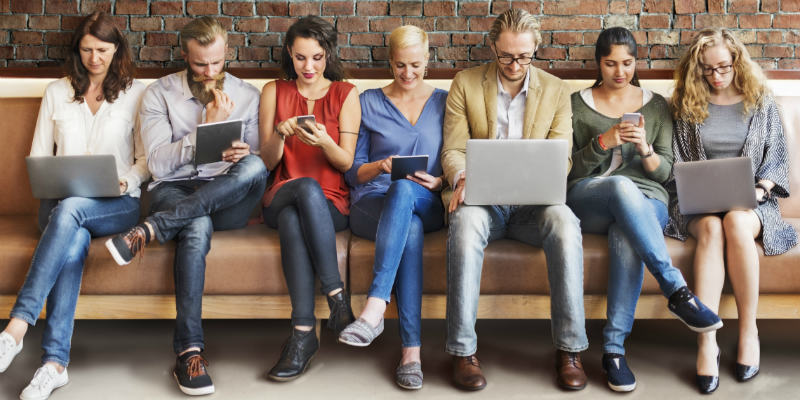 Thematic Coordinator Simon Broek looked back at some of the articles published in September for EPALE's focus on media literacy in adult learning.
This September most of Europe was again in full swing after the summer break. It was also the EPALE thematic month focusing on media literacy. This blog post provides a short summary of the articles published within the theme month.
Media literacy can be related to adult learning in basically two ways:
How adult learning can improve the media literacy of European adults
How media literacy can improve adult learning advocacy and provision
The first perspective was covered by Gerhard Bisovsky in his blog post: Media Literacy – Literacy for the 21st Century. This article reflects on the different definitions of media literacy and how they relate to adult learning in Europe. He provocatively states, 'Media literacy has more to do with education than with the media.' He explains this by saying that:
'teaching with media is not media literacy, it is teaching about media. Media production is not media literacy; although media literacy should include media production, media literacy is not bashing the media, it is also criticising the media.'
Fundamentally, 'media literacy means thinking critically'. The objective of media literacy in adult learning should be to strive towards an empowered and responsible population that can identify, prevent and block misinformation. Messages of all kinds of media are to be understood in a differentiated way and people should be able to verify who is saying what and why, with an emphasis on the context of media messages in all their forms.
Hence, media literacy is not so different from what is already well understood in adult learning as critical thinking – it is only applied to (online) media.
On the other hand, in his article Let Europe Know! Advocacy for adult education through media literacy, Markus Palmen focused on how media literacy and the underlying problem of large proportions of the European populations being functionally illiterate, pushes the adult learning centre stage in mainstream media and politics.
The article discusses the recent European Erasmus + project LEK (Let Europe Know about Adult education) which aimed to develop teaching and learning materials for upskilling adult educators in media skills. The overall objective was to enhance the participants' applied journalistic and media competence. The materials can be used freely.
Simon Broek's blog post on a recent publication of UNESCO also relates to how adult learning can benefit from media literacy and digital means to reach out to those at risk of exclusion (Guidelines for Designing Inclusive Digital Solutions and Developing Digital Skills). This UNESCO and Pearson publication puts digital exclusion on centre stage and provides guidelines which education providers can take into account in making their educational offer better suited for those at risk of (digital) exclusion:
Design with the users, focusing on their needs and context
Focus on users' digital skills and competences
Ensure the clarity and relevance of content for low-skilled and low-literate users
Use appropriate media and tailor user interface for low-skilled and low-literate users
Provide initial and ongoing training and support
Constantly monitor, measure and improve
To highlight the importance of media literacy and with it – adult learning – in the framework of our democratic life, I would like to finish this summary with the words of Gerhard Bisovsky:
Media literacy as critical thinking should ensure the continuity and further development of democracies. A strong democracy is based on high-quality news and information from independent media, a pluralistic opinion climate and the ability to negotiate a broad consensus.
---
Simon Broek has been involved in several European research projects on education, labour market issues and insurance business. He advised the European Commission, the European Parliament and European Agencies on issues related to education policies, lifelong learning, and labour market issues, and is Managing Partner at Ockham Institute of Policy Support.