EPALE summary: June focus on adult learners with disabilities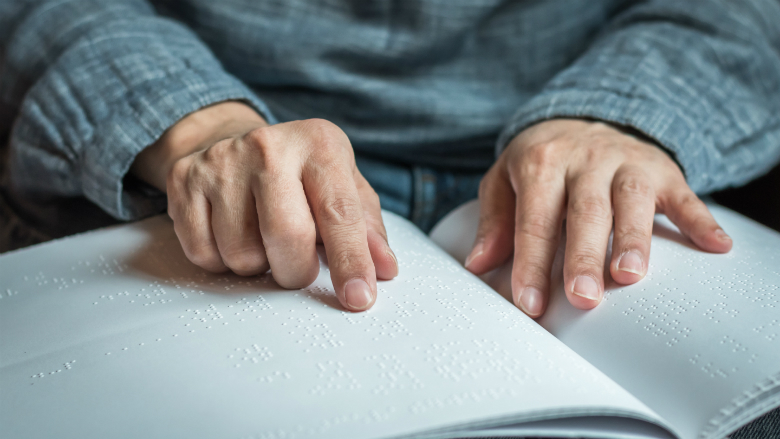 In the month of June EPALE had a focus on adult education for and with people with disabilities. This provided us with many inspirational approaches but also demonstrated that much still needs to be done for inclusion.
Learner-centred methodologies
A number of new articles presented great examples of inclusive methodologies. Josephine Finn, Saranne Magennis and Laura Burke from Maynooth University, for example, highlighted the Inclusive Learning Initiative, at their university in the Republic of Ireland. This initiative offers people with intellectual disabilities the opportunity to attend university through a number of learner-centred features such as a learning facilitator and a rights-based approach. Not only does the initiative open this pathway for learners with disabilities but it also provides very positive experiences for the educators who have started rethinking their teaching methodologies.
Another fascinating, albeit very different example, was described by Dr Melanie Brown. Dr Brown talked about conductive education, which is a mixture of learning and medical rehabilitation for neurological motor disorders. In conductive education learners are not seen as passive patients, but as active drivers of their development. The emphasis of this model is on how people learn rather than what they learn. A combination of exercises and conscious regaining of control of the body helps to improve the plasticity of the brain. (By the way, based on a lecture by a neurologist at an adult education centre in Germany, I can also say that this is also very useful for older people. Neuroscience has only recently discovered that we do not stop regenerating our brain synapses with age. We just have to train our brain – language learning was pointed out as an excellent method to keep your brain young, so you know what to do!)
Frameworks
There were also a number of discussions on the necessary frameworks so that people with disabilities can participate in adult education. Jo Honigmann, CEO of CPotential, discussed how the law protects students with disabilities in England. A summary of the most important laws that concern disabled learners led to the question of their effectiveness. She concluded that 'Legislation will only be effective if it is known about and understood both by the student and the educational provider. Even then, if it is ignored the onus is largely on individuals to enforce it, which can be challenging and costly.' This conclusion will be familiar to anyone working in the area of policy – policies and legal frameworks can only be successful if they are implemented (and implemented correctly!).
This leads me to the online discussion that we had in early June – we found a general lack of frameworks and too little funding, although there is, for example, the European Disability Strategy. Many providers are also not sufficiently equipped to offer truly inclusive educational pathways, and we could do with a lot more teacher training as well.
So, is it all doom and gloom? I have to say that I was very inspired by many of the presented examples. They show adult education at its best – learner-centred, finding the best methodologies and support for learners, in short, adult education as it should be, so inclusive adult education benefits everyone.
---
Gina Ebner is the Secretary-General of the European Association for the Education of Adults (EAEA) and also EPALE's Thematic Coordinator for Learner Support.