EPALE Summary: July focus – what did EPALE say about early school leaving?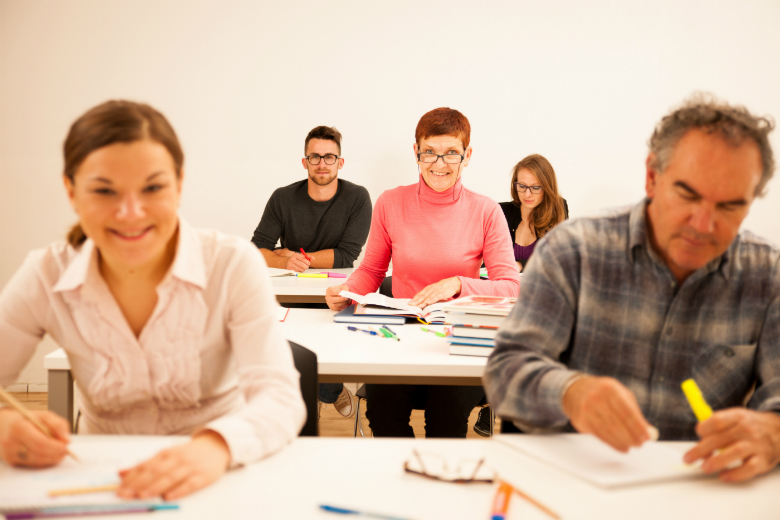 Thematic Coordinator Andrew McCoshan casts a reflective eye on some of the insights that were shared on EPALE on the July topic of early school leavers.
In July, EPALE focused on early school leaving. 55 million people aged 16-65 in Europe have literacy difficulties and many left school before the end of the upper secondary phase. These difficulties lead to numerous social and economic problems. As Simon Broek pointed out, such difficulties can accumulate since people who leave school early are likely to experience a greater gap between initial education and work, reducing their opportunities for human capital accumulation.
The platform offered fresh insights into some basic questions raised for adult education.
What skills do early school leavers lack?
Aleksandar Bulaijić argued that not only do early school leavers lack the skills and competences they would have obtained if they had successfully completed upper secondary education, but they also lack "perspective". This ranges from the inability to see that they have an economic future (and hence focusing on day-to-day survival) to a lack of recognition of the opportunities to improve their quality of life. Consequently, adults need equipping with independence, self-reliance and motivation, which are "probably crucial for increasing adults' own 'chances after second chance'".
At the same time, we need a much more sophisticated understanding of the skills early school leavers lack. As David Mallows pointed out, when it comes to reading and writing this is a question of functional illiteracy. This can be difficult to detect since people may appear to be able to read and write but in practice they may find ways of hiding their functional illiteracy. Furthermore, functional illiteracy is not absolute but depends on the context in which the individual lives and works.
What are the solutions?
Contributions on the platform drew attention to a wide span of different approaches to tackling the issues raised by early schooling leaving. Simon Broek highlighted that work-based learning can play a role in helping people to remain in initial education in the first place. David Mallows drew attention to the need for schools to focus on literacy after the initial literacy learning has been completed in order to ensure people are functionally literate.
Policy responses to early school leaving depend on context. In Serbia, there has been a major effort to develop second chance education since 2010 using EU funding that combines functional elementary education and education for work. Basic education courses for adults have been redesigned, teachers have been trained and extra courses like entrepreneurship have been developed. Adult schools have also been restructured.
Elsewhere, what Paul Downes called "an assertive outreach" may be required. Paul argued for the need to go well beyond leaflets and information campaigns to engage adults and to foster trust through dialogue in order to understand adults' needs. This  is especially important since early school leavers may have left school early because of negative experiences in the classroom. This resonates with some of the findings from the recent Annual Conference of the European Association for Adult Education that highlighted the need for more partnership working.
If there is one common thread running through this month's contributions, it is the need to engage with early school leavers at an individual level and in the social and community contexts in which they live and work. As David Mallows highlighted, for individuals with literacy problems, we need to ask what they are required to do with their literacy and also what they would like to be able to do.
---
Andrew McCoshan has worked in education and training for over 30 years. For more than 15 years he has conducted studies and evaluations for the EU, and before that was a consultant in the UK. Andrew is currently an independent researcher and consultant, an ECVET Expert for the UK, and Senior Research Associate at the Educational Disadvantage Centre at Dublin City University in Ireland.