EPALE – Summary of the discussion on 26 April 2016 "What's your experience of delivering migrant adult education?"
Moderator: Cristina Allemann-Ghionda  
This is a summary of Day 1 of EPALE's discussion on migrant education. Don't miss the summary of Day 2 and Day 3.
On the first day we wanted to learn more about practitioners' experiences in delivering migrant education across Europe. Beside EPALE representatives and the moderator of the day, we had participants from thirteen countries: Croatia, the Czech Republic, France, Germany, Hungary, Italy, Latvia, Malta, the Netherlands, Norway, Romania, Slovenia and the UK.
Four main issues were discussed:
1. Language
The task of involving migrants in language courses was discussed extensively, though the majority of the participants concentrated on educational offers for asylum seekers, refugees, and newly-arrived immigrants, and less on migrants with some years of migration experience.
Some of the participants stressed the importance of not neglecting the home languages of migrants for the sake of identity building or preserving, in order to facilitate integration.

Experiences in multilingual education completed the picture.
Project Multilingual Families
The vast majority agreed on the preeminent importance of learning the language of the receiving country as soon as possible, while taking into account several difficulties: in some countries, it is impossible to take part in official language courses before getting a recognised status, so the only option is informal learning. This is often an unrealistic option because of the conditions of housing, the uncertainty of migrants' situation, and other problems.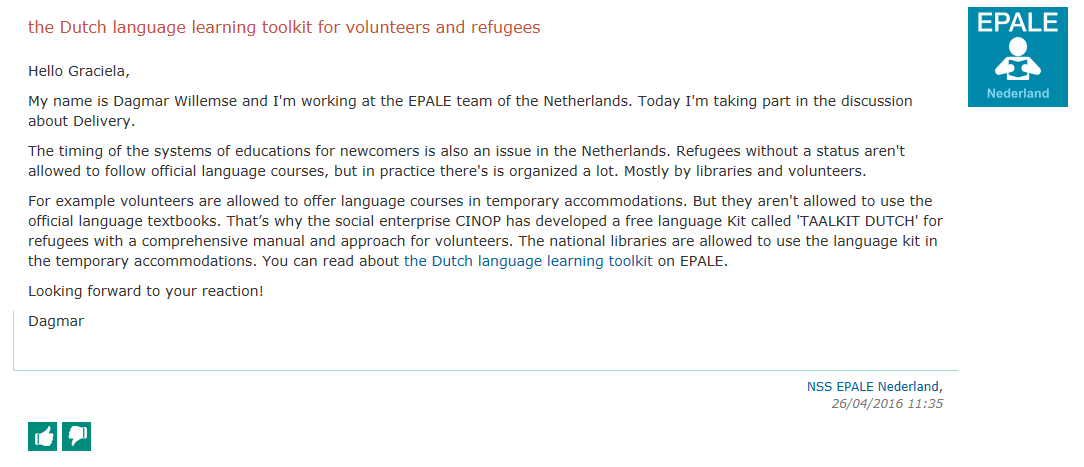 Teachers and trainers are not always available in a sufficient number, and if they are, many are not familiar with the appropriate teaching methods; this also applies to some volunteers who offer their services through NGO's or on a private basis.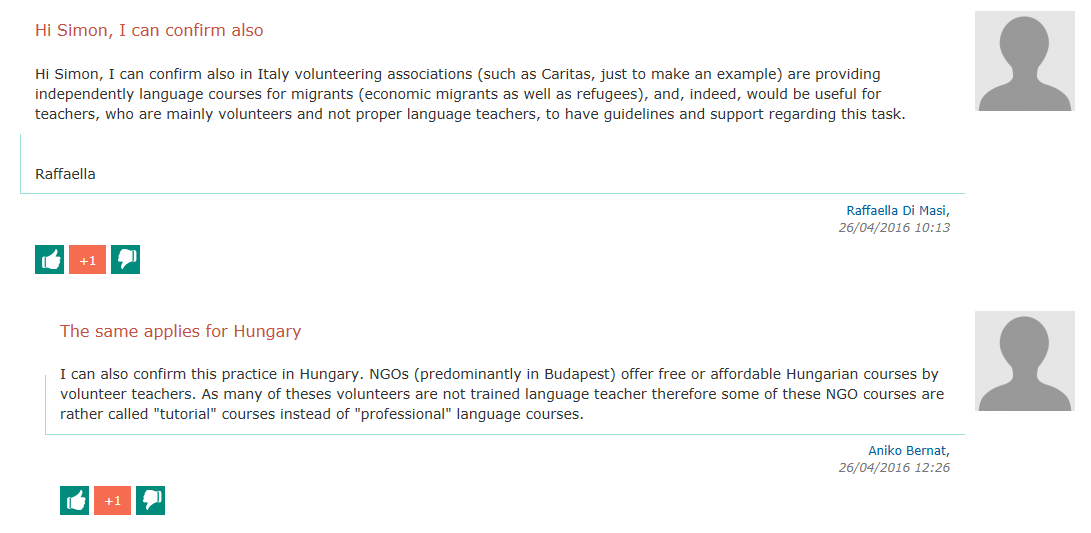 2. Teacher education. Teacher education must include not only methods for teaching those (adults, youngsters and children) with a migrant background, but more generally it must provide knowledge, skills, and competencies to enable teachers (and many other professionals) to act appropriately and effectively in migration societies and intercultural settings.


3. National strategies for adult education of migrants to promote integration, or the lack of strategies. It appears that countries with a longer experience with migrants may develop and display and implement more or less organic strategies (however, it is not necessarily so, due to a lack of resources, or a lack of coherent policy planning across government departments). The case of Norway was indicated as one of the most successful strategies, according to OECD and EUROSTAT.

In countries with little or virtually no experience with migrants (for example, the Czech Republic and Hungary), no natural strategy to support adult migrants in education exists.

Countries with a federal structure like Germany, combine national guidelines and information tools with regional and local strategies. In all countries, the work of NGO's and volunteers is extremely valuable and fills important gaps.

4. VET. Several participants made the point that VET is not considered an option by many migrants. Either they tend to have other aspirations (higher education, prestigious professions), or they just want to work as soon as possible and earn money; in the latter case, this pattern is often related to poor schooling and even illiteracy. The topic of experiences in VET was not discussed at a significant level, perhaps due to the profiles of participants.

Finally, the discussion ended with the conclusion - shared by many - that it would be one-sided to talk only about "adult education for migrants", because this would imply integration as a one-way process. Rather, the challenge is about educating and training all persons and professional roles living in migration societies, no matter what percentage of migrants a country actually has. Although intercultural education and educating for diversity were not the topic of the day's discussion, they appeared to be clearly related to the task of "delivering migrant adult education".