EPALE Resource Kit - A deep dive into the EPALE thematic focuses: Digital Transition and the opportunities of blended learning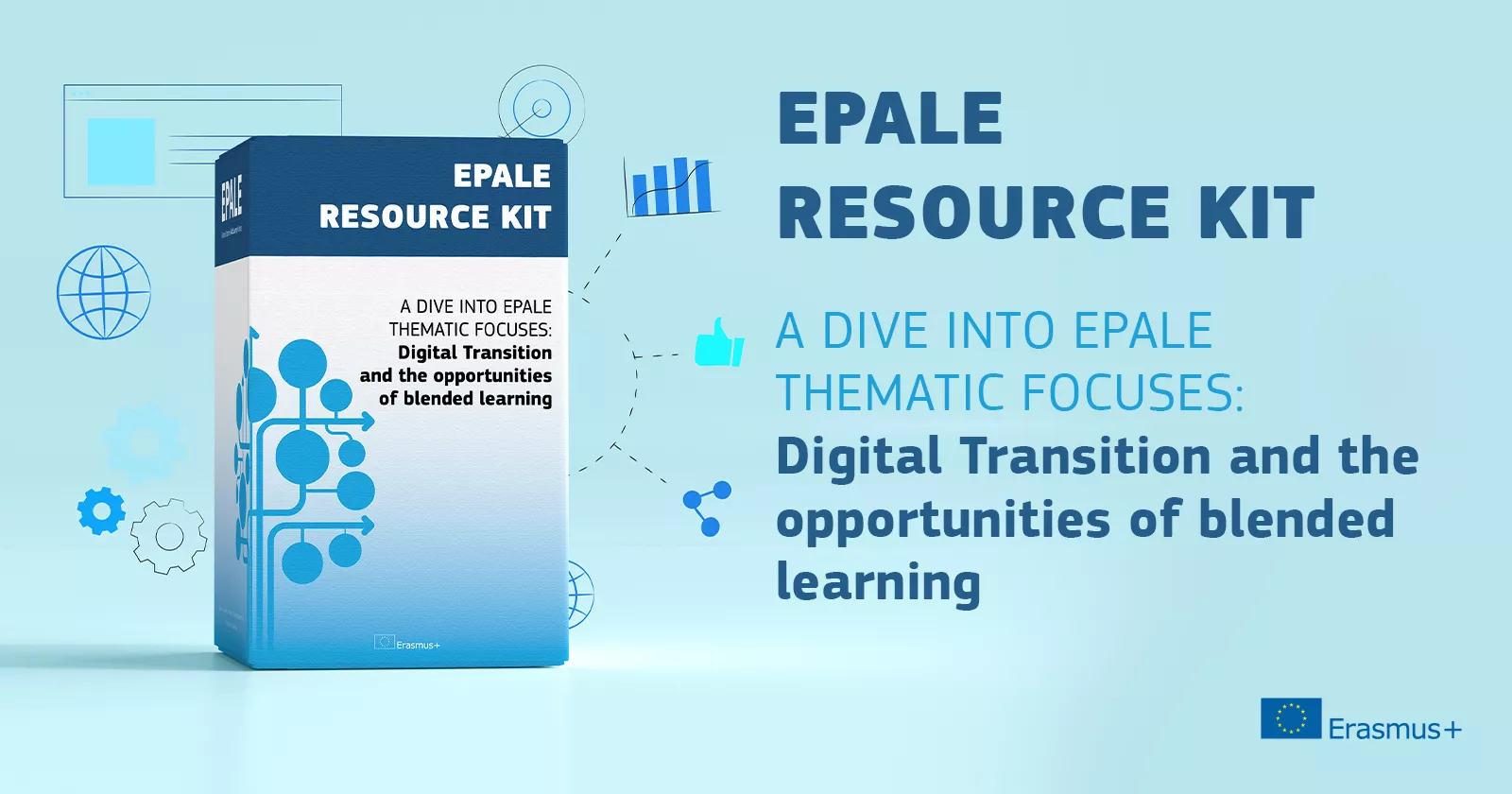 We created our first EPALE Resource Kit in April 2020, during the first wave of the COVID-19 pandemic. The objective was to offer our community of adult educators very practical and accessible tools to navigate these uncertain times. After almost two years, while the COVID-19 pandemic has not ended, the context has inevitably changed, and the world of adult learning has undergone a series of modifications and necessary adaptations – many of which have to do with the need to reshape education and training in the light of the Digital Transition.
That's why EPALE, in 2021, dedicated a full thematic focus to Digital Transition and the opportunities of blended learning.
This thematic focus touched upon a series of questions, such as:
How can the digital divide be overcome?

How can we make the most of blended education?

How can we keep learners motivated through digital means?

How can we foster an inclusive digital education?
At the beginning of 2022, within this Resource Kit, we will explore the content that the EPALE community has produced on this topic, aware that the debate on Digital will not stop in the years to come: on the contrary, it will remain present and transversal in all our discussions.
The first part of the Kit provides you with some reflections and narratives, longer articles and more detailed content, to explore some key issues in-depth. Your journey will start with an article on digital competence for active aging, followed by a compelling interview projecting us in different possible future scenarios, and then with a reflection on the role of cultural institutions in familiarising their audiences with new technologies. This first section ends with a useful article on how to expand media pedagogy and digital competences.
The second part of the Kit is more focused on tools and good practices, together with inspiring experiences and case studies. For this section we have selected: an OER on news media literacy and its potential to foster democracy; a mobile app which improves access for persons with disabilities; an inspiring story from the EPALE community on how to foster self-guided learning when teaching digital competences; and finally a toolkit on social media's role in defining identities.
---
To download the EPALE Resource Kit - A dive into EPALE thematic focuses: Digital Transition and the opportunities of blended learning you need to be registered to EPALE.
Don't forget to log in to access the Resource Kit!