EPALE links: courses, learning material and funding for refugees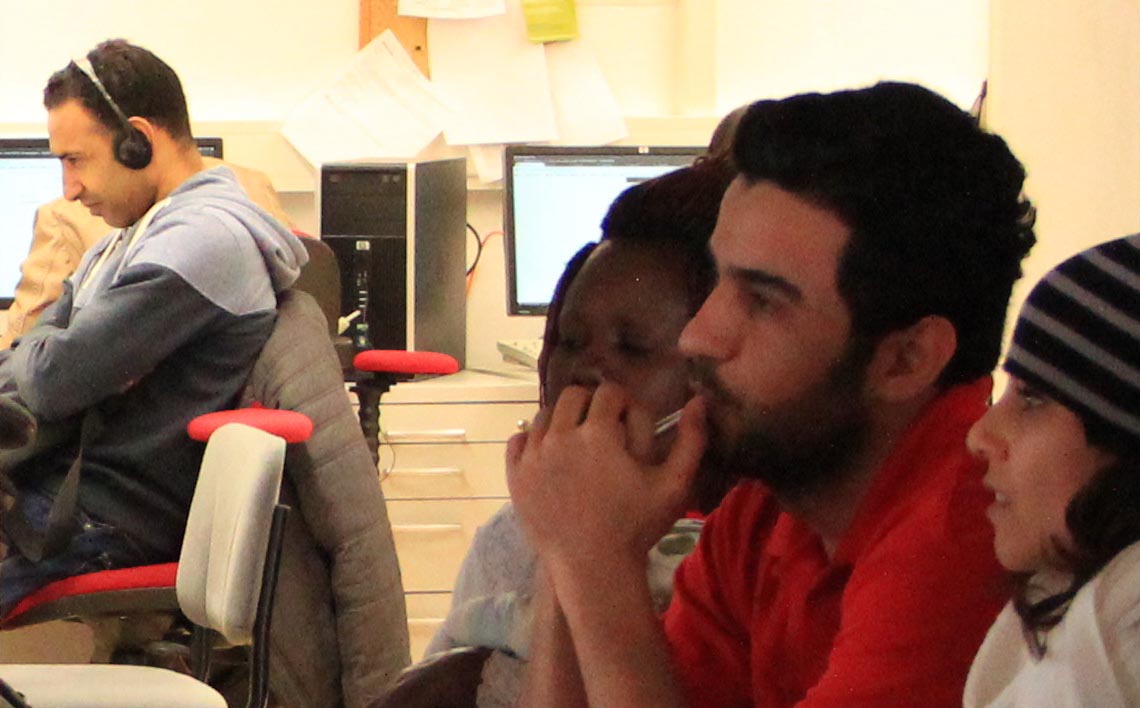 The demand for language courses is enourmos. In Germany, newly arrived refugees have to wait for a place in one of the government funded so called integration courses. Before, the administration has to decide about the status of their residence permit. This may take several months or even more than a year.In the Netherlands, the situation is similar (see EPALE blog:
Dutch language learning toolkit for volunteers and refugees).
In order to provide refugees with language training during this waiting time, adult education centres are  developing flexible course structures according to funding opportunities (see EPALE blog Adult education centers are highly sought after, EN, DE). Volunteer initiatives are very active in this field as well.
Funding mechanisms are different according to the administrative structures at local, regional and national level. The Robert Bosch Foundation's study Sprachvermittlung und Spracherwerb für Flüchtlinge: Praxis und Potenziale außerschulischer Angebote ("Language training and language learning for refugees: practical experience of extracurricular activities") highlights examples of innovative approaches from adult education centers for implementing refugee language courses.
All in all, there are many aspects to be taken into account when planning a language course for refugees. On this page, we provide further information to:
(click to jump to topic)
Developing language courses for refugees - background studies
Funding of learning opportunities
Learning material for German language courses
 International
National (German)
Individual donors
Summary and listings
Regional (German) 
Great Britain
Netherlands
Norway
Europe
Barbara Hiller has a Bachelor of Honours in Agricultural Engineering, and after several years of professional experience she finished her Master of Arts in Education at the Open University (UK). Her focus is on science learning. She is member of  the German EPALE team.