EPALE Interview: Frauke Seynaeve on professional dance education for adults with (learning) disabilities
People with a (learning) disability face a variety of barriers when wanting to become dancers. Platform-K aims to change this by providing professional dance education and promoting inclusive dance productions. "We believe in the interaction between differences", says Frauke Seynaeve, dance coach at Platform-K, about the potential of inclusive dance.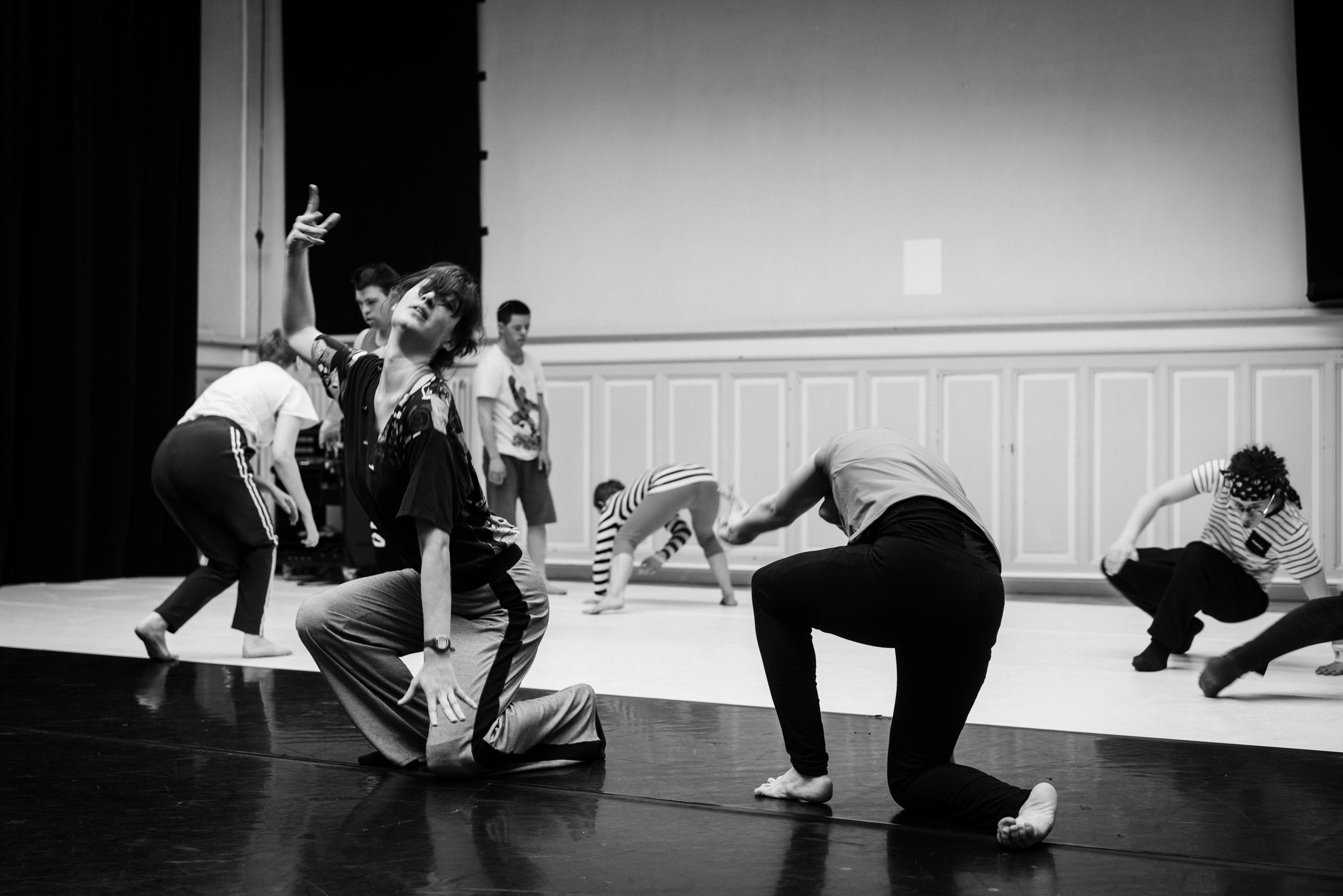 Could you tell me a bit about Platform-K?
Platform-K is a dance company that creates professional dance shows with dancers with and without disabilities. We offer a training program for a selected group of now 20 dancers who have classes at Platform-K one or two days a week, depending of the level. Currently, the youngest dancer is 17 years old and the oldest dancer is in her 30s. They get dance training and learn other skills they need to become professional dancers, like professional attitude, taking care of their body and being able to cooperate with others. We have a level for beginners and a more advanced group that does a lot of projects with other teachers and choreographers, like exchange programs and residencies. Residencies give a choreographer and one of our dancers time and space to create together without pressure, to find their own voice and way. A few experienced dancers take part in productions and go on tour. For those productions, we invite guest choreographers to get different inputs.
Each year, we have an open audition so new dancers have the possibility to join us. We look if there is a certain talent, an interesting way of how they express themselves with their bodies, and the motivation to really engage, as becoming a dancer is quite intense sometimes.
It is very important for us not to be this special labelled company; we want to be part of the regular dance field and for that we train the dancers to reach a certain level that is qualitative and professional.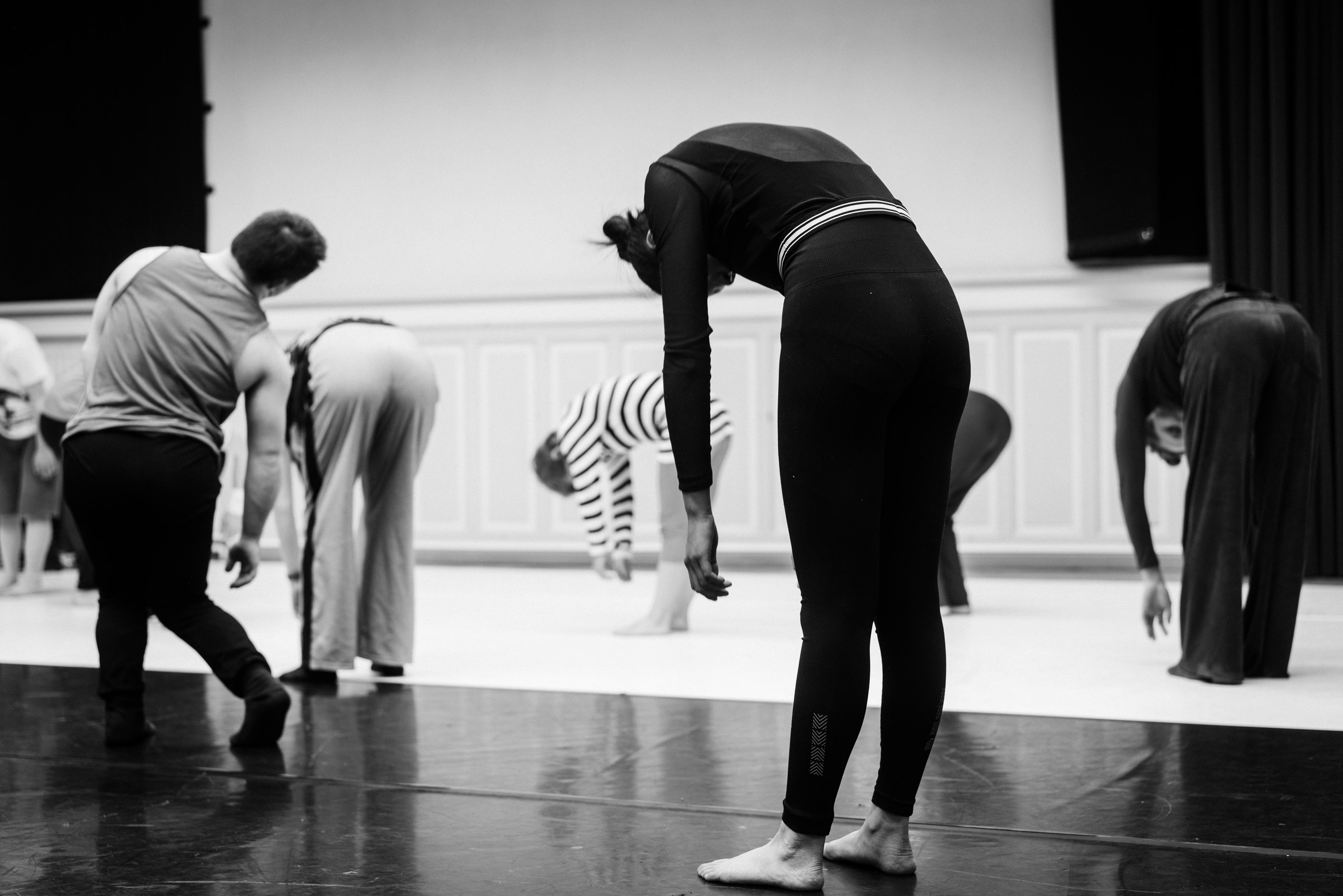 What are the barriers that people with (learning) disabilities are confronted with when wanting to become dancers?
I think one of the biggest barriers is that regular dance education institutions are not always open towards people with learning disabilities or other disabilities. They often start from a normative idea of what dance is and what kind of body is needed to dance. I do not want to generalise, and we also feel that this is changing, but still all dancers of a group are expected to reach the same learning goals at the same time. People with learning disabilities however need more time or a different approach to reach these goals. They might need more visualisation and more guidance in their learning process, which is not always provided by regular schools. Also, physical accessibility is important. If you speak to people in a wheelchair, for example, they often tell me they could simply not enter the dance class because of stairs or because no one was there to help them.
In addition, I think that there are still a lot of prejudices about people with learning disabilities. Also, since there are not many dancers with learning disabilities who can start at a young age and grow to a professional level, there are not many role models. Not often do you see well-educated dancers with a disability on stage, which is why people with disabilities and their environment do not think of dance as something people with disability could do professionally. I really hope our dancers can inspire others to also choose the path of becoming a professional dancer.
A last aspect is that people with learning disabilities often depend on their environment. Parents or caretakers are not only needed for practical things like transport, but also for motivating their children to be there on time, to go to every training or to give stimulation at home to practice. If there is no support in their personal environment, their wish to become a dancer is already stopped, which is a pity. At Platform-K we find it important to closely work together with the environment of the dancers because they are big key to success.
Platform K provides professional dance training. Could you explain why this professional focus is so important?
We want to show other bodies and other imagination worlds on stage because we believe in the interaction between differences. We want to question: What is dance, especially professional dance and how can we, with our dancers, be part of this? We find it very important to give our dancers professional knowledge and experiences, so that they can develop an artistic identity equal to other professionals. We want people to look at them as dancers and not as being on the stage because of having a disability. For that they need professional training and education.
I noticed that people with learning disabilities often are not used to expectations. From the moment they are born there is a system of taking care of them, making choices and deciding what is best for them. We put a lot of effort and energy in stimulating the dancers to make their own choices, to reflect on themselves, to speak out their dreams and to guide them in developing their ambitions. We strongly believe in a growth mindset; we believe that they can develop their talents and professional dance in a good environment. At Platform-K, we want to create this environment of growth. We do a lot of inclusive projects with other professional dancers, which stimulates the dancers and gives them some kind of mirror, to see what it is to be professional.
Of course, there are differences, but I think there is a lot of strength in these differences. How do they create dance? How do I create dance? And how can we learn from each other? It is all about this exchange, this openness, and surprising each other. How do you translate a step or a movement that is shown to your own body and find a common ground with the others? For example, if I do a cartwheel, how can somebody in a wheelchair do this, too? Of course, it will not look the same. But you can find ways that it has the same dynamics, it has the same essence of movements. It is interesting to have this variety or diversity, but still be together, each one in their own translation.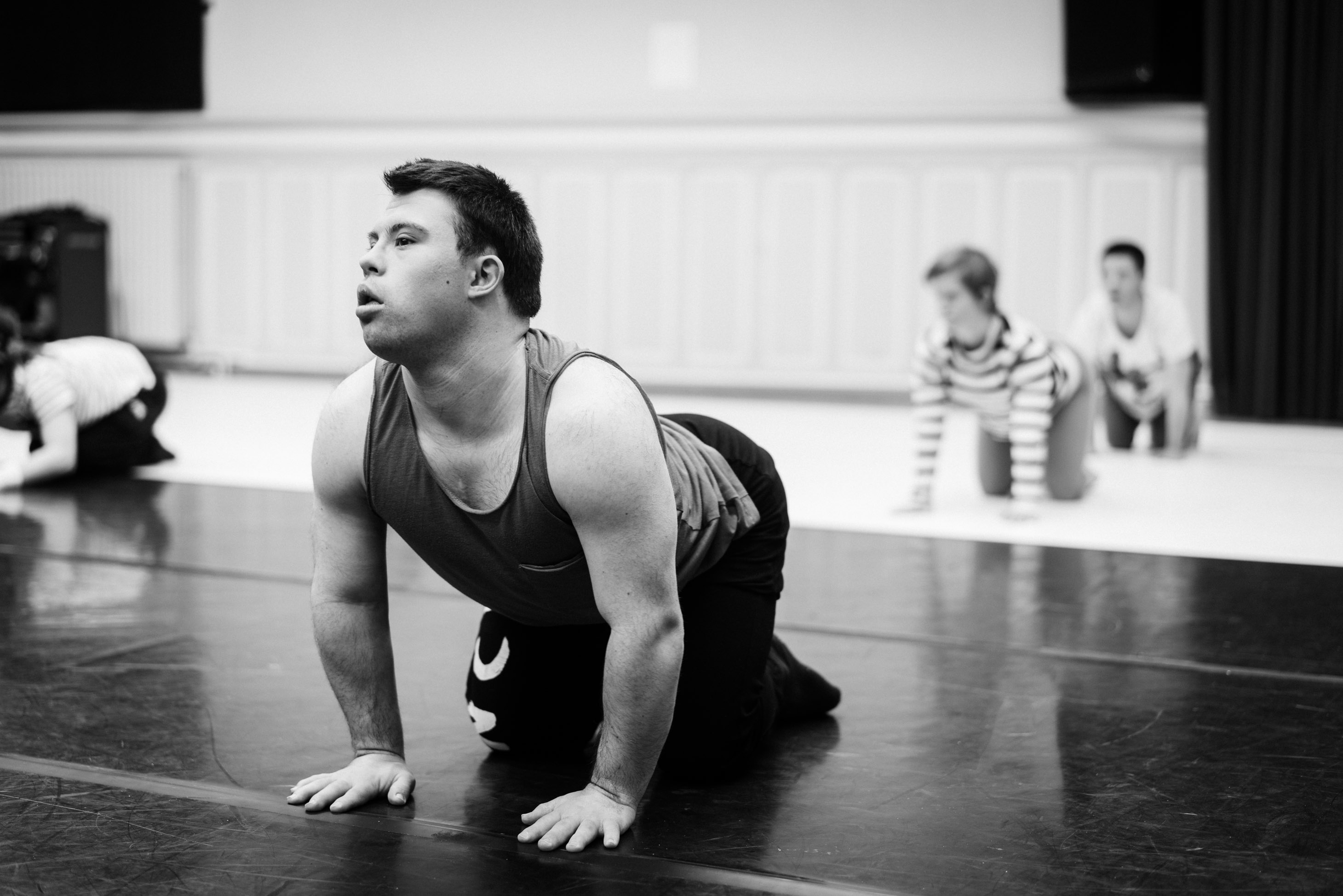 How does your project foster (social) change, both in the dance world and beyond?
I think the biggest effect of our work is the change of how people with disabilities are perceived. With our last show, the Goldberg Variations, we reached quite a high level and audiences were very positive. Not only people who are working in the social sector, but also people who regularly go to dance performances. We can change the idea of people with learning disabilities as needing care and being weak towards an image of them being strong, independent, and self-confident.
Eight years ago, when I started working at Platform-K, we had to prove ourselves and convince people of our work. We had to ask, almost beg, choreographers to work with us. Now, after investing a lot in our dancers, it is the opposite, choreographers knock on our doors and really want to work with them. If you are dancing or creating for many years, to work with people who have a different way of moving, who have different bodies, who have different imaginations and inspirations, is very refreshing and it is valuable.
Dance is, in general, empowering because you are the owner of your body and you decide what to do with your body, it gives a very strong feeling of self-efficacy and ownership. Personally, I believe it is very important to know your own body and to use it in a positive way. Especially if you need a lot of care, bodies are sometimes objectified, like an object that has to be dressed or be put on the toilet. But if you can use your body in other ways, you can feel the pleasure of your body and look at your own body differently. In my opinion, this empowerment is also creating social change.
---
Frauke Seynaeve is a dancer, dance teacher and dance coach. At Platform-K, a dance company based in Ghent (Belgium), she is responsible for the dance education of dancers with a disability. Her tasks include organising the weekly dance training and internships in other dance schools and companies. Frauke has a background in studies of Social Work, Dance and Cultural Management and wrote a publication about inclusive dance education together with Danspunt, Conservatorium Antwerp and Demos.