EPALE focus week: European elections 2019 - Shaping Europe together!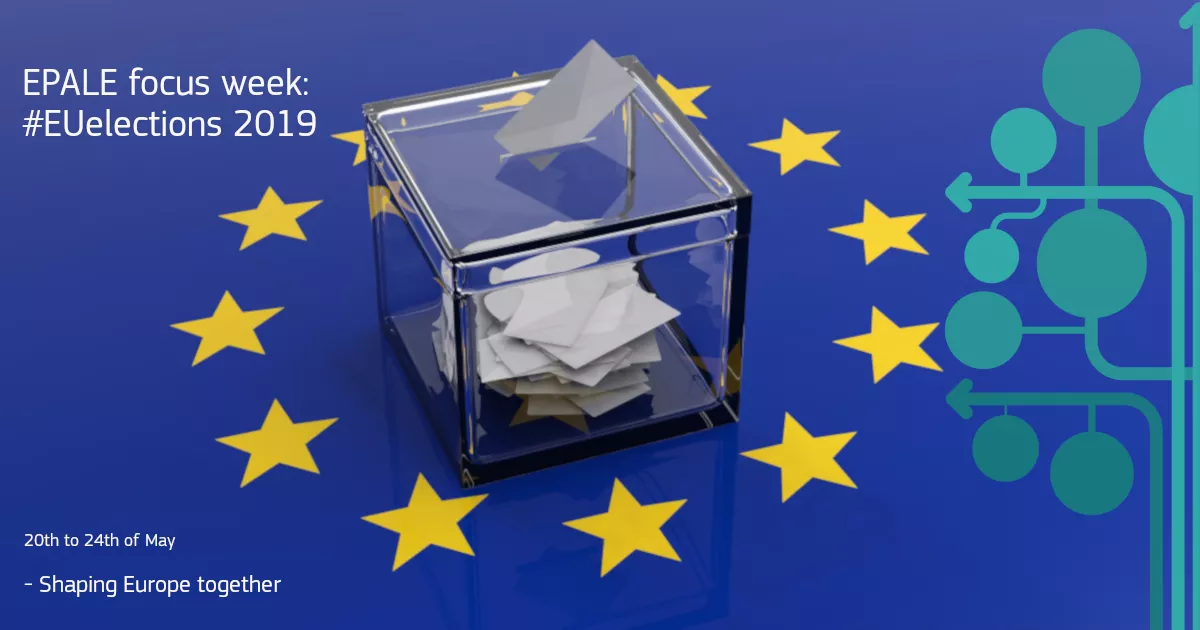 Europe is going through turbulent times. Although many continue to support the idea of Europe, cohesion and cooperation are needed to steer the project back into more stable waters. The election turnout in recent years seems to show that political participation at the European level is declining. This means that in the forthcoming European Parliament elections European citizens' active participation will be more important than ever.
The main reason for this participatory decline could be a loss of confidence in European institutions and politics, or a lack of understanding how European politics affects everyone's lives. All those who believe in Europe are called upon to stand up for European policy issues and help strengthen public trust in European politics.
This is why we organise the EPALE focus week for the 2019 European Elections
EPALE Germany, EPALE Austria, EPALE East Belgium and EPALE Luxembourg have compiled content the subject of promoting active citizenship and participiation in the context of the European Elections. During the week from 20 to 24 May, a new topic will be unlocked every day.
Join us for the European Elections 2019 focus week. Read, like, comment and discuss with us!
Follow us throughout the week on Twitter: @EUEB_DE @EPALE_AT @EPALEOstbelgien
---