EPALE Discussion Summary: How to improve adult learning for people with disabilities?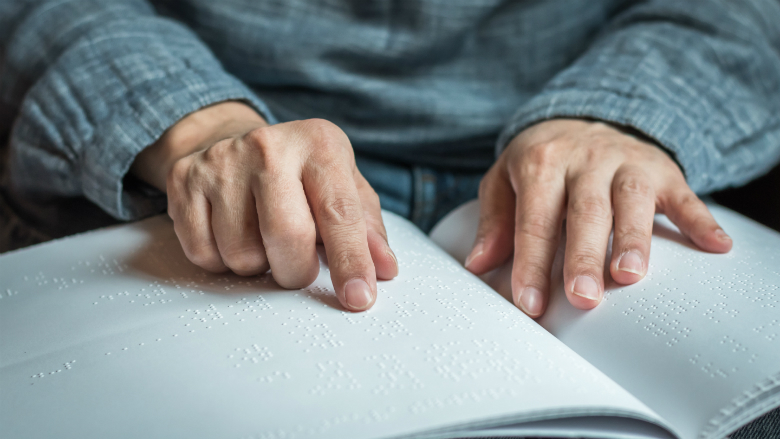 As part of our June focus on learners with disabilities EPALE invited everyone to share their views on how adult learning can be improved for people with disabilities. The lively discussion took place on 8 June from 14:00 to 16:00 CEST. It was moderated by EPALE's Thematic Coordinator Gina Ebner and had over 130 comments with participants from 15 countries. Gina shared what she took from the discussion.
Thank you for the fruitful discussion! Here is a short recap for those of you who could not participate.
We started the discussion by asking you what requirements adult education providers faced to offer courses for learners with disabilities. Most of you agreed that the requirements include – or should include – well-trained staff, adequate funding, accessible buildings and services. You also mentioned the need for good marketing – the presence of learners with disabilities should be visible in the promotional materials, otherwise they might think they are not welcome.
Funding remains a barrier for many – some colleagues pointed out that needs assessment is particularly costly and the costs often have to be borne by the learners.  Certain countries, for example the UK, have introduced a Disabled Students Allowance. In Portugal, while there is a separate funding stream for learners with disabilities, it does not include funding for validation programmes. In some countries, like Ireland, funding is decentralised and filtered down from national to local levels.
The participants agreed that requirements and delivery should be different depending on disability.  They also pointed out that flexible, learner-centred methods are necessary. The learner should also be encouraged to participate in the development of the course. At the same time, some changes in teaching methods, if made, would correspond to the needs of other target groups. For example, simplified language and less focus on written language could help not only learners with special educational needs, but also migrants or older people.
In terms of inclusive strategies, it seems there are very few examples of national strategies that would encompass adult learning. In Portugal, however, a validation programme for learners with disabilities has received support from national agencies. There have also been initiatives at the European level – for example the European Disability Strategy – that emphasise the importance of including disabled learners in lifelong learning programmes.
When asked what should be included in the strategies, most of the participants stressed the importance of learner-centred approaches and flexible learning pathways. One participant pointed out that career guidance and coaching should be incorporated in existing adult education systems. What is also needed is continuous professional development of educators. This is difficult across the board, but especially in the countries where no training is offered for adult educators, for example in Iceland.
Once again, thank you for sharing your experiences. We're looking forward to reading more about your work with learners with disabilities!
---
Gina Ebner is the Secretary-General of the European Association for the Education of Adults (EAEA) and also EPALE's Thematic Coordinator for Learner Support.