EPALE conference 2018: Fostering an inspiring adult learning community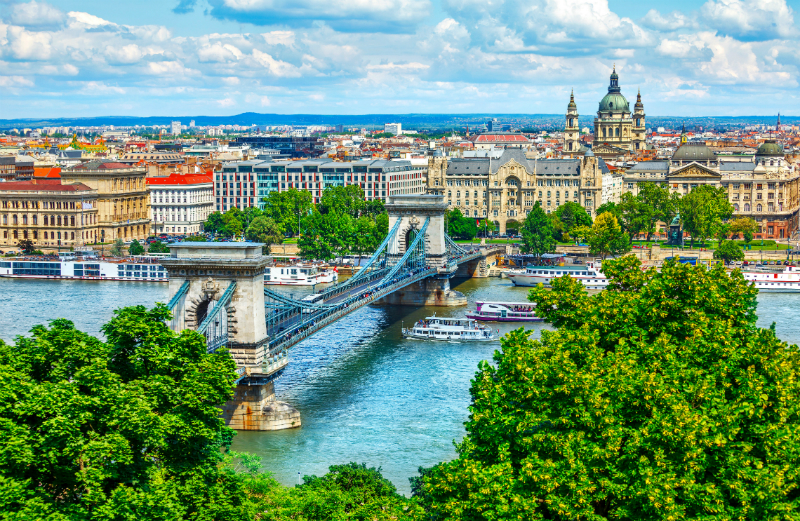 On 15–16 October in Budapest, Hungary, EPALE organised a pan-European conference with the slogan Growing together: fostering an inspiring adult learning community.
If you want to get a glimpse of the topics discussed during the conference, take a look at all the presentations in our Resource Centre.
Watch the live recordings from our event below!
Day 1
Day 2
The adult learning event gathered over 230 national government representatives, EPALE members, European stakeholders and representatives from the European Commission.
The aim of the event was to:
gather participants' views on how the European Agenda for Adult Learning and the EU programmes in this field could evolve after 2020;
listen to stakeholders' opinions on how they want to see EPALE develop in the medium term;
provide attendees with ways of getting more involved in and promoting EPALE.
During the first day of the event, participants had the opportunity to take part in interactive polls and questionnaires on topics related to adult learning, ask questions during the panel discussion, learn about previous successful projects through EPALE, and be the first to learn about adult learning in the new Erasmus+ Programme.
The second day of the conference was dedicated to EPALE's national support services where they discussed innovative ideas and made suggestions about how EPALE could develop over the coming years.
Check out our Twitter and Facebook pages for more highlights from the event, including exclusive photos and video interviews. Also, don't forget to check out #EPALEConf18 to see what our participants thought about the event.
The event's agenda:
Monday 15 October: Day 1
08.30              Registration and refreshments
09.30             Opening and welcome
Conference welcome: Tamsin Rose, conference moderator.
Opening message: Tibor Navracsics, European Commissioner for Education, Culture, Youth and Sport (video message)
Welcome to Budapest: Eszter Karvázy, Head of Unit, Head of Unit, the Hungarian Office for Vocational Training and Adult Education
10.00             Reflections on adult learning in Europe
Dana Bachmann, Head of Unit, Directorate-General for Employment, Social Affairs and Inclusion; European Commission
10.45             Coffee break
11.15              Workshops – adult learning after 2020
Participants had the opportunity to share their hopes and aspirations for the future of adult learning in the EU
13.00              Lunch
14:30              Workshop conclusions​
15.00              Panel discussion: How can EPALE support future developments in adult learning policy and practice?
Panellists:
Joyce Black, Deputy Director Research & Development, Learning and Work Institute
Anni Karttunen, EPALE Ambassador and entrepreneur
David Pollard, Innovation Projects Manager, the Rehab Group, Ireland
Dr Merilin Metsma, Staff Development Advisor, Ministry of Defence, Estonia
16.00               Coffee break
16.30               What's new in EPALE? An update from the EPALE Central Support Service
Faye Hindle-Lewis, EPALE Project Lead, Ecorys UK
Graciela Sbertoli, Secretary-General of European Basic Skills Network
16.50                Adult education and adult learning in the new Erasmus+ programme
Lisette Schermer, Policy Officer, Directorate-General for Education, Culture, Youth and Sport, European Commission
17.30                     Close and networking over drinks and canapés from 19.00​
Tuesday 16 October: Day 2
09.00              Welcome and reflections on Day 1
09.15              Think piece – the future role of EPALE National Support Services
Mahira Spiteri, Ministry for Education and Employment, Malta
Malgorzata Dybala, Foundation for the Development of the Education System, Poland
10.00              Workshops – EPALE: the next phase
During these workshops participants were able to discuss innovative ideas and make suggestions about how EPALE could develop over the coming years.
11.30              Workshop conclusions and closing remarks
Wilhelm Vukovich, Programme Manager; Directorate-General for Education, Culture, Youth and Sport; European Commission
12:15               Close