Keynote Speech - Koen Timmers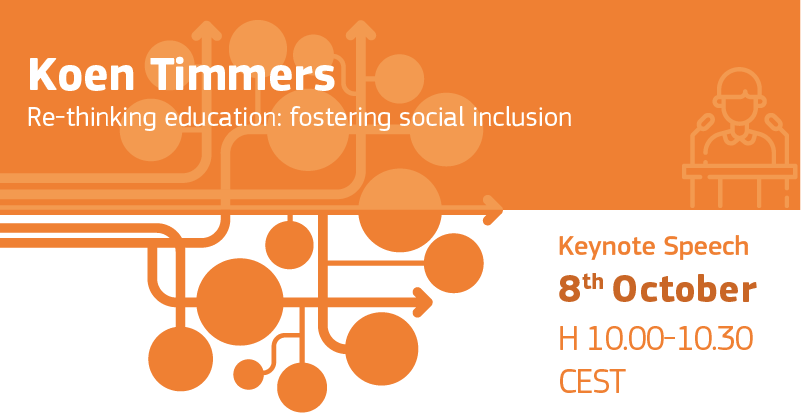 Koen Timmers is an award winning Belgian educator, lecturer, researcher, author and speaker. He is passionate about inspiring people through teaching, and in 2017 and 2018 he was recognised as one of the best teachers globally as part of the Global Teacher Prize.          
What makes him so special? He uses a specific educational approach that he calls CARE! (Collaboration, Guidance, Real problem-solving, Empathy, and 'the ! factor' – being responsive to the learner). Koen inspires other teachers to engage learners with new technologies and innovative projects.
To know more about Koen Timmers: http://www.koentimmers.be/