Basic skills interventions for resilient citizens and communities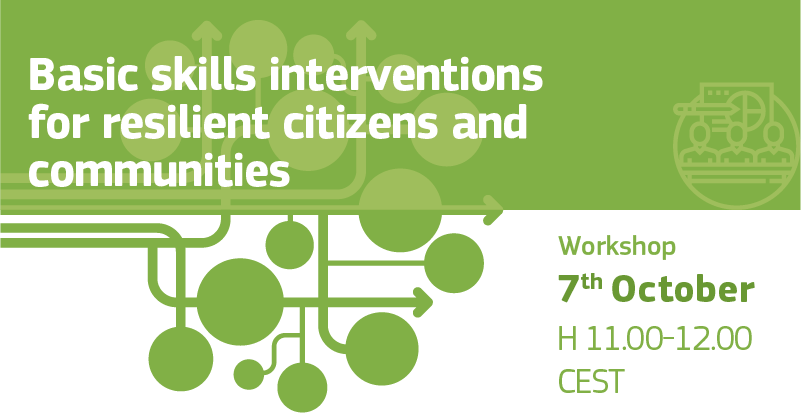 The world we live in is changing at a rapid pace, often disrupting our habits and certainties. How we meet these challenges, cope with them, and learn from them depends to a great extent on how resilient we are. Resilient communities generally respond with their capacity to transform and thrive in the face of adversity.
How can community stakeholders collectively reduce vulnerability, invest in resilience, involve citizens with challenging backgrounds through basic skills interventions?
Education and the acquisition of basic skills is a key lever of sustainable and inclusive development. Inclusive societies ensure all citizens have equitable opportunities to access relevant learning opportunities throughout life delivered in multiple formal, non-formal and informal environments. In this workshop the speakers will provide a practical examples of how to make citizens and societies more resilient to unexpected challenges. 
SPEAKERS: