EPALE Community Conference Resource Kit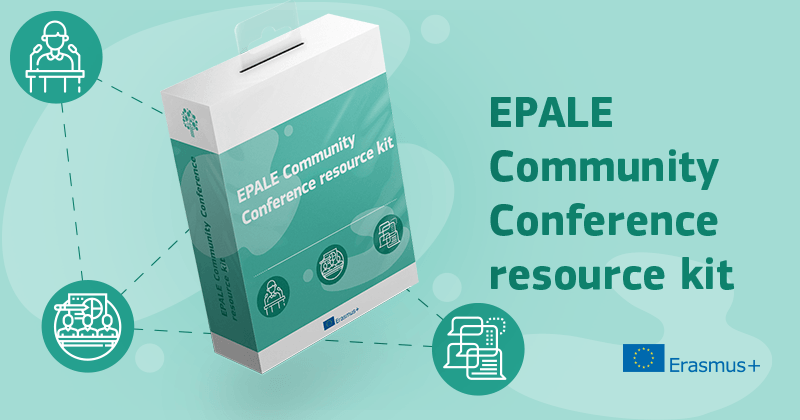 Are you looking forward to the upcoming EPALE Community Conference (6-7-8 October 2020)? Want to find out more about the variety of topics that will be debated by the different panels and workshops? This Resource kit guides you through the conference, helping you to navigate through the wealth of content available on the EPALE platform.
To help you get inspired for the first day of the Conference which will focus on Digital Learning & Skills, we have selected an OER (the first one of a new series to be published on EPALE platform), a blog post introducing Artificial Intelligence, a wiki on digital literacy and a series of webinars to help you include accessibility in online learning.
Following the Conference programme, the second part of the Resource kit focuses on Joining forces to provide lifelong upskilling. Among the many resources offered by the EPALE platform, we have chosen a podcast on the importance of basic skills to build resilient communities, an interview showcasing a concrete experience of this in practice, a series of learning materials to improve basic skills in the workplace, and a blogpost on digital health literacy.
Finally, like the Conference, we close with the important issue of Social Inclusion & Democracy. An interview on accessible culture, a Community Story on education in prisons, a toolkit for community engagement and a conference's proceedings on citizenship education. These resources will help you to become familiar with this dynamic world and to learn more about some of the incredible projects undertaken by adult educators in this area.
You can consult the Resource kit before the Conference as a way of preparing and familiarising yourself with the key concepts that will form the basis of the debate. Or, alternatively, you can use the kit after the Conference, to explore the topics discussed during the panels and workshops further, and to continue exploring the broad field of Adult Education.
The EPALE Community Conference Kit is available for download here:
epale_community_conference_kit_4.pdf
Download