Engaging New Learners in Adult Education: EAEA Annual Conference in Girona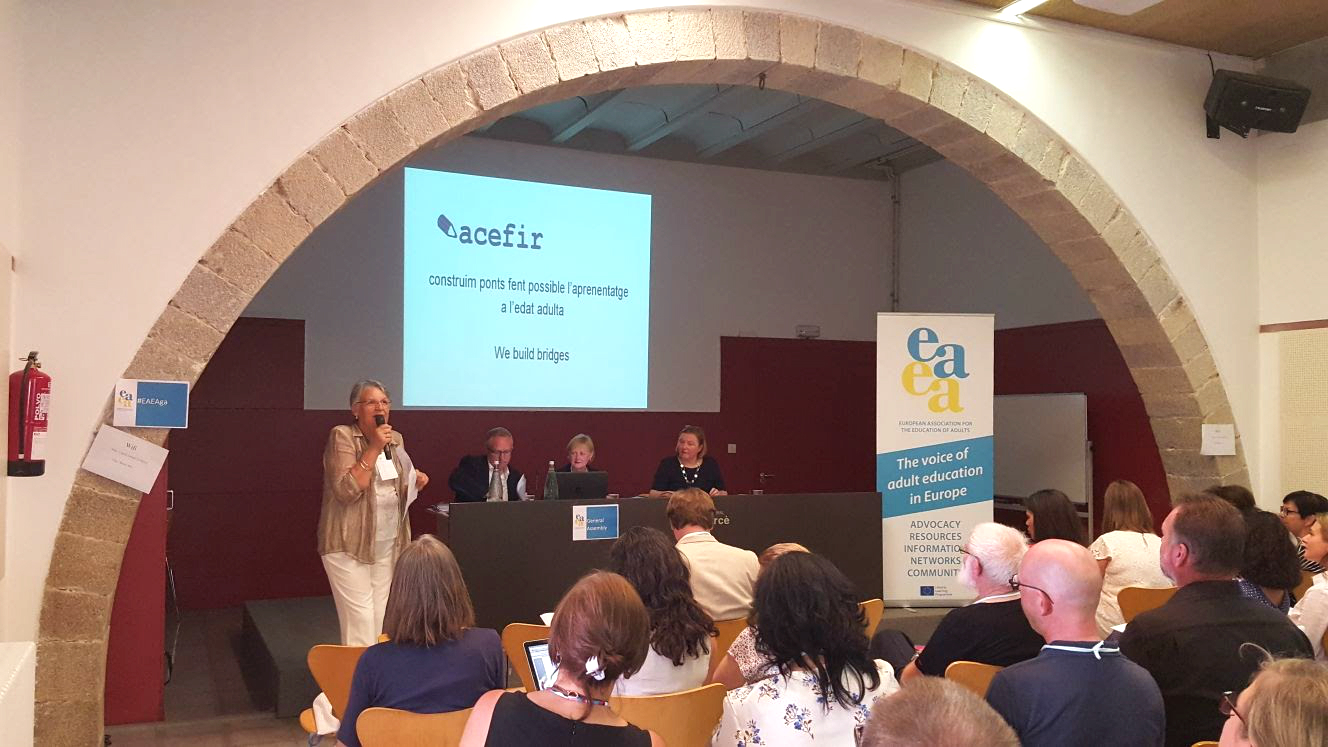 EPALE's Thematic Coordinator David Mallows attended the EAEA Annual Conference in Spain where, among other things, adult learning professionals from across Europe discussed the challenges of engaging adult learners and shared good practices. Here are David's reflections on the conference.
The challenges of engaging new adult learners
In the Year of Adult Education in Europe the EAEA Annual Conference, hosted by ACEFIR in Girona, Spain in June, was asked to consider how to engage new learners. We know that participation in Lifelong Learning in most European countries currently falls well below the EU benchmark of 15% for 2020. Participants began by considering who is missing in adult education classes across Europe; who we need to attract; what are the groups that we have difficulty in reaching. Participants noted that some groups are well represented: women, the middle-aged, those already well educated. Others less so – those in rural areas, refugees, young men, the unemployed, early school leavers, and the Roma.
Participants also discussed the issues that prevent us from engaging new learners. Aside from perennial issues around funding and access, and calls for greater use of digital technologies, the lack of effective partnerships was seen as key. More coordination was called for between different organisations, including education providers, working in the sector and between levels of government actors.
It was also suggested that there is need for more guidance to explain to people the benefits of engaging in learning. If people are not aware that they have learning needs, that they can benefit from learning and that appropriate learning was available, they are unlikely to engage in adult education. Adult education can have a stigma and we need to do more to provide evidence of the cost benefit of learning as an adult, using language that people understand.
The Snowball Effect of learning
Christina Omideyi of the OK Foundation, a charity that helps adults with mental health issues and homelessness, spoke at the conference about the Social Impact Award she was given by the UK National Festival of Learning for her own personal learning journey and for her work in the community. Christina decided to take a cookery course so that she could use her skills to improve the outcomes of the OK Foundation's "Cook and Eat" classes, which provide basic cookery skills to people who receive food parcels. Her learning also inspired others to learn themselves, leading EAEA Secretary-General Gina Ebner to suggest that following the Matthew effect, perhaps we need to coin the Snowball Effect, or the Christina Effect, that you can inspire others to learn by learning yourself.
Christina's example also led to discussion on the importance of both informal and non-formal education. As a trained barrister, she already had positive experience of formal learning, but many people who feel that they have failed in formal education may be reluctant to engage in non-formal education as they associate it with formal. More use should be made of what we know of informal learning in designing education opportunities for adults.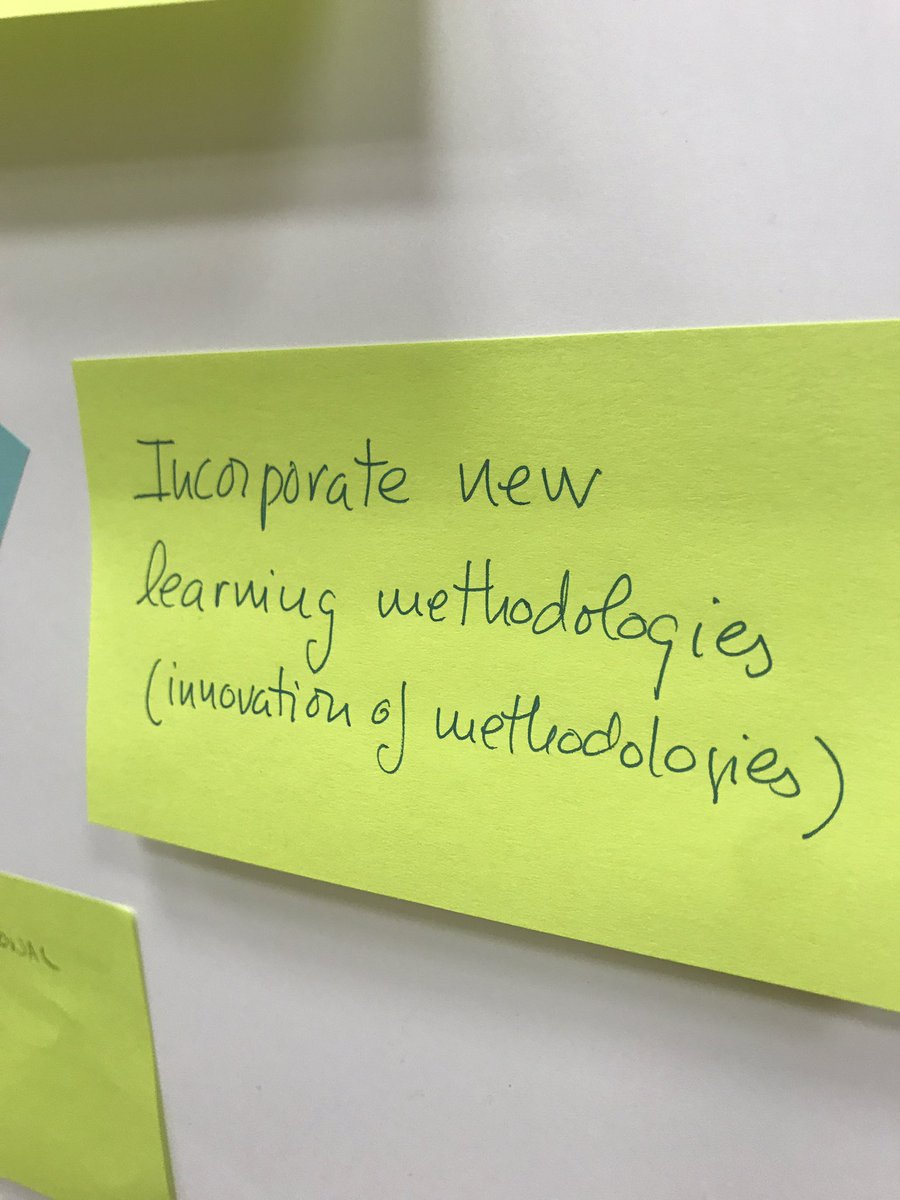 Good practice examples
Four projects, each providing insight into good practice in engaging new learners, were showcased through workshops. The CURVE project, which focuses on financial literacy for adults with low basic skills, was presented by Monika Troester (DIE, Germany) and Bernhard Grämiger (SVEB, Switzerland). Evidence from the project points to the importance of networks and cooperation between the different actors in engaging new learners. Lack of social networks was also highlighted by the workshop on good practice in engaging young adults presented by Stephen Evans (Learning and Work Institute, UK) and Pirkko Ruuskanen-Parrukoski (KVS, Finland).
A central theme of the conference was the need for approaches to be learner-centred. An important message of the workshop on good practice in working with migrants and refugees, presented by Breda Hegarty (Business in the Community, Ireland) and Stine Hohwü-Christensen (DAEA, Denmark), was the importance of understanding the needs of learners. The workshop on good practice in working with small and medium-sized enterprises, presented by Nuria Martinez (DRISSA, Spain) and Susana Oliveira (EPATV, Portugal), also reported on work in a Catalan social enterprise in which the first step is to assess what people can do and they want to do.
Adult education can help adults meet the challenges, and take all of the opportunities, that present themselves in all domains of their lives. Engaging new learners in adult education is not a one-off campaign – it is the daily business of adult education. It's what we do and what we have to do increasingly well. The EAEA conference successfully focused our attention on this important subject and provided a great deal of useful food for thought.
---
David Mallows has 30 years of experience in adult education as a teacher, teacher trainer, manager and researcher. He was previously Director of Research at the National Research and Development Centre for adult literacy and numeracy (NRDC) at the UCL Institute of Education, London and currently represents the European Basic Skills Network in EPALE as thematic coordinator for Life Skills.