Blog
Education for asylum seekers based on solidarity: An example from Greece
20/04/2016
Document available also in:
HU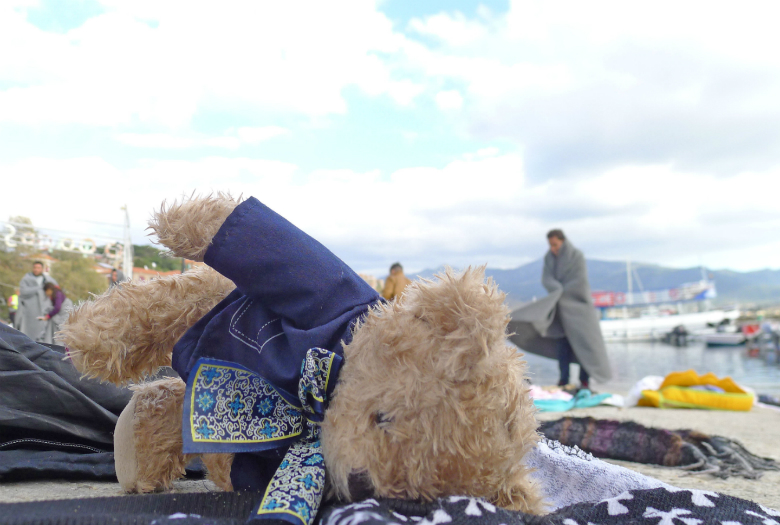 As almost 33,000 immigrants and refugees are trapped on the Greek border, the humanitarian crisis, against the background of the economic crisis, calls upon the Greek people to find solutions. NGOs play an important role in providing housing for asylum seekers and providing learning opportunities. In this blog, Vassilis Georgakoudis from NGO ARSIS presents his experiences in trying to provide education on the basis of solidarity.
The background: asylum and procedures
The refugee population is constantly on the move, hoping that the borders will open. UNHCR disseminate information and do their utmost to implement an asylum system focusing on relocation and reunification. The asylum process is run via computers, as the appointments with the Asylum Service are made on Skype. However, it is easy to guess that there are not enough computers to serve so many refugees. Those who are fortunate enough to finally make the much-needed appointment with the Asylum Service through UNHCR computers are transported by van to the Asylum Service offices.
Role of NGOs in providing housing and support in procedures
In Thessaloniki, the Social Apartment of ARSIS (NGO) shelters young male asylum seekers from 18 to 25 years of age. After the reception of young refugees in the Social Apartment and the prior completion of medical examination, an overriding concern is taking into consideration their legal requests. The legal representative who cooperates with the Apartment prepares them for the upcoming interview with the Asylum Service by informing them about the procedure.
Role of NGOs in providing education based on solidarity
Besides providing housing solutions to asylum seekers, the approach of ARSIS is to achieve social integration on the basis of personal traits and interests. We do our best so that the young asylum seekers do not have to denounce what defines them as individuals, and hence adopt a foreign role model which might offend them.
ARSIS maps the asylum seekers' preferences, their aspirations in Greece and how they see themselves after a certain period of time. ARSIS provides two types of education based on solidarity:
The only educational step considered mandatory is learning Greek. Without this qualification every integration effort is seriously impeded. ARSIS volunteer network work very hard in this area and offer private lessons or lessons in small groups according to the ability of the students.

Additionally, each young adult registers for the kind of professional training they would like to receive. For example:

One of the young asylum seekers is taking sewing lessons. There is a network of organisations and solidarity groups in Thessaloniki offering various free courses, and sewing lessons are one of them. The course aims to offer a new professional qualification to trainees, as it happened with the person in question, who is now individually making clothes and accessories.

The second case relates to education in the field of artistic performance. An international workshop for performing arts, based in Thessaloniki, has eagerly offered free training to a young refugee, so he can seek a career in arts. He is now awaiting his debut at an art gallery in the city.
Informal education, offered on the basis of solidarity and self-organisation, aims to prove its value within the context of the Greek economic and humanitarian crisis. It's young people who take matters into their own hands. It's young people who don't give up. It's young people who foster hope. It's young people who offer, even though they don't have much. Our self-organisation is defined by the educational results it brings, in an era where humanitarian values are severely challenged.  
Vassilis Georgakoudis is a social anthropologist. He works at the NGO ARSIS, which is active throughout Greece and operates accommodation structures for refugees, homeless people, and other vulnerable social groups. More information at: www.arsis.gr