E-learning programme to encourage participants to reduce their environmental impact with the help of a graphic novel
Educating adults on environmental issues
Environmental Learning Illustrated (ELI) is an Erasmus+ Adult Education partnership between The Surefoot Effect from the UK, Volontariato Torino from Italy, ENTER network from Austria, and The Centre for Education and Entrepreneurship Support (CEES) from Poland.
The project's main goal is to develop an educational e-learning programme where participants in these four countries learn about the science of climate change as well as other environmental problems such as biodiversity loss, but also about solutions to these problems.
The modules will include visual aids in the form of 50 illustrations created by artists in Italy and Poland. In addition a 20-page graphic novel will be created by one artist in either the UK or Austria. The graphics component of this project has been selected by partners as an effective way to engage with learners and the wider public. In the words of our storytelling expert partner ENTER, "humans tell stories because it is easier to remember a story than an unconnected amount of facts; it is because stories talk about emotions, and emotions are easier to recall."
Call for artistis in the UK or Austria for creating the graphic novel
Partners have created a call for artists in the UK or Austria for those who would like to create the graphic novel. The call can be accessed at the project's website. Interested artists in the UK can contact The Surefoot Effect (euri@surefoot-effect.com) and ENTER (carina.maas@enter-network.eu) in Austria to receive the full story and further application instructions.
The illustrations that the project includes will address the most relevant concepts of the e-learning modules, such as what is the 'greenhouse gas effect,' the historical increase in greenhouse gases globally, or how fossil fuels form. The modules will also include a number of actions that people can do to reduce their environmental impact.
E-learning modules
The modules will also include a range of examples of organisations, local governments or companies that are reducing the consumption of energy and resources through their activities.
Examples are the Belgian city of Ghent, which in 2009 became the first city in the world to declare every Thursday a vegetarian day or ReTuna, a shopping mall in Sweden that sells only recycled products. These examples come from the online platform created in another Erasmus+ project "A Tale of Two Futures" where up to 450 initiatives and individual actions reducing the use of resources and energy.
The modules will also include eight extended cases studies where participants will learn more about how these organisations and companies have made a difference.
The climate change and energy module includes a case study from the Energy Engagement Team at the University of Edinburgh that saved energy worth £80,000 in one year through behaviour change alone; and the example of Promoting Access to Carbon Equity, a non-profit based in South Africa that delivers clean energy to low-income households for example in the form of biofuels.
The lifestyle module includes Remade in Edinburgh, a non-profit in Edinburgh that repairs products such as electronics and furniture for resale and that advocates for a 'zero waste' economy; and Elvis & Kresse, a company based in London that makes luxury accessories such as handbags, belts and wallets from decommissioned fire hoses and other reclaimed materials.
The food module includes the Crops for the Future Centre, a research facility in Kuala Lumpur, Malaysia, that studies the use of underutilised crops, mainly the bambara nut and the moringa which provide more nutrients than the more common wheat, corn and soy crops and need much lower amounts of water; and the series ends with Himmelbeet, an intercultural gardening community in Berlin, Germany, where neighbours and visitors can grow their own organic produce.
We would like to encourage anyone, but especially teachers, youth workers, and VET trainers to take the e-learning programme. Anyone interested in the UK, Italy, Austria or Poland should get in touch with The Surefoot Effect via euri@surefoot-effect.com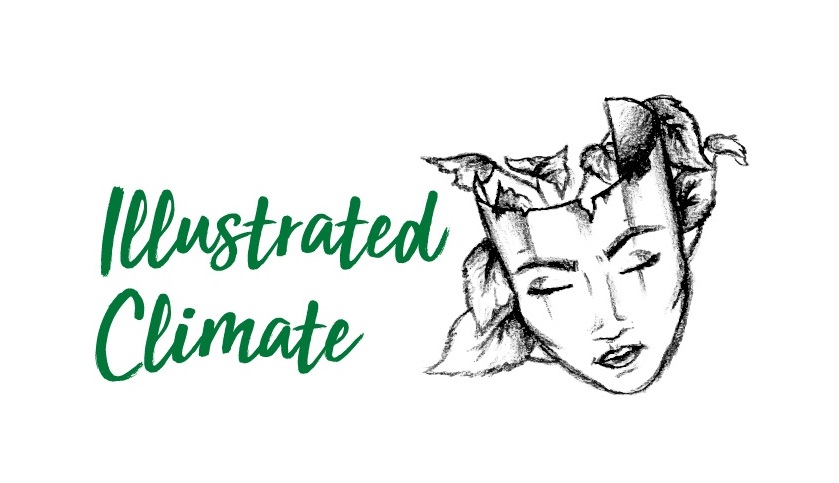 The Environmental Learning Illustrated partnership was interested in exploring new pedagogies and methodologies in education by developing an e-learning programme that encourages people to pay attention to environmental problems while trying potential solutions to these issues and that also includes artistic content for participants to learn key themes more effectively. This approach follows the experience of The Surefoot Effect, a social enterprise based in the UK that has a history of developing educational programmes that focus on climate change and what people can do to tackle this growing global problem.
You may also be interested in:
Widening Horizons through EPALE (blog)
Top tips for Erasmus+ application success (blog)
Research project examines creative practice, mutuality and mental health (blog)
Museums Change Lives (blog)